Online photo storage allows you to free up space on your hard drive and access your photos from any device. In addition, the Cloud is more secure in terms of security, especially since files are safe in case you lose your phone.
People take an average of 100 photos a month. When they accumulate, they can take up a lot of space on devices. The Cloud frees up this space by saving files to the internet. One of the biggest benefits of online photo storage is the ability to view and use photos from different devices without having to copy them. But with the amount of offers available, it's not always easy to choose. the best cloud provider to whom their data will be entrusted.
Here is a comparison of online photo storage services today:
pCloud: online photo storage with a lifetime one -time payment
Each cloud service provider offers different pricing plans. pCloud is one of the few to offer lifetime subscription. In fact, you only pay once to benefit from 500 GB or 2 TB of storage space. However, to prevent abuse, pCloud limits download traffic to 2 TB per month.
Especially for online photo storage, pCloud provides previews and thumbnails of photos in RAW format. In addition, the Windows and macOS versions allow you to connect to Lightroom and therefore download images directly after changes.
Thanks to its browser extension, it is possible to save images directly to the pCloud account and resize images in the browser after they are downloaded. Change logs can be kept for up to 30 days. Moreover, pCloud gives the possibility to create a static HTML site with its own URL.
The pCloud Crypto option, available through an additional monthly payment, provides encryption and password protection of each file.
Most
Support for different file types

PC, Mac, mobile integration

Easy to use

Lifetime payment option
The less
Monthly upload quota limit
IDrive: for automatic download of photos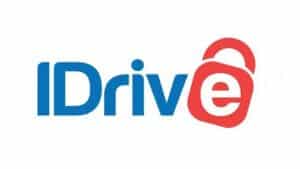 IDrive is also one of the best online photo storage solutions. Like all cloud services, one account can be connected to multiple devices. Its functionAuto Camera Upload » allows you to automatically download all photos from a device to its IDrive account while maintaining their quality.
It also offers automatic face recognition to sort portraits and synchronize information across different linked devices. When it comes to editing photos, IDrive keeps a history of 30 previous versions of each file.
As for deals, IDrive offers a 5GB free plan that may be enough to back up some albums. But for photographers who need more space, IDrive offers an annual plan of 5TB and another 10TB of storage space.
In addition, for iOS and Android, there is a dedicated application for online photo storage called IDrive Photos. For this application, the annual subscription provides unlimited storage space.
Most
Support for internal, external and NAS storage drives

Easy to use web interface

Automatic download of new photos

Storage volume 10 TB
The less
Exceeding the storage limit can be costly

There is no monthly payment option
Dropbox: a cross-platform online photo storage service

As with IDrive, it's possible to automatically download new photos to devices linked to the account Dropbox. The same goes for desktop computers. Just ask Dropboxscan connected devices to find pictures.
They can then be organized into folders that are synced to Windows Explorer or macOS Finder. Each change is also detected and synchronized automatically and old versions are saved in history for 30 days.
To upload photos to the Cloud, simply drop them into a Dropbox folder on the computer. The interface is both easy to use for the iOS and Android versions. Another cool feature is thefacebook integration which makes it easy to download photos from social networks. It also offers Adobe Creative Cloud integration.
The basic pricing plan offers 2TB of storage space while the professional plan allows for 3TB. Unfortunately, the free option only offers 2GB of storage space. However, the sponsorship option allows you to gain additional capacities.
Most
Simple interface

Automatic photo upload
The less
Expensive paid plan

Fewer features for photographers
Google Photos: the dedicated online photo storage application from Google Drive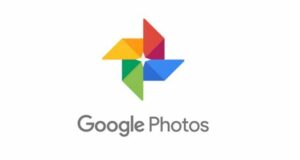 In the Google Workplace suiteGoogle Drive allows you to store and share files and photos in one collaborative platform. Unfortunately, Google Drive it also doesn't have any photography -focused features. But for online photo storage, there is a dedicated Google Photos app.
Each Google Account qualifies for 15 GB of free storage along with data from other G Suite apps. Image size is limited to 16MP. Professionals dealing with larger files will need to upgrade to Google One to remove this limitation.
Used by Google face recognition and machine learning to automatically identify people in photos. Also, photos taken by Canon cameras can be uploaded directly to Google Photos via Wi-Fi.
For paid offers, Google offers a wide selection from 100 GB to 30 TB.
Most
Facial recognition

15 GB of free storage space
The less
There are no photography features

Business and office -oriented interface

16 MP limit
OneDrive: Microsoft's Cloud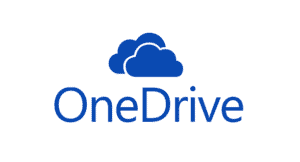 Microsoft's cloud storage platform is very similar to Google's. While Google Drive is integrated with G Suite, OneDrive ay integrated with Microsoft 365 Apps. Its interface is similar to Windows 10, which greatly simplifies its use for Windows users.
In terms of features for online photo storage, OneDrive offers automatic face recognition, photo search by themes and album creation. It also allows you to make some basic changes such as cropping, rotating or adjusting brightness and colors.
On the price side, OneDrive offers 100 GB of storage space for € 2 per month, 1 TB for € 69 per year on Microsoft 365 Personal and 6 TB for € 99 per year on Microsoft 365 Family.
Most
Affordable price

Easy photo search
The less
Just 5 GB of free storage space

Fewer features for photography
Adobe Creative Cloud: online photo storage for professional photographers

Adobe does offer an online photo storage service, which is good news for photography professionals. Not surprisingly, Creative Cloud is directly integrated with Lightroom, Photoshop and Elements to edit photos at any time. Moreover, it supports RAW format images to maintain the quality of the images.
Additionally, Adobe Creative Cloud offers very elegant photo galleries and provides a collaborative workspace. However, it is still possible to make the files private. Adobe has made different versions for macOS, Windows, iOS and Android.
Most
Integration with Adobe image processing software

Possibility of creating a photography site with a library
The less
The price for 20 GB of storage space is quite expensive

Preferences for the Adobe ecosystem
iCloud: for Apple users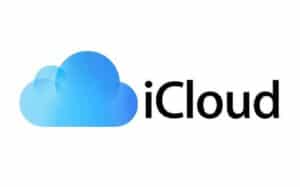 Mac and iPhone users most likely are familiar with iCloud which offers 5 GB free with each new registration. Therefore, iCloud is fully integrated with the Finder application to facilitate file backup and sharing between devices. Just select folders on the device to upload photos to iCloud. This allows files to be synchronized. So, if an image is deleted on the Mac, it will also be deleted from the Cloud account.
Functionalities Photos in iCloud at My pics automatically upload photos to iCloud for access from various Apple devices at any time. ICloud Photos supports GIF, JPEG, HEIF, PNG, RAW, and TIFF formats while My Photo Stream is limited to JPEG, PNG, RAW, and TIFF photos.
Most
Support for all Apple devices (Mac, iPhone, iPad, iPod, Apple Watch, Apple TV)

Support for Windows PCs
The less
No support for Android devices
Backblaze: unlimited online photo storage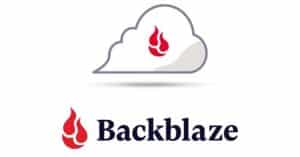 The backblaze is an exclusive online storage service, very good for photo backup. It does not provide collaborative space or other functionality. It's just a safe place to store files with no storage limitations. However, a Backblaze account can only be linked to one device.
Most
Unlimited storage

There is no file size limit
The less
Storage service only

Only one device is supported