TREND | A global market with continued growth since 2016 (excluding 2020) estimated at 12.5 billion dollars in 2021. The market will return to pre-COVID levels in 2022 then should record a forecast growth rate of +3 % between 2022 and 2027 to reach nearly 15 billion dollars.
The women's swimwear segment represents the largest share of the market (68%) with a growth forecast estimated at +2.8% during 2022-2027. The fastest growing segment is swimming goggles and caps (8% market share) with a forecast of +4.5% in 2022-2027 due to the development of aquatic sports activities in the World. Pacific, which constitutes 31% market share worldwide, is expected to experience a higher growth rate than other regions during the forecast period (+4%). Emerging economies, such as India and China, have huge potential in terms of demand for swimwear with a new approach and beach culture. They are pulling this growth upwards. On the distribution side, physical stores represent the largest share of the market (80%). Online swimwear sales represent 19% of the global market VS 81% for sales in physical stores. Online distribution is experiencing the strongest growth, it is estimated at +4.7% in 2022-2027 compared to +2.5% in the period for physical stores.
The market has seen growing interest in swimming as a sport and hobby, supported by increasing product innovations and advanced technologies, such as the incorporation of neoprene fiber to form fabrics that improve elasticity and efficiency. Increasing consumer participation in aquatic activity or water sports has led to increasing global demand for swimwear. The swimsuit is also a true fashion item with permanent renewal of collections such as for ready-to-wear due to increased consumption and growing demand for swimsuits that follow the trends (especially on the side of women, less marks on the male side).
On the French side, a dynamic and demanding market
The French swimwear market will be worth USD 362.87 million in 2021, and it is expected to reach USD 390.44 million by 2027, which registers a CAGR of 1.23% during the forecast period. Consumer preference in France has grown over the past few years, where consumer demand for high-quality swimwear has increased, thus decreasing the volume produced. This has led brands to target mid to high end swimwear with the same quality and design to have their own clothing on the market.
Fashion wants to be more ethical, sustainable, circular, sustainable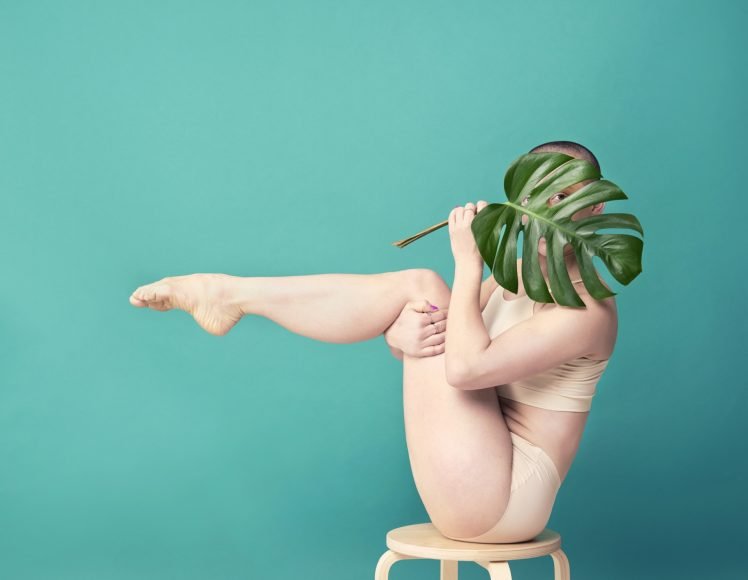 Brands are increasing speed, time after time, and starting a real revolution. Better production conditions and greater transparency are the main demands of new buyers. Lingerie and Beachwear brands understand this and they are committed to many responsible approaches.
Brands with initiatives that are still moving along the lines!
Chantelle One is the first line of 100% recyclable lingerie. The range uses an innovative fiber, which is solvent-free and recyclable even when mixed with other fibers. The brand returned the items to Chantelle One for vouchers to be used to purchase the new set. Seen Dancing do not want to call themselves as an "eco-friendly" brand because being environmentally and socially responsible today should be a core value of all brands. The brand uses minimal packaging for its orders, helps offset its carbon footprint by planting trees, and includes carbon-neutral shipping with every order. Its Eco range is made from 100% regenerated nylon yarns, which come from waste. Fitia, Frida Dear where Mymarini also use these fabrics made of econyl yarn, a 100% nylon yarn that has been regenerated from new and post-consumer waste such as fishing nets, carpet lint (the upper part of the nylon carpets that has reached the end of life), rigid tulle etc.. : materials that have now reached the end of their life cycle, which instead of being disposed of in landfills, are recovered and regenerated through a process of complex physicochemical decomposition. Beyond environmentally responsible materials, Love the Snow ships its products packaged in recycled cardboard boxes and perishable mail bags. Nenes Pariswith this ecological approach at the heart of its brand and its DNA, uses recycled fiber from plastic collected in the oceans of the company Seaqual. West, promotes French and local manufacturing in a Peymeinad workshop. Finally, the attractive shipping packaging Posidonia is made of recycled, recyclable and reusable paper. The Alcyonides Swimweara French brand, offers recycled and recyclable swimsuits made locally with upcycled fishing nets.
Trend: Panties, a real fashion asset for brands
Panty is a must in all Lingerie and Swimwear collections. An iconic piece, it is decorated with lace or silk yokes, openwork details or graphic cutouts. The briefs are chic with contrasting materials, daring to be sexy in transparency or chasing a real message. An iconic piece, it is decorated with lace or silk yokes, openwork details or graphic cutouts. The briefs are chic with contrasting materials, daring to be sexy in transparency or chasing a real message.
Menstrual panty showed off! A real change, menstrual panties imposed themselves as a revolution and covered many women. This economical, ecological, comfortable protection is also very safe. More than 8% of French women bought menstrual panty* and their sales reached a total of 10.8 million euros. To users, ½ them plan to use this menstrual exclusively and almost a third plan to buy it again.
Centerpiece of lingerie: the bodysuit
Present at all times, allowing oneself to be seen or not, its form close to the body, underlined the curves of each woman. The bodysuit is the 2-in-1 piece that goes everywhere and is still trendy. An indispensable in the collections, the bodysuit comes in all its shapes, colors and materials: with long or short sleeves, in a sexy or "shapewear" version. Now the bodysuit is displayed in top-under mode and plays with layers to create ultra-chic necklines. It plays with transparencies and dares to mix materials to offer new ways of wearing: silk, lace, stretch, 3D knit … Regardless of morphology, the body sublimates the body.