Founded by François Roth, Amaury Courbon and Alexandre Martin, the Colonies responded to two verticals of the real estate market in Europe: the structural supply deficit of the rental market, and the continued rise in prices.
Those who say they are "housing designers and operators" have largely found an innovative solution to make access to high-quality residential areas affordable.
How did you come up with the idea for the Colonies?
Amaury Courbon: With François and Amaury, we were friends since the benches of Essec, where we were roommates then roommates. We experienced the headache of finding accommodation, and the lack of apartments offered to our needs as young workers. When we left school, we decided to offer a flatshare that would erase all the problems we had experienced on our side: a turnkey apartment, which exactly met the needs of tenants in an all-inclusive package, plus home insurance. , furniture and even the internet box. After a study trip to the United States to review innovations in the sector, we decided to create large co-living buildings, which achieved immediate success. We were convinced that the real estate offer did not match most tenants, so we decided to create houses for everyone, offered in co-living first, then in shared accommodation and in individual accommodation.
What are the 3 advantages of Colonies?
The three Colonies assets actually match the basic needs of a tenant that we have identified to create a better experience. It starts with a simple and 100% dematerialized rental search process. Our system is flexible and everything is done online, including the visit and the signing of the lease. The shortest time between requesting accommodation in the Colonies and booking is two hours. The goal is to avoid at all costs physical visits where there are 20 people waiting to visit the apartment and the administrative complex. Then, we offer our tenants an all-inclusive, 100% functional living space, thought and designed for living together, including private spaces but also spacious common living space, with a fully equipped living room and kitchen , and even a projection room, a garden, even a swimming pool for our colivings. Even with such services, we stick to market prices, as the rental price includes a range of services that are important to the tenant (such as water, heating, electricity, internet, maintenance, and even cleaning. common areas as well as a residence manager in our colivings), which does not occur in a traditional rental. Living in residential Colonies is also an opportunity to have a rich social life. For example, during the covid era, 100% of our residences remained open, allowing our tenants to not feel isolated and continue to have social interactions. Today, we have tenants in the Colonies who are friends, and vacationing together, when others come together and start businesses.
How many apartments and houses do you have in France and abroad? And how many tenants have found accommodation thanks to the Colonies?
Today, we offer over 180 residences and homes for 1,100 tenants across Europe. We have more than 75 projects underway, which are part of our desire to facilitate access to housing through the construction and renovation of dwellings in the heart of the city.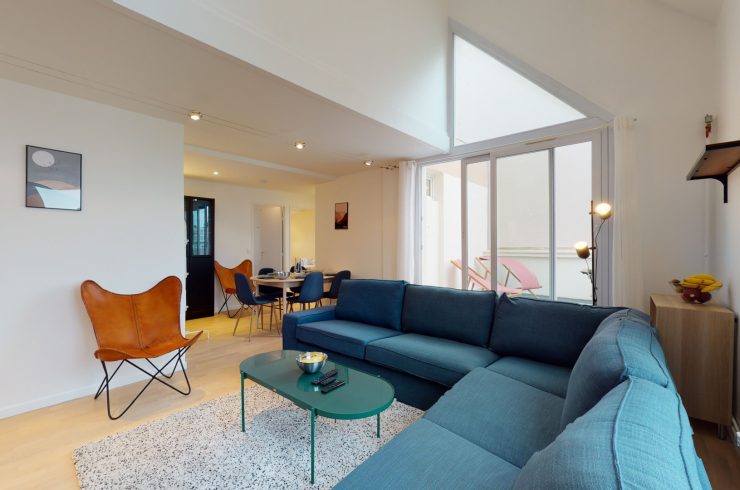 You have just announced a funding commitment from Ares Management to deploy the colocation offer in several major cities in Western Europe. What is the purpose of this agreement?
Yes, Ares Management has entrusted us with 1 billion euros intended for investment in renting shared accommodation. In concrete terms, we handle the search, acquisition, construction and repair of 2,000 housing units, then manage their rental. The long -term goal is to place 10,000 people in shared accommodation in cities in France, Belgium, Germany and Luxembourg. These flatshares will be true to the spirit of the Colonies with fully equipped and comfortable, simple, affordable and flexible spaces.
LE + FORBES: Discover the exclusive rankings of French billionaires