The European University of Tunis Group inaugurated the first new generation campus in Tunisia
It was with great joy that the European University Group of Tunis inaugurated, on Saturday 11 June, a smart, modern and new generation campus. The ceremony was enhanced by the presence of the Council of Europe, the embassies of Belgium, Canada and Morocco, personalities, students, parents, faculty and partners, from the University.
A true Hub for the Maghreb, Mediterranean and Africa and a lever for development in education and training. This is a unique and pilot concept in Tunisia. With new generation spaces adapted to the new challenges of teaching and employability of young people in partnership with the prestigious world -renowned Grandes Ecoles and universities, this new generation campus presents itself as an innovative concept: " Practice validates theory ".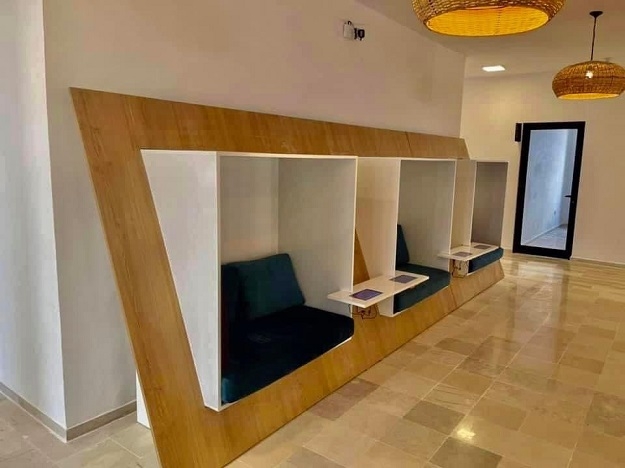 In fact, thanks to active and interactive spaces, a hi-tech, digital and connected environment, the student will benefit from the latest trends and practices of modern education. In addition to classic classrooms equipped with interactive whiteboards, auditoriums, conference rooms and IT labs, the campus primarily has active and interactive spaces.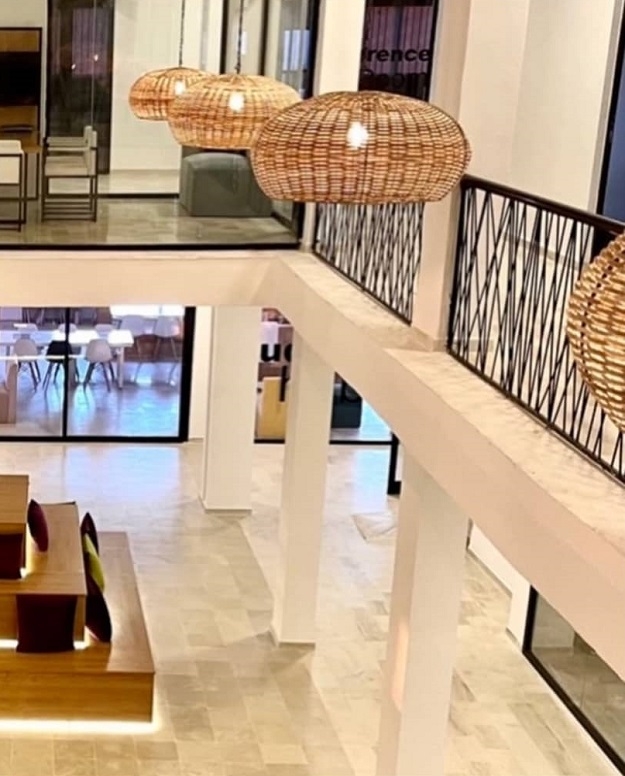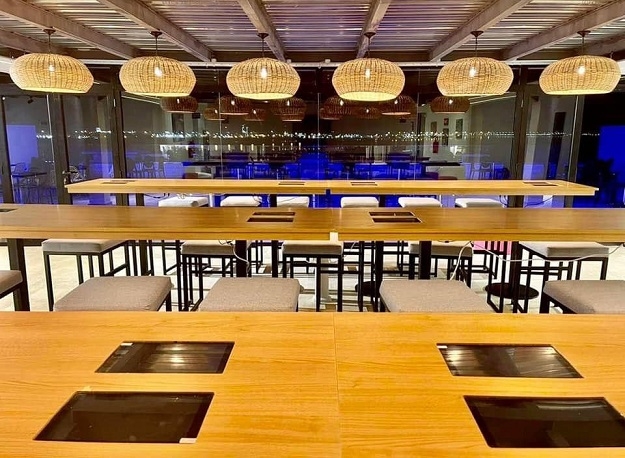 A "Student Hub"
A contemporary and digital workspace equipped with integrated tablets and brings together more than 50,000 virtual works, which can be consulted in real time, a student intranet as well as a platform and an educational support system that trains students in particular supervision and documentary research methodology.
"learning lab" bubbles
The establishment has made available to its students modular, multi-space and digital bubbles equipped with integrated tablets. Learning Labs favors the exchange, collaboration and development of teaching skills and tutorials in groups or pairs.
A "Trading Lab" trading room.
Innovative financial market technologies are available to students to become familiar with stock market operations, connected to stock market flows from around the world to support programs in Business Administration, Management, Finance, International Trading and Data Intelligence with close simulation. in reality to prepare students for professional life.
An Interactive Courtroom "Law-Hub" and a Political and Diplomatic Hub.
The Department of Law and Political Science is hosting a Think Tank and a research center in the co-working spaces, as well as multiplying an interactive courtroom for mock litigation. Students are supervised by experienced magistrates and attorneys to prepare them for the profession of lawyer or magistrate, with competition in speaking proficiency, public speaking instruction and many other activities.
An independent "start-up & Co" incubator and accelerator open to the public.
To succeed in an entrepreneurial project, student-entrepreneurs in Management, Business IT, Data and Communications, will benefit from an independent digital co-working space equipped with integrated tablets and modern equipment that will open its doors in the first place. of the next school year. . Equipped with a specific framework for connecting with the entrepreneurial ecosystem to successfully create and develop businesses and start-ups. A project in collaboration with the prestigious Grandes Ecoles ranked in the Top 10 Grandes Ecoles in France and in the World Top of the Financial Times; and so many other active and interactive spaces.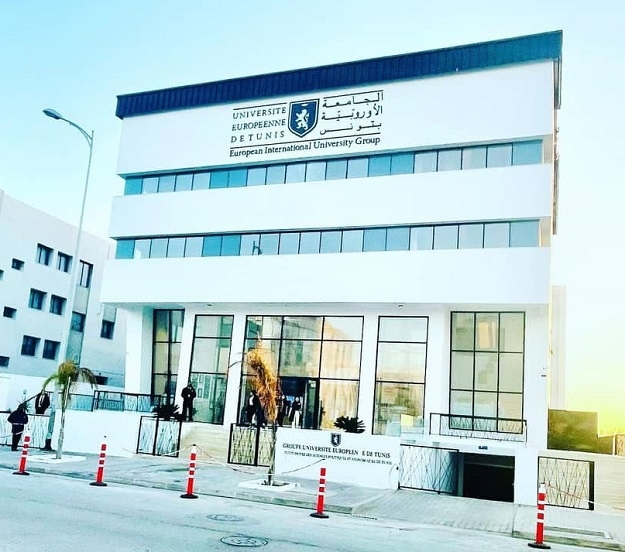 The European University Group, through the Private Faculty of Political and Economic Sciences of Tunis and its departments "Europe of Com & Business" and "Sciences Po Tunis", specializes in "Business Administration, Management, Finance, Marketing, Communication, IT Data Science, Law, Political Science and International Relations ".
The European University Group aims for academic excellence through innovative programs, active pedagogy and collaboration with prestigious schools and universities known around the world.
Since its creation, the Establishment has received speakers of international status in Tunisia, including former Prime Minister Dominique De Villepin, former French Minister for Foreign Affairs Bernard Kouchner, Vice-President of the Senate, Jean Pierre Sueur, the former Canadian Minister of Health and Immigration Rémy Trudel, and many other high-level personalities and activists, who contribute to the international development of education in Tunisia, the Maghreb and Africa.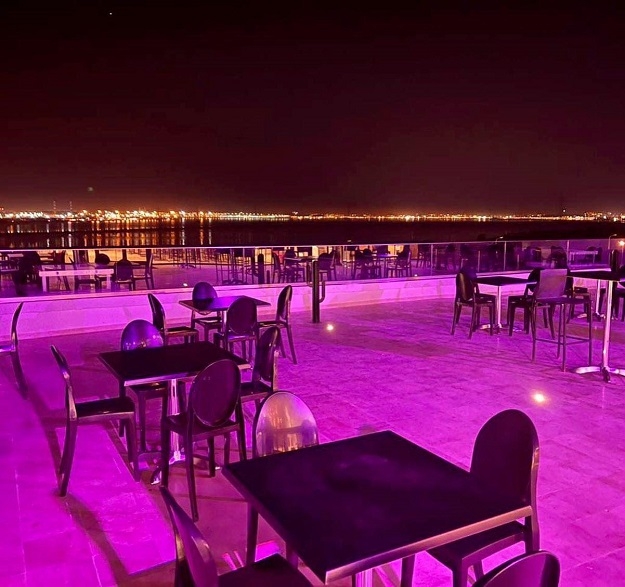 SH (according to press release)