Enterprise public cloud usage continues to grow, but Cisco's 2022 Hybrid Cloud Trends Report also shows how many enterprises are maximizing their multi-cloud investment.
Is hybrid becoming the approach that should be used? That's according to the responses of 2,500 IT decision makers and cloud, DevOps and network professionals around the world.
A strong majority (82%) have a hybrid cloud approach that includes at least one public cloud service to run internal and customer -facing applications.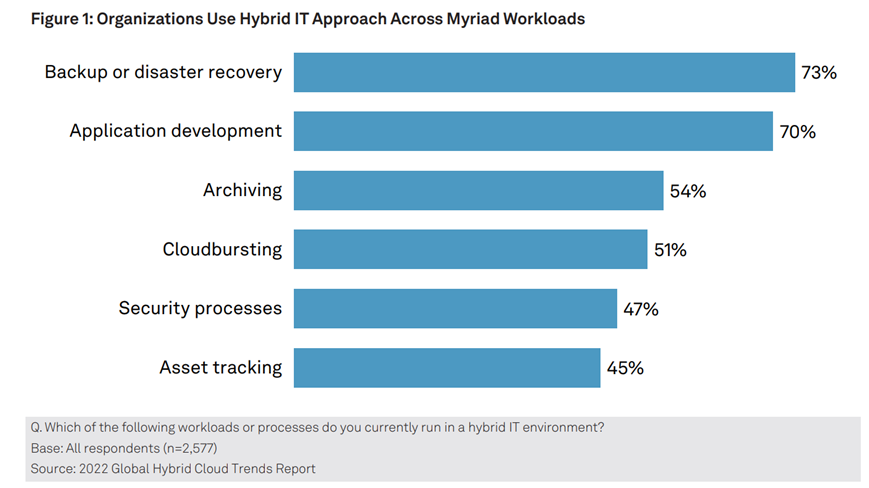 Almost half have a multi-cloud approach using two or more public cloud offerings. Only 8% use a single IaaS public cloud service.
If hybrid and Multicloud appear as "standards", what are the companies 'concerns? The first three, not surprisingly, are security, operational complexity and cost control.
Cybersecurity
Secure access to and within the public cloud environment is a relatively new discipline for many IT teams. Many companies use the classic approach to protecting data and networks.
Another factor behind this major concern is the rise of cyber threats as applications and data move between environments.
The complexity of the operation
Deploying a hybrid cloud environment requires management of public and on-premises cloud domains that include compute, network, and storage infrastructure components.
Every public cloud and on-premises resource has visibility, monitoring, and management tools, which eliminates a point of view that most IT departments expect.
More than half of respondents said they created cross-functional teams with technical and sales representatives. And 50% are centered on their CloudOps and NetOps functions for operational efficiency and to achieve business goals such as obtaining price concessions from public cloud providers.
Cost control
Regarding prices, this report finds that cost management is not the main motivation for companies to use Multicloud! Although they expected to see benefits such as increased agility and accelerated change, 66% of respondents indicated that cost reduction was not a benefit they expected.
However, most responses indicate that workloads and data run on different hardware in different environments, which increases complexity and costs.
Finally, developers play an increasingly important role in defining a company's cloud computing strategy. Professionals indicate that cloud computing is a goal for everyone
Application development (34%) was the tipping point for change in development processes and tools within their organization.
A cloud-first approach can be applied to new applications, as most companies deal with traditional applications that require a different approach to innovation.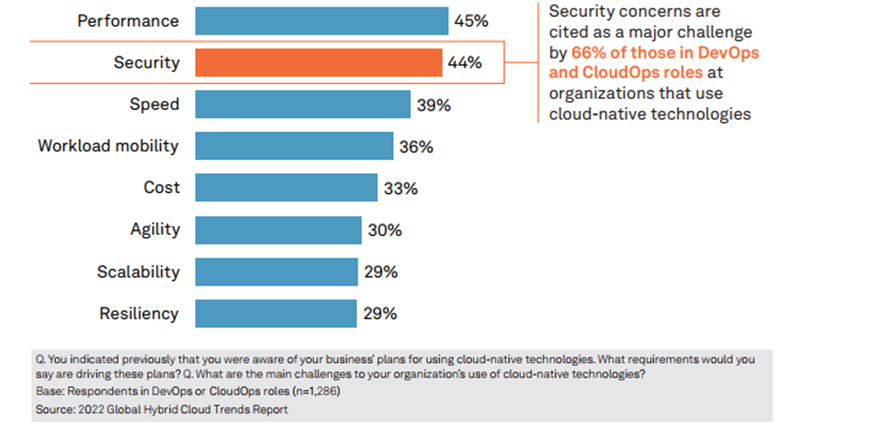 The transition to cloud-native applications is accelerating. Companies are turning to these technologies to improve the performance and security of their applications.
Looking at the considerations driving the use of cloud-native technologies, it was found that the requirements for performance (45%), security (44%)-as noted in a recent Canonical study- and speed (39%) were among the top answers provided by DevOps and CloudOps leaders.