136 countries, representing 90% of the world's total product, gave their agreement last Friday for the application of a minimum tax rate of 15% on multinational companies from 2023. To what extent will the jurisdiction affect of Mauritian? How competitive is it? Overview.
A "historic" agreement! Under these terms, the Organization for Economic Co-operation and Development (OECD) has qualified for the endorsement of 136 countries to impose a minimum tax of 15% on multinationals. In fact, after several years of negotiations, the multinationals 'final taxation agreement was finalized on Friday. And this followed the rallying of Ireland, Estonia and Hungary (Editor's note: the United States, China and India particularly accepted this text. However, four countries failed to appeal: Kenya, Nigeria, Pakistan and Sri Lanka). "The major reform of the international tax system completed on Friday in the OECD will guarantee the application of a minimum tax rate of 15% to multinational companies from 2023," the OECD said in a press release.
Another step now: the ratification of the agreement at the G20 summit (Editor's note: the summit will bring together the heads of state of the 19 richest countries, including the European Union), to be held in Rome on October 30 and 31.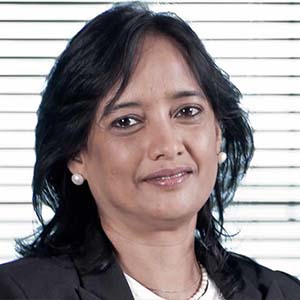 Commenting on this decision, Shahed Hoolash, Managing Director of Vistra said: "This is something we look forward to. At first, Americans were reluctant to global taxation before returning to the subject. This is in line with what the OECD tried to do a few years ago. Now, the big economic blocs have given their approval. Small countries have to comply as well. They have no choice. "
Daniel Essoo, CEO of the Mauritius Bankers Association agrees. "We have been tracking this file since 2018, when I took my MBA post, and have known Mauritian operators for several years. This measure will be applied in the same way around the world. Mauritius is not a unique case ", he pointed out.
For Nousrath Bhugeloo, financial services consultant and independent director, the country has the advantage of already applying a 15% tax. "Nevertheless, each country remains independent. For example, Dubai does not impose taxes, "she points out. And Shahed Hoolash added: "This is a minimum tax and not a maximum imposition. Many countries will continue to collect higher taxes. As for Mauritius, it has been more than a decade since we adopted less. burdensome tax strategy. Therefore, this measure will not significantly affect our jurisdiction, as the country already has a tax rate of 15%. »
Should Mauritius be afraid of its competitiveness? Like everything, Nousrath Bhugeloo says, there are good and bad sides to be expected. "This is a good thing, because all countries will be equal to attract investors. However, France, England and the United States cannot be compared to Nepal or Indonesia, as examples. There are standards other than taxation that must be considered, "he argues. Moreover, Nousrath Bhugeloo added, investors do not come to Mauritius for its taxation." They go for our business facilitation – we are also first. in Africa at this level -, but also for our good governance or for the fact that we have no exchange controls, among other factors ", he explains.
For several years, the developments, for his part, Daniel Essoo, the customers of our financial services have chosen Mauritius for reasons other than tax – especially our management, our legal framework, our banking system and our expertise in cross-border investments. He believes we should now think about accelerating this trend. "This work of reflection has already begun on the Blueprint on Financial Services published in September 2018, and it is actively continuing within public-private committees at the level of the Bank of Mauritius, Financial Services Commission, Economic Development Board and Ministry. of Financial Services. This will help maintain the competitiveness of our financial services sector, "Daniel Essoo said. Nousrath Bhugeloo agrees." We need to reinvent ourselves and rely on other criteria to attract investors, "he concluded. niya.
The importance of knowing the details behind applying the tax
Shahed Hoolash insists: "It is important to understand this cross-border tax application. So far, we only have snippets of information. How can this measure be applied to multinational companies? How will this affect rates for double taxation? How will this apply to different economic zones and affect bilateral relations? These are all questions for which answers are awaited.
Good to know
The establishment of a global minimum rate is designed as a weapon against tax havens and dumping techniques.
The rate is fixed at 15% and not forgetting either GAFA (the American technology giants, Google, Apple, Facebook and Amazon).
If the global minimum rate applies as planned in 2023 – the time to adapt the law – this minimum tax will bring 150 billion dollars (129 billion euros) to the state coffers each year.
If the agreement is presented as historic, NGOs and some economists deemed it to be insufficiently ambitious and to bring about inequality between rich and developing countries. According to Oxfam, the poorest countries will recover less than 3% of additional tax revenue. The NGO denounced a "simulacrum" and a "capitulation" vis-à-vis the countries with the lowest tax rates.
Nobel laureate in economics Joseph Stiglitz, who is campaigning for a minimum tax of 25%, also lamented an agreement that "does not adequately address the concerns of developing and emerging countries".
Source: Internet