business news Pokémon, V Rising, Dontnod … the business news of the week
Sales numbers, studio purchases, financial statements, developer transition window, investments … if you're interested in these topics, you've come to the right place. We offer you an update on last week's business news.
Summary
The Pokémon Company has a record year

Nacon completes "a transition exercise" before the release of the big games (Gollum, Steelrising, etc.)

V Rising: already has 1.5 million sales for the survival game

Dontnod changed its visual identity and teased its projects

Brief on business news of the week
The Pokémon Company has a record year
After celebrating its 25th anniversary in 2021, the Pokémon license seems to be more profitable than ever. The brand management company, The Pokémon Company (jointly owned by Nintendo, Game Freak and Creatures), has announced result of its fiscal year ending February 28. The numbers have reached new heights with 1.4 billion euros in turnover and 295 million euros in net income, increased by 70.4% and 123% respectively compared to the previous year. It must be said that the season was marked by the massive success of Pokémon Legends: Arceus (12.64 million sales) and Pokémon Sparkling Diamond / Sparkling Pearl (14.65 million), not to mention the contribution of New Pokémon Snap (2.4 million).
But the real jackpot is hidden on the side of Pokémon GO. It was here that The Pokémon Company, which manages the game at American studio Niantic, recovered the biggest margin, while Pokémon games on consoles have always benefited Nintendo and Game Freak. We also notice in the graph below, designed by journalist Oscar Lemaire, that Pokémon Company's revenues have exploded since fiscal year 2016, coinciding with the launch of Pokémon GO (July 2016). The mobile game always generates more money over the yearsfor a total of more than $ 5 billion.
The next few months will be lively for the license with the arrival of the ninth-generation Pokémon Scarlet / Purple on November 18 on the Nintendo Switch, which will make way for more merchandise.
Nacon completes "a transition exercise" before the release of the big games (Gollum, Steelrising, etc.)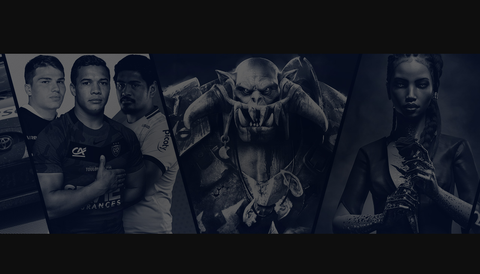 Nacon presented it financial results for the fiscal year ended March 31, 2022. With revenue of € 156 million (-12.3%) and net income of € 10 million (-45.3%), the French publisher is showing a sharp decline. In detail, games activity achieved a turnover of 54.4 million euros (-21%), while accessories held up better with 96.6 million euros revenue (-6%) despite the lack of the latest PlayStation and Xbox consoles.
| Weather | Turnover | Operational income | netong kita |
| --- | --- | --- | --- |
| April 2021 to March 2022 | € 155.9 million | € 13.3 million | 10 million euros |
| April 2020 to March 2021 | € 177.8 million | € 27.5 million | € 18.2 million |
However, these results were considered "in line with expectations" because it was, according to Nacon, a "transition exercise". Significant rebound is expected for the fiscal year of 2022-2023 thanks to titles such as Vampire: The Masquerade – Swansong (released on May 19), The Lord of the Rings: Gollum (September 1), Steelrising (September 8) and Session: Skateboarding Sim Game. Test Drive Unlimited: Meanwhile, Solar Crown will be released somewhere between April 2023 and March 2024 on the PC, PS5, and Xbox Series, with the Switch, PS4, and Xbox One versions discontinued.
Nacon has also made some investments for the future to expand the list of studios and increase its production capacity.. Since early 2021, the publisher has offered Daedalic Entertainment (The Lord of the Rings Gollum), Midgar Studio (Edge of Eternity), Ishtar Games (The Last Spell), Crea-ture Studios (Sessions) and Big Ant Studios ( Tennis World Tour 2). "Within two years, Nacon will invest more than € 100 million in the development of its games, and will have 9 studios. So far, 46 games are under development compared to 33 on March 31 , 2021. The first returns on investment are expected from the current financial year with the release of many games ", can we read in balance. The goal has always been the same: to eventually become one of the world leaders in AA gaming.
V Rising: already has 1.5 million sales for the survival game
After recognizing itself thanks to Battlerite in 2017, Stunlock Studios signed the success of an entirely new magnitude to V Rising. Since its release on early access on Steam on May 17, the vampiric survival game has been panicking over the counters: 500,000 sales in three days, one million a week, then 1.5 million on May 31, all with 88% positive reviews on the Valve platform and a strong presence on Twitch. An unexpected event reminiscent of Valheim last year, which recorded 2 million sales in two weeks to reach 7 million according to the latest figures (May 2022). And like their Swedish compatriots at Iron Gate Studio, Stunlock now has a lot to do with satisfying a large community of gamers who are hungry for new content.
Right now, the developers 'priorities are to fix bugs, adjust balance, optimize servers and improve gaming comfort. The next step is to analyze the data and feedback collected in the first weeks of the game. early access to meet player expectations. "The tremendous support that V Rising has received not only gives us the opportunity to finalize our plans for the game, it also gives us ample time to incorporate some of your darkest dreams into what could be. look of the experience. in full release. We can promise you something very special for version 1.0 "can we read in a coordinate dated May 30. Stunlock estimates that Early Access will last about a year.
Dontnod changed its visual identity and teased its projects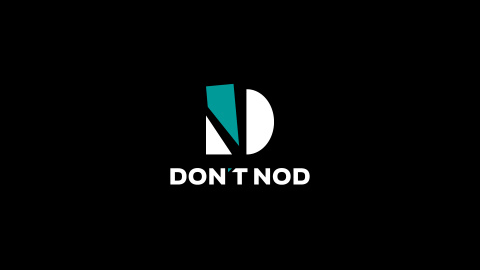 Forget Dontnod Entertainment, the studio behind Life is Strange, Vampyr or even Remember Me should be spelled Don't Tango. Logo in support, the French firm released a new identity on the occasion of its 14th anniversary, intended to "better show what Don't Tango now as a studio". It must be said that the company led by Oskar Guilbert has undergone some major changes in recent years, with the opening of a studio in Montreal and a new approach focused on creating value, thanks to the self-publishing of new licenses. in-house and expansion with publishing games designed by studio partners.
With this logo, we would like to reintroduce the apostrophe and the space between "DO NOT" and "TOWARD", to give full meaning to the name "DO NOT TOWARD". DON'T NOD is made up of two words that represent, as a company and in the games we create, our tendency not to be afraid to collide with the grain and break the codes, which is also described by the D broken and the N visible within. This new logo connects our creations – engaging and meaningful stories – to who we are as a company. Don't nod press releases
Don't Nod is currently close to 320 employees in France and Canada sharing six games developed in-house, including five in self-publishing and a co-production with Focus Entertainment. With the addition of Gerda: A Flame In Winter, the game from PortaPlay studio to be released on September 1, these seven projects match the seven logos scrolled in the video below. They are all set to hit the market in 2025.
DON'T NOD turns 14, so we thought it was time for a new look! We have a new logo, website, and way to spell our name to better reflect who we are. To showcase the logo, we made it real that you might want to watch!

If you want to know more, read the news: https://t.co/oDV7O7jqAk pic.twitter.com/zcjio3C27R

– HUWAG TUMONG (@DONTNOD_Ent) May 31, 2022
Brief on business news of the week
Marvel's Spider-Man (+ its Remastered version) and Marvel's Spider-Man: Miles Morales altogether 33 million sales on PS4 and PS5. A massive figure will climb with the arrival of two PC games, respectively on August 12 and at the end of 2022.
Square Enix executive Shinji Hashimoto retired on May 31 after 27 years of loyal service. He has notably been a producer on most Final Fantasy games since VIII and on Kingdom Hearts games.
Pokémon co-creator Junichi Masuda has left the Game Freak studio to join The Pokémon Company as Chief Creative Fellow, a position that will allow him to oversee licensing products and services in the future.
Tekken 7 has surpassed 9 million sales since its release in June 2017.
Amazon Games has signed with Disruptive Games to publish a cross-platform action-adventure title that can be played in co-op and PvP. A California-based studio, Disruptive often identifies itself as a co-developer on games like Godfall, Diablo II Resurrected and Tony Hawk's Pro Skater 1+2.