If you were online last night, you discovered this incredible event this Saturday, June 4 at exactly 10 pm titled "Impact" and where the destiny of Point Zero revolves again. After a maintenance downtime that lasted more than 12 hours, the game is ready to welcome its players back to its transformed island. In fact, the developers have finally launched the v21.00 update patch, which marked the start of Season 3 of Fortnite Chapter 3 named You should rest.
With each new season, a major update bringing tons of new content is deployed. New outfits, new locations, new weapons, skins and new quests await you to climb the Battle Pass levels.
After you discover this morning's presentation trailers and the combat pass as well as discovering the new map of the island, it's time to check out all the new things that have been prepared for us this summer since the server is reopened. Note that Season 3 of Chapter 3 will be available until September 17, over 3 months.
A period placed under the sign of rest
Yolo. In other words, we only have one life, so make the most of it! This is the credo of this new season of Fortnite, offering you everything you need to spend a peaceful summer, after a scary confrontation. To party, you can expect an underground discotheque or a massive roller coaster with bubbles on the railroad. But be careful not to break your vigilance because other dangers are hidden away.
New places changed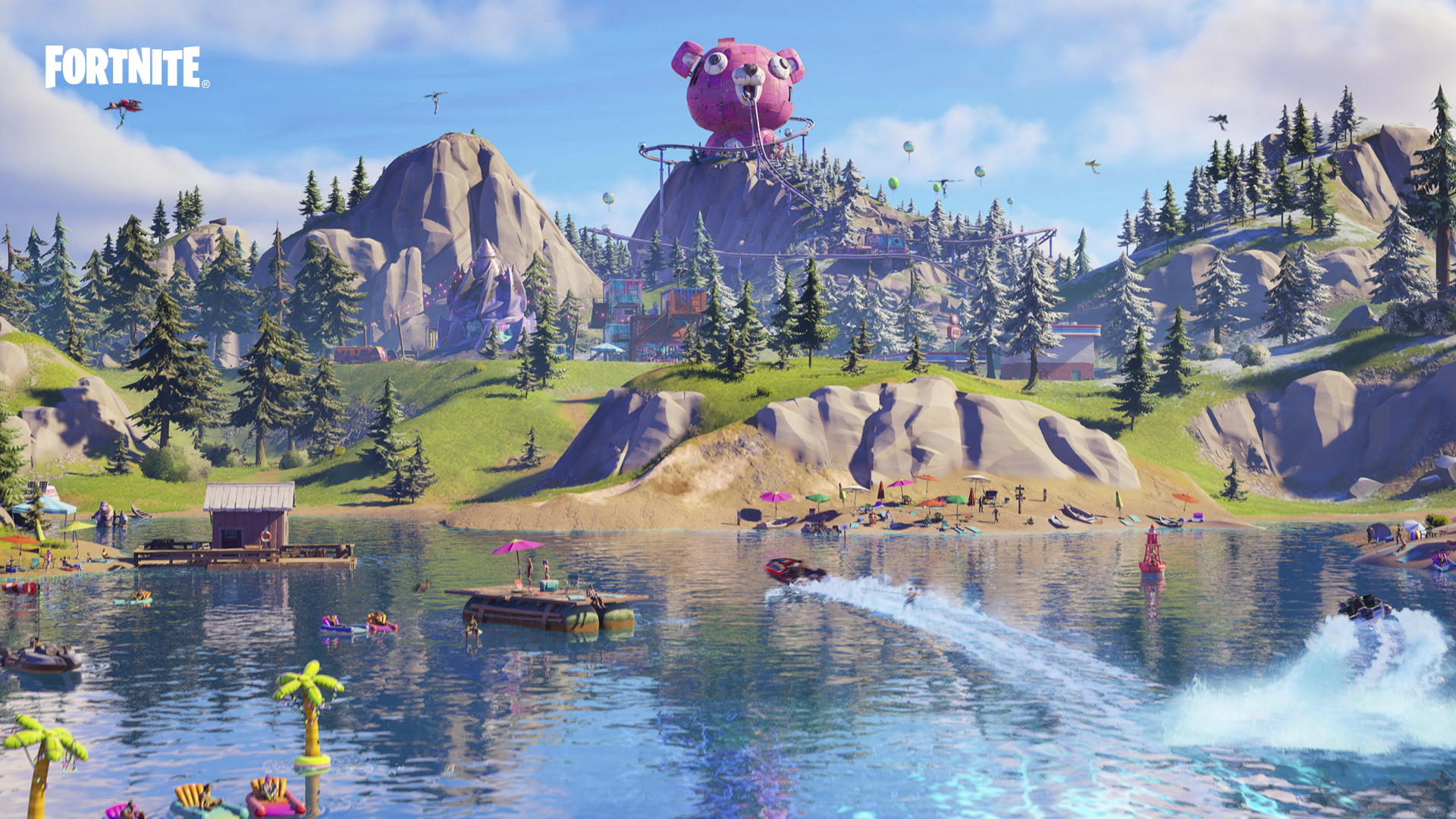 The arrival of the new season means changes on the map. This season is no exception to some big changes.
To the west of the map, the whole island has been altered to have a purple color and a surreal atmosphere. Giant mushrooms, geysers and other caves, or even Full of Reality (visit outside and inside) to discover all the secrets that await you.
To the northwest, the cave has become a giant disco with a dance floor and good sound to enjoy wild parties. On top of that, a huge roller coaster with a teddy bear's head awaits you to challenge your friends down the rails, thanks to mobile bubbles coming back this season, called bulbmobilator. Beware of impact and beware of road exits. The bubbles are on limited batteries and can now float on water.
A little farther south Loot Lake, also altered by the loss of the Impactor. In the depths of the water is Point Zero, now exposed and therefore fragile.
Finally, even though the volcano is still there, we must admit that the very colorful new style of the statue of The foundation in the East there is a certain charm. Old places like The Big Chair, Dusty Depot and The Shark make a careful return to the island. For an overview, feel free to check out our article showing a map of the island today.
DUSTY DEPOT, SHARK AND THE CHAIR ARE A SMALL COMEBACK !! pic.twitter.com/baqbGyEPeQ

– FortTory – Fortnite leaks and news (@FortTory) June 5, 2022
A new waiting island and a new lobby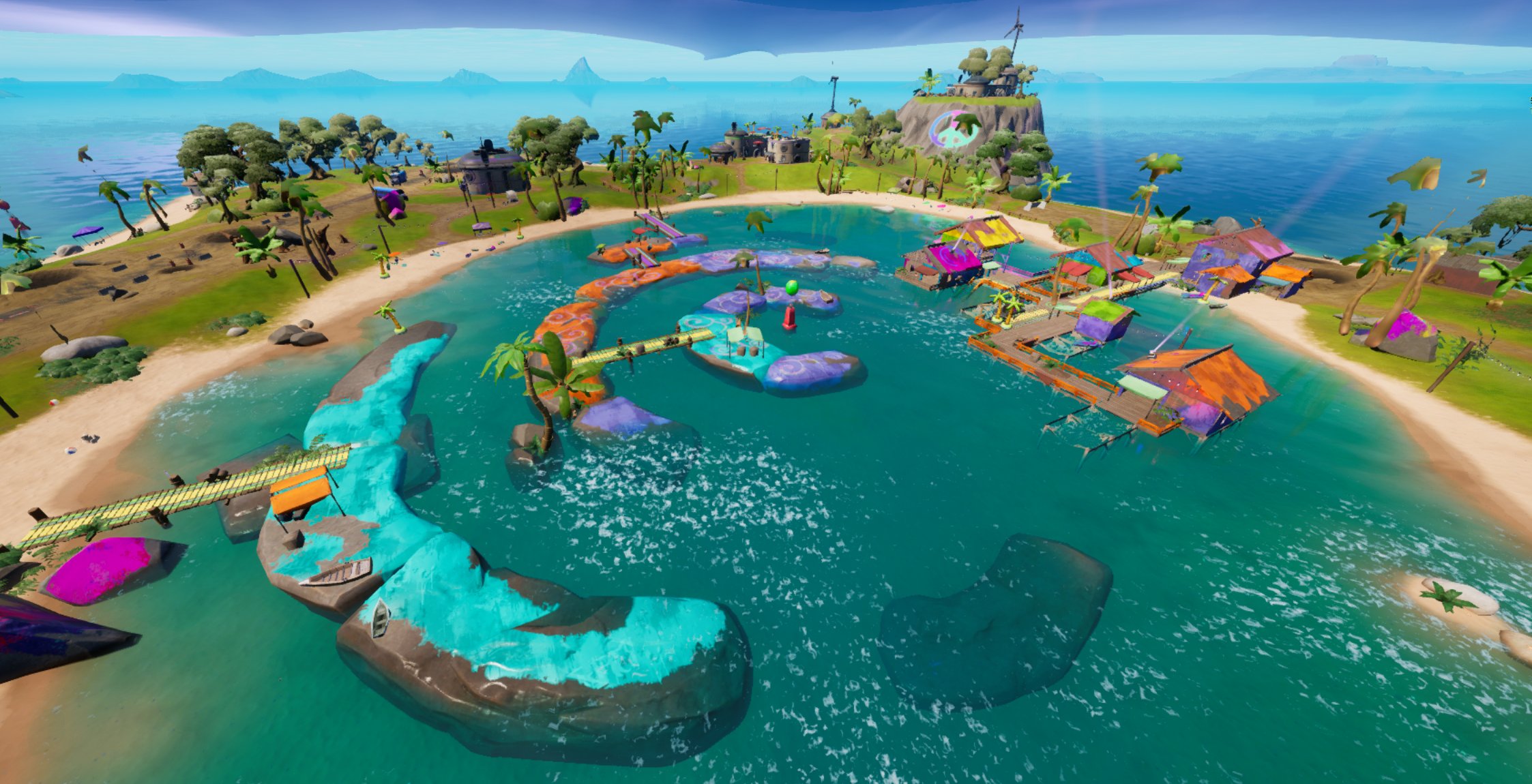 As you know, before entering a game, you have to wait until the end of matchmaking in a distant island of the real battle island. This season, this island is undergoing a transformation with a new "summer" layout like a camping pool (credits: @Zatheo on Twitter).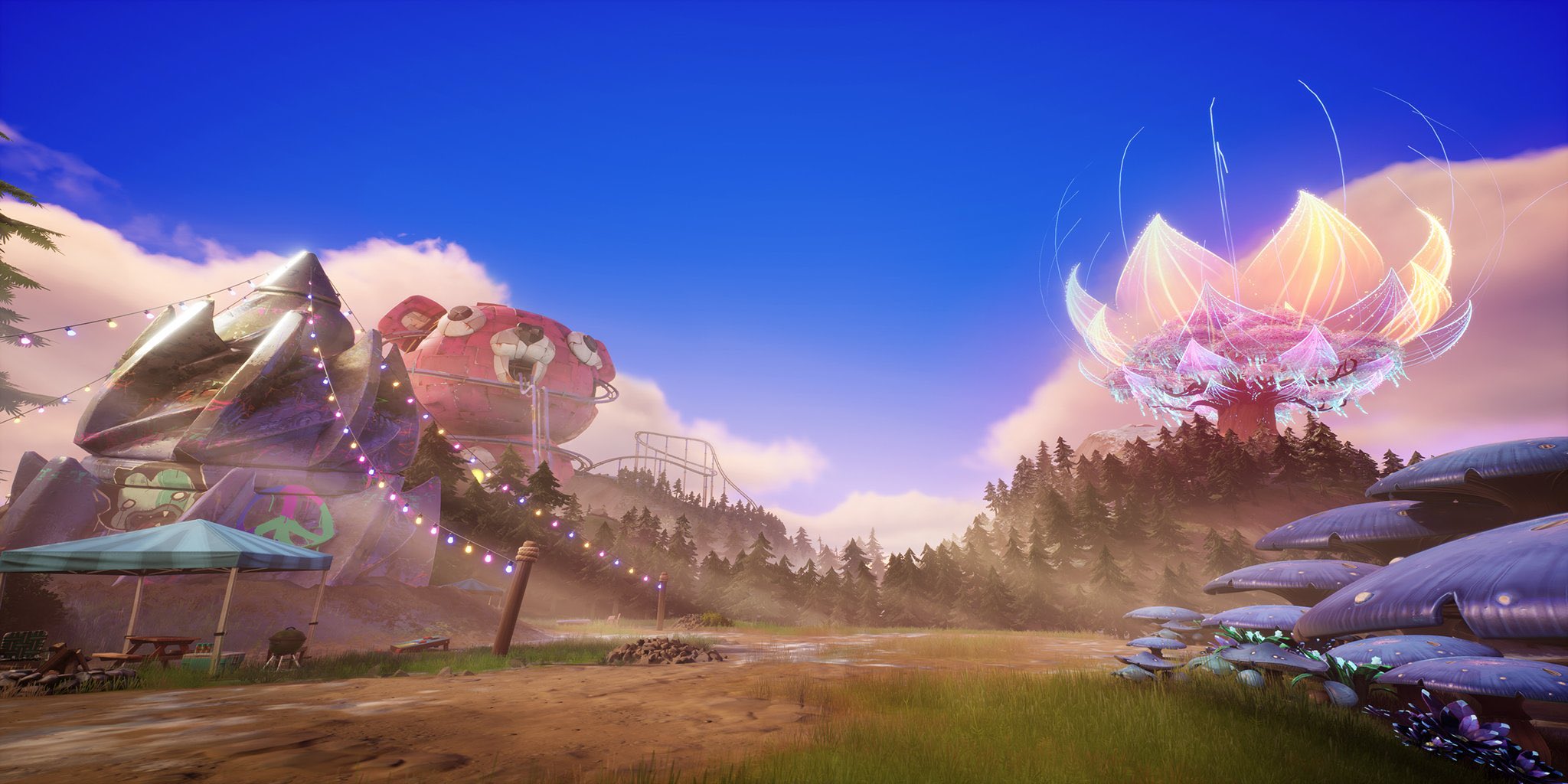 There is also a new wallpaper for lobbythat is, the room where you arrive when you start the game and find all the menus before starting a game.
New quests await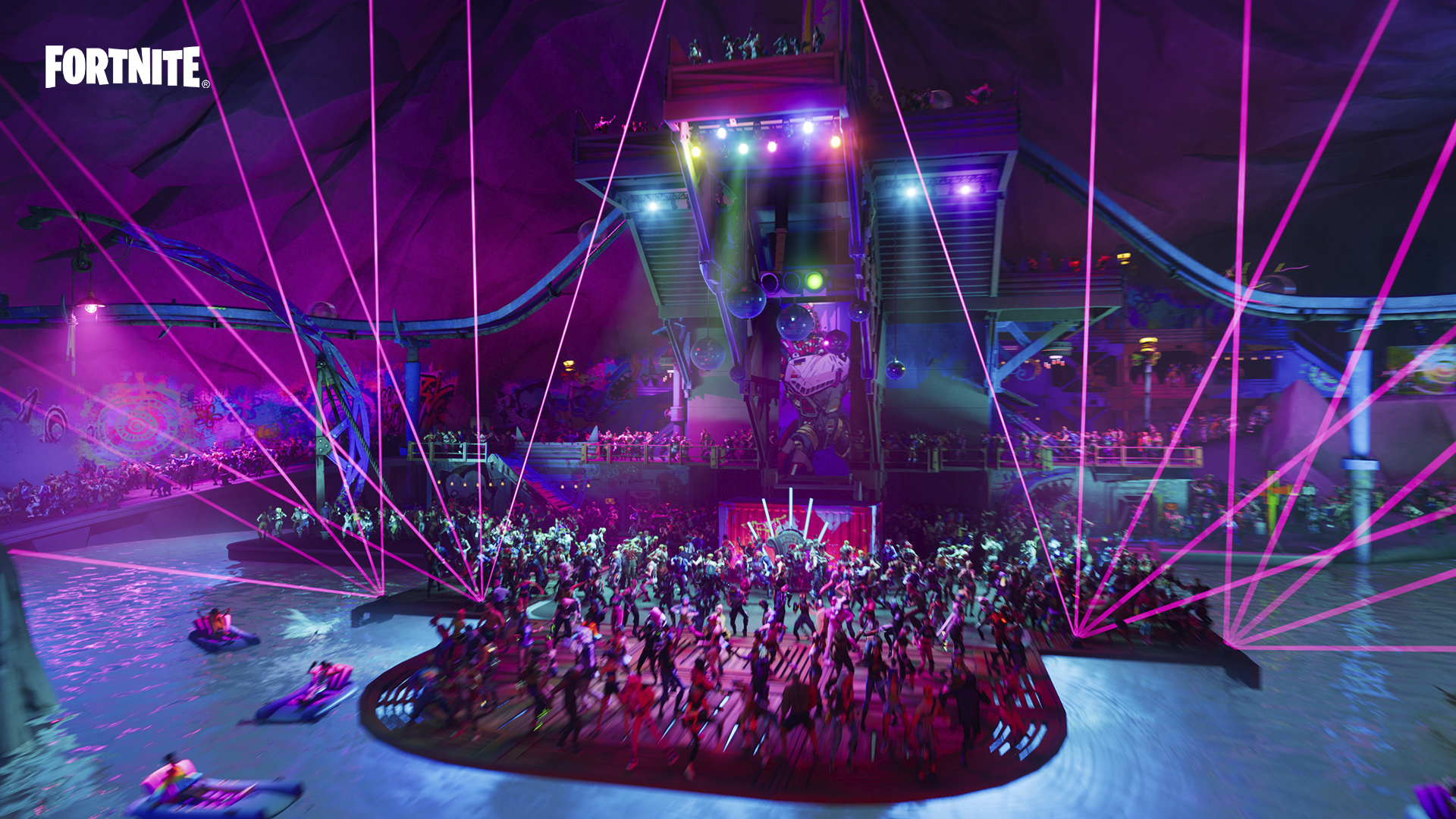 Once you arrive on the island, the famous Season Quests. Always divided into several stages throughout the season, they will pierce the story of this new episode. As always, find out that there is a built -in guide to help you complete these quests. A dedicated guide is currently being prepared.
Remember that the season is also full of daily adventures, but also adventures to unlock a certain IndianaJones and will start in over a month.
A point on the Battle Pass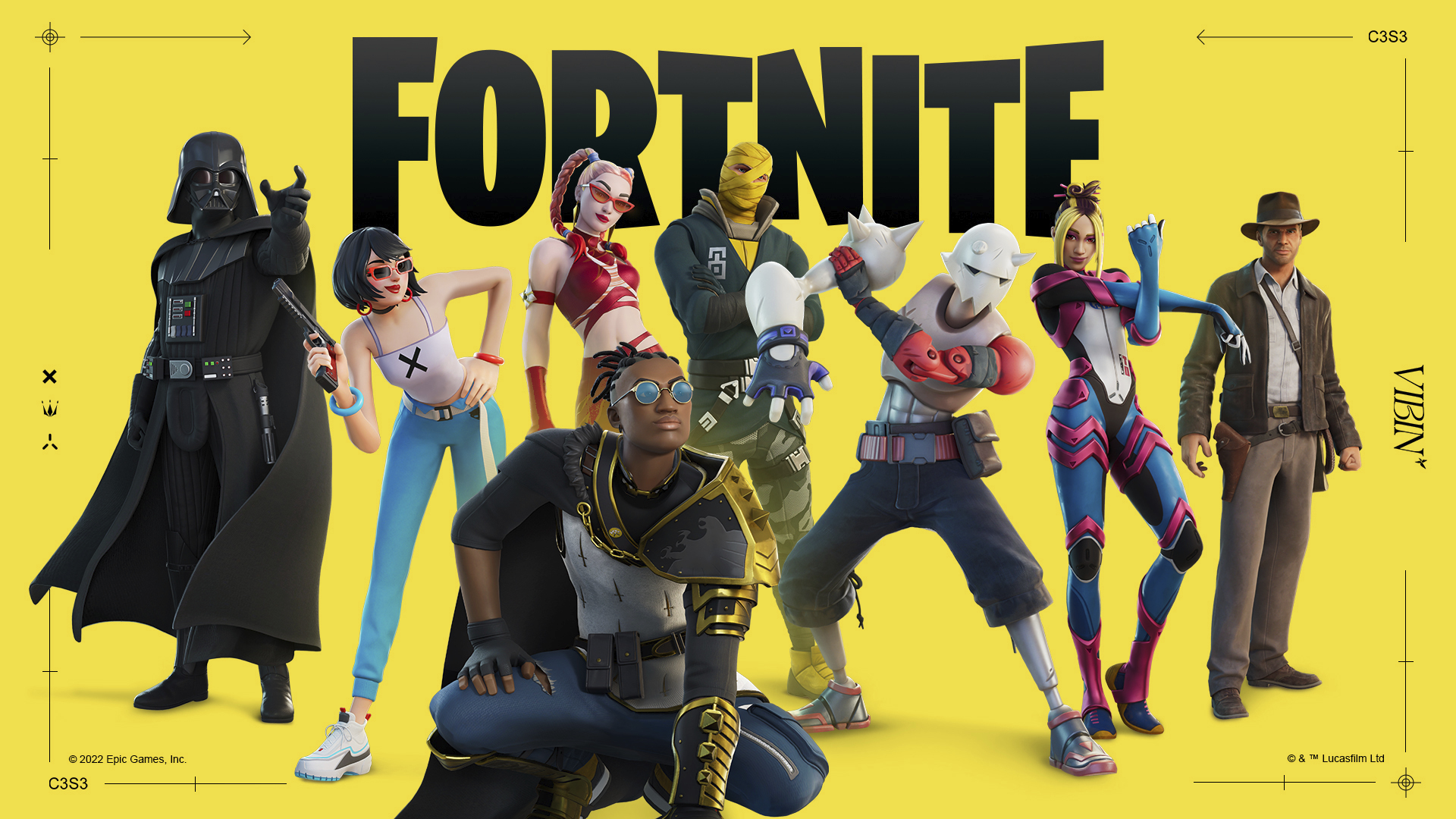 Although we saw a preview of the Battle Pass during the downtime before maintenance, it's time to check out the characters and items we'll be able to unlock as we collect stars. As a reminder, 5 battle stars will be unlocked with each level reached. 100 levels in total with at the end, a big surprise.
Here are the key milestones to unlock characters of Battle Pass:
Page 1: Evie and Micmac (skin to customize with quests and Bricbroc tokens).
Page 3: Adira.
Page 5: Storm Walker.
Page 6: Malik.
Page 8: Sabina.
Page 10: Darth Vader.
Then Indiana Jones in a few weeks.
Welcome to Farmville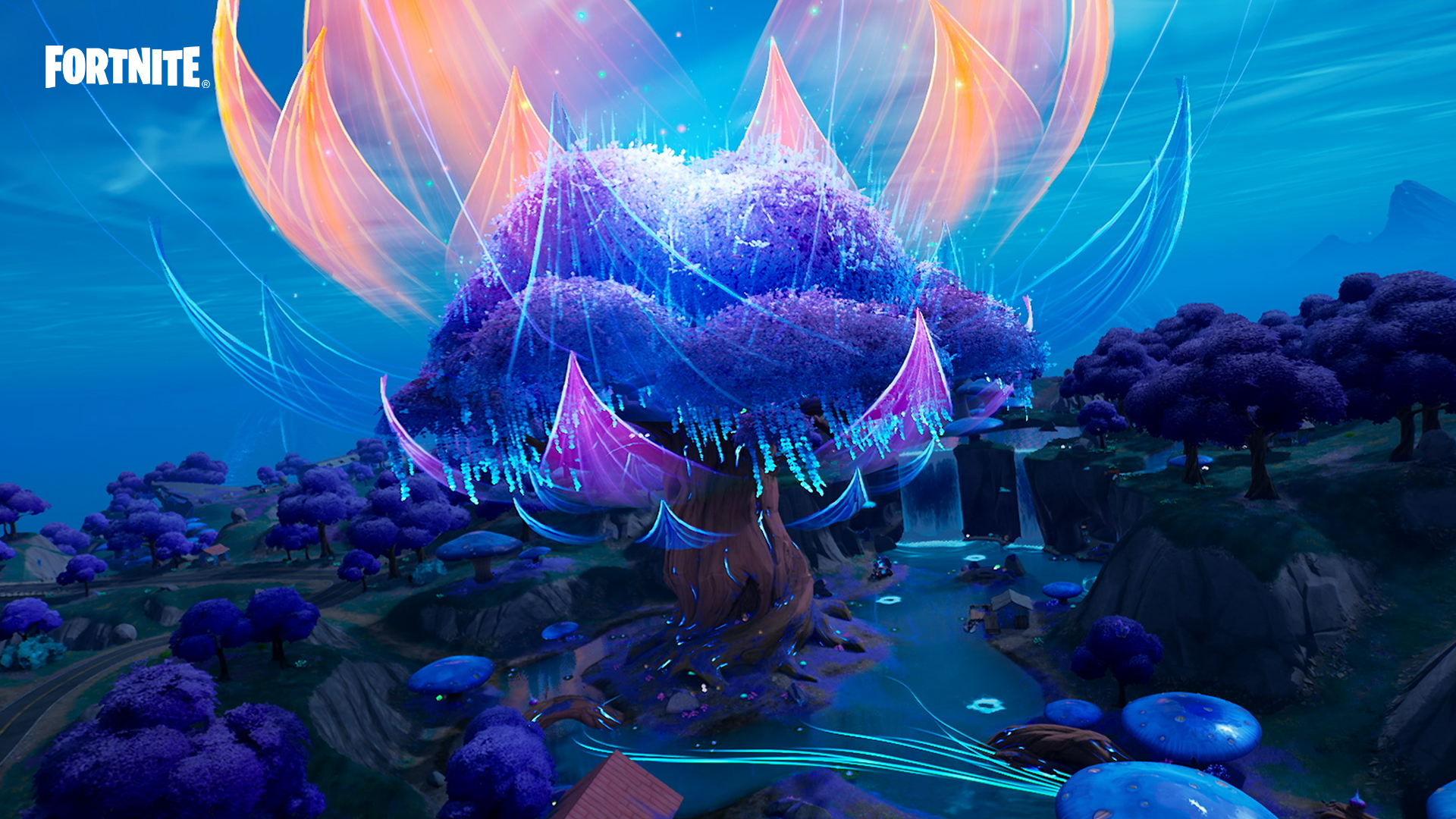 Who would believe that? From plantation management to Fortnite. This season, you can plant Reality Tree seeds to plant shrubs and lay thieves. The tree will grow from part to part always in the same place. But for that, you need to weed it regularly until you reach a Mythic level. When the tree dries, all you have to do is take the seed left in its place to replant the shrub.
new weapons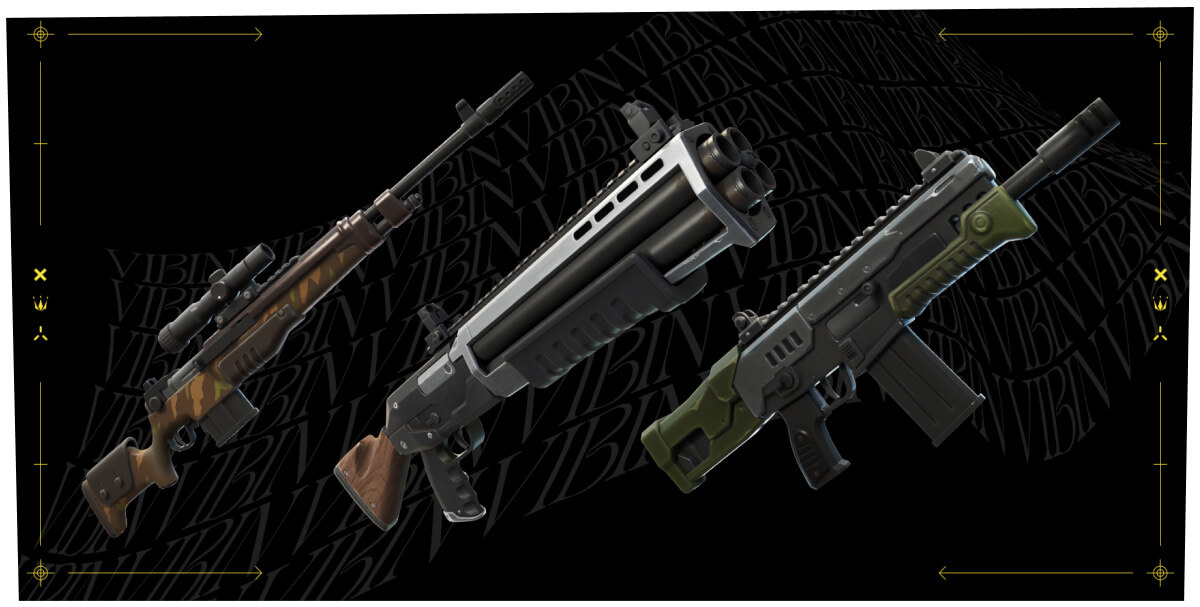 Make way for 3 new weapons at the beginning of the season with Hammer Assault Rifleor the Two shotguns as well as Sniper Riflewhich delivers a completely new category of firearms.
The rest briefly
Other novelties or gameplay elements should also be noted:
The possibility of ride the balloons and hog for faster.
The return of royal crowns after some success.
The tornadoes is back.
The storm always causes more damage due to Evil of the storm : The longer you stay here in a game, the more damage it will do to you.
The block seems to be returning in Season to customize buildings by players.
Remember that if you connect to Fortnite by Xbox Cloud Gaming until June 21 5:59, you will receive the pickaxe Iridescent Daggers as a gift.
It's time to start this new Relax season. Don't forget to check out our ultra-complete guide available soon for Season 3 of Chapter 3's Fortnite. Stay connected to discover the latest news and remember to use creator code ACTUGAMING for your in -store purchases or for battle passes. Thank you for your support ! Also find out more information about this season on the game's official website.