02-06-2022
Every year, at least 3,000 Tunisian engineers leave Tunisia to work abroad. The ease of finding a job and an exciting salary were the main reasons for their departure.
A bleeding that Tunisia is having a hard time dealing with, due to the lack of a solution but above all a strategy, in a country where the economic crisis is in full swing.
To remedy this situation, a Tunisian start-up decided to launch an application to connect foreign companies and Tunisian engineers for short or long-term assignments; all without leaving the engineers in their country of origin.
tempting proposals
Leaving family, friends, in other words, your whole life is not always as simple as you think when you choose to emigrate.
However, this is the choice made every year by thousands of engineers, start-uppers or doctors looking for a solid professional life for a better life.
Among the main applicants for Tunisian engineers, we found France. The geographical proximity, the culture, the language and especially the equality of levels of education mean that now French companies do not hesitate to make attractive offers to them.
In France, in the field of IT, more than 45,000 jobs is not filled, while in large engineering companies (biochemistry, aeronautics, pharmacy, construction, nuclear, etc.), recruiters have more than 60,000 engineering positions offered each year (French engineering schools are not currently only 40,000 trainees Every year).
French companies are having a hard time recruiting, which jeopardizes the development of their activities.
Thus, all these factors pushed Moatez Benmedien, Frédéric Delahaigue and Laurent Forlani to create a platform dedicated to connecting companies and engineers: myengineer.express/. This way of working is called "telemigration".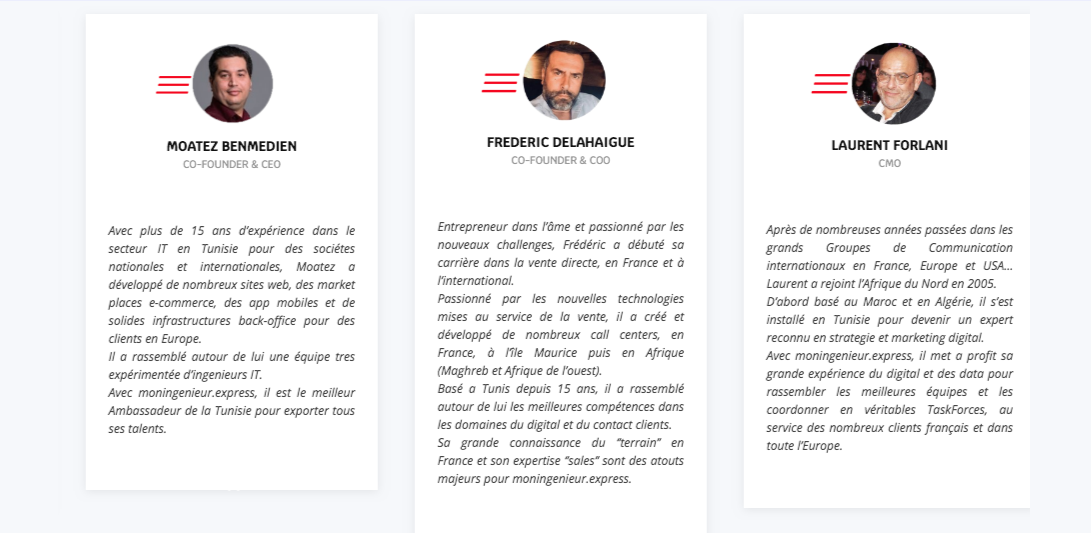 In an interview with Gnetnews, the CMO of moningenieur.express, Laurent Forlani, tells us more. "As Tunisian residents for many years and working in the field of IT, we are shocked at the large number of engineers leaving Tunisia for other countries. They find themselves isolated from their families, friends and country. ", simply because they can't find a job or because wages are low. Thus, our platform allows engineers of all specialties to work for foreign companies while staying in their home country," he explained.
Obviously the interest is double. On the one hand, companies are finding solutions to their vacant positions and engineers can work with a salary worthy of the five or even six years of education they have completed.
Communicated by phone, the President of the Council of the Order of Tunisian Engineers, Kamel Sahnoun, welcomed the initiative which could be a real alternative to flying engineers. "Any project that keeps our engineers on the territory of Tunisia is welcome. It generates income that will stay in Tunisia and which will help the development of the country. Thanks to this higher income, it will be more viable. they will have a better and more peaceful future, "he confessed to us.
With the Covid-19 pandemic and various incarcerations, teleworking has become a common way of working in companies, particularly in the field of new technologies. Thus, the so -called telemogration has been a trendy phenomenon for two years and appears to be a quick and effective solution for recruitment.
How does this work?
As for the operation of this platform, the principle is simple. The engineer looking for the job submits his CV for free, companies also register for free and describe their needs accurately, the matching algorithms of the platform match instantly requests from recruiters with appropriate profiles … The only thing left is for the customer service department of the platform to contact the company and the engineer with each other until the service contract is completed.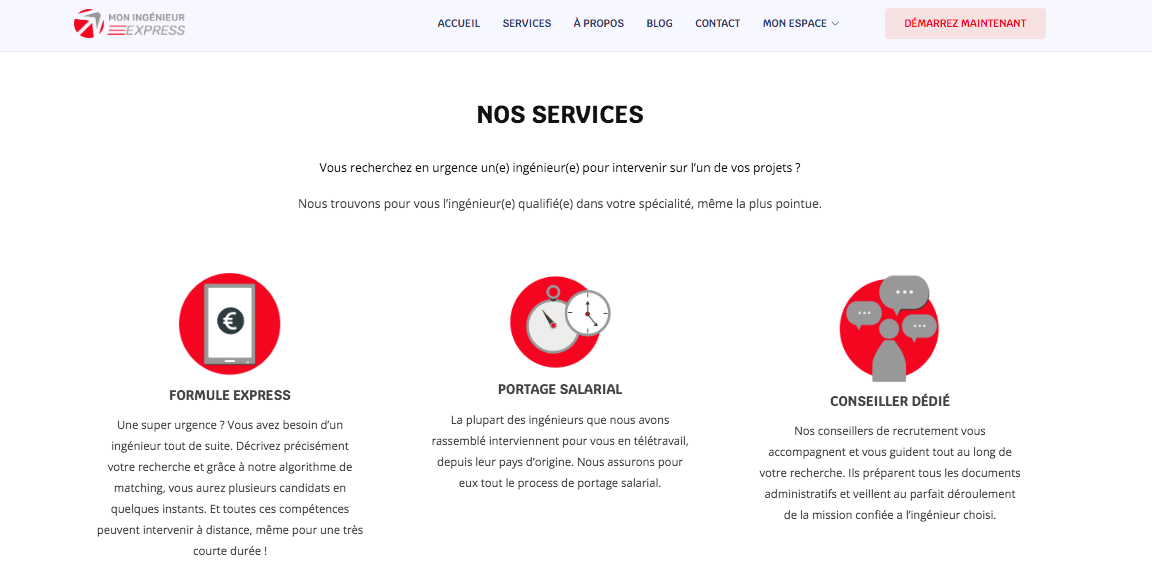 The recruiting client is charged in euros and the combined wage portage solution legally allows the engineer to be paid directly in Tunisia, in Tunisian dinars. In part, the platform is paid thanks to a commission received from the recruiter and engineer.
Missions can be very short, short or long term, depending on requests, which can lead to long -term contracts. The advantage is in the salary of Tunisian engineers whose prices are slightly lower than those made in Europe and specifically in France.
The founders of moningenieur.express first contacted companies based in France. "They are excited about this platform and comforted us with its implementation", the CMO assured.
Thus, moningenieur.express can develop a solution to this brain drain that continues to weaken the group of engineers available in Tunisia. This platform also reflects the words spoken by Head of Government Najla Bouden at the Davos Forum in May: " Not only do we need training as developing countries, but maintaining the skills we create is very important to us.", he expressed in spirit.
Wissal Ayadi