Will Microsoft launch its Xbox key dedicated to multimedia and cloud gaming? The company provides news about the project.
This is a long -term project. Since October 2020, we officially know that Microsoft is still making an Xbox device that allows access to Xbox Cloud Gaming from any television. The idea is to follow what Google has to offer with the launch of Google Stadia, its cloud gaming service, along with the Chromecast Ultra. An inexpensive HDMI product to connect to your TV to make it a device capable of accessing cloud gaming.
A long -standing project
It's said to be a long -term project, because in reality, Microsoft has been working on this idea since the Xbox One's debut in 2013. At the time, Xbox Cloud Gaming didn't exist yet (though Microsoft was already working on it) and the The idea is to mainly allow access to movies, series and music purchased on the Xbox multimedia service. The brand previously dreamed of being a future competitor to Netflix and Spotify.
Since then, the project has progressed, and Microsoft has publicly provided new information following revelations from the Windows Central site. We already have the code name, the Keystone project.
In recent months, the project has been much talked about. In June 2021, a few days before its big Xbox and Bethesda Games Showcase, Microsoft began discussing it publicly without an interview as part of expanding the Xbox Game Pass to new screens. The idea was discussed again in May 2022 when Microsoft unveiled Xbox Everywhere, its new strategy to put Xbox Cloud Gaming in everyone's mind. A few days later, it was VentureBeat's turn and journalist Jeff Grubb's turn to write a dedicated article.
The product is not ready and developed
This time, Windows Central informs us that the project is called Keystone. The site mentions the appearance of this codename in a list of Microsoft operating systems along with other Xbox systems.
XBOX KEYSTONE pic.twitter.com/warAwisfKh

– Tero Alhonen💙💛 (@teroalhonen) March 9, 2022
Despite this lengthy project, Microsoft is not yet ready to announce its product. This was officially confirmed by a brand manager at Windows Central.
As with any technical project, we constantly evaluate our efforts, evaluate what we have learned and make sure we deliver value to our customers. We decided to stay away from the current iteration of the Keystone device. We will learn from our experience and refocus our efforts on a new approach that will allow us to bring Xbox Cloud Gaming to more gamers around the world in the future.
We therefore understand that Microsoft decided to review the features of the device and postponed the date of its placement on the market. According to journalist Jez Corden, we shouldn't expect to discover this Keystone project anytime soon, and "certainly not at the Xbox & Bethesda Games Showcase 2022". To bring water to its mill, we can honestly say that a few years ago Microsoft chose to allocate them " showcase with demonstrations of video games from its many studios. The company prefers to make announcements of its "services" outside of its showcase. In 2021, he chose to do them a few days before the Xbox and Bethesda Games Showcase. We may wonder if he planned to renew this experience, with or without Keystone to reveal.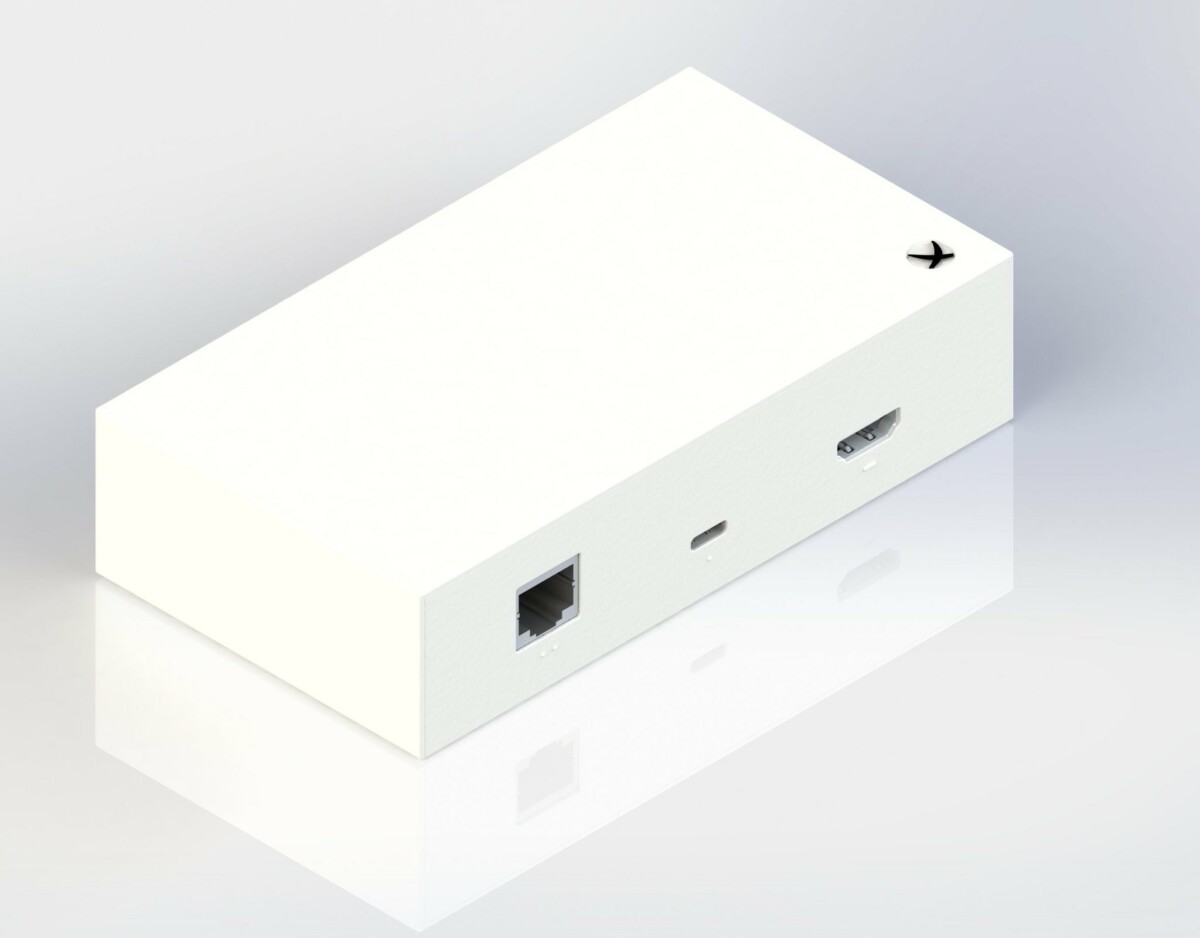 According to journalist Tom Warrenwhich also specializes in Microsoft topics, it should not be inferred from this official statement that the product will be " canceled or scheduled for a long time ". The two sources therefore disagree on interpretation at this point. If Microsoft discusses this project again soon, we can assume that the company will take advantage of the turmoil around ÉTÉJV, the name sometimes being given at summer conferences on video games, since the demise of E3.
---
To follow us, we invite you to download our Android and iOS application. You can read our articles, files, and watch our latest YouTube videos.