By Philippe Guerrier | the | Employer brand
The HRD function moves to Lucca, EfficientIP, Groupe BPCE, Mirakl and Rakuten. Here is the new round of appointments in the HR sphere between April and May 2022.
Lucca: Charles de Fréminville appointed HRD
Charles de Freminville takes the position of Director of Human Resources (HRD) in Lucca, a provider of solutions for automation of HR processes that raised 65 million euros in March 2022. Time when the new manager will take office.
Charles de Fréminville's mission was:
to recruit 400 new employees by 2025. The company currently has 300 employees in France (Paris, Nantes and Marseille), between Spain and Switzerland,
to set up a training strategy to ensure the development of employees 'skills,-to advance Lucca's raison d'être,
to strengthen actions related to QVT and corporate culture (feedback, layout of workspaces, building team spirit, etc.),
to ensure the continuity of HR at the international level.
In 2017, he founded Bloom at Work (acquired by Lucca in May 2021). He joined the acquisition team as Engagement Product Manager.
At the age of 34, she graduated from Centrale Paris (2009), a Master's degree from Columbia University in Applied Mathematics (2010) and Sciences Po Paris in Public Affairs (2012), began her career at consulting firm McKinsey in 2013 .
EfficientIP: Sandra de Pauliny appointed Chief People Officer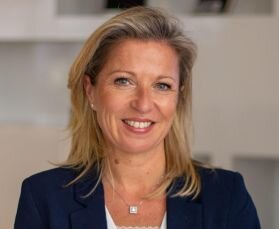 Sandra de Pauliny as Chief People Officer at EfficientIP, a French provider of computer network automation and security solutions (DNS, DHCP, IPAM, DDI). He reports directly to Norman Girard, CEO of EfficientIP.
Its mission is:
developing the company's HR strategy,
define recruitment goals (100 positions in 2022) and international HR management.
Previously, Sandra de Pauliny held the position of Senior Vice-President of Human Resources at Idemia for the Secure Entreprises Transaction (SET) and France division since 2018.
He also spent 5 years with the BRL group, a semi-public company specializing in water, engineering and the environment, where he served as the group's HRD and director of the group's general services.
After starting her Decathlon career, Sandra de Pauliny worked for 13 years in the French branch of IT group DELL France (1999-2012), where she held HR responsibility positions.
At age 47, Sandra de Pauliny holds a Master's degree in Strategic Human Resources Management from the University of Montpellier and a Master's degree in Information and Communication, Human Resources and Management option from the Catholic University of the West of Angers.
Groupe BPCE: David Marchal, Deputy HRD and HRD for Banques Populaires and Caisses d'Epargne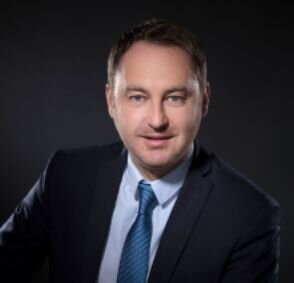 half of April, David Marchal took the role of HRD for Banques Populaires and Caisses d'Épargne and Deputy HRD for Groupe BPCE. For one year, he held the position of Deputy Managing Director managing the Human Resources, Customer Services & Technologies division.
In 2019, he took over the responsibility of HRD Human Resources and was a member of the General Management Committee, then General Secretary of Groupe BPCE/
In 2015, she joined the Executive Committee of Banque Populaire Alsace Lorraine Champagne as Deputy HRD.
In 2005, he actively contributed to the implementation of the bank's CRM before taking responsibility for the Employment and Skills Development division within the HR Department.
David Marchal joined the Banque Populaire de Lorraine in 1999.
At the age of 48, David Marchal graduated from EM Strasbourg with a specialization in international marketing, an EMBS (European Master in Business Sciences) from the University of Mannheim and the Institut Technique de Banque.
Mirakl: Patrick Houry appointed HRD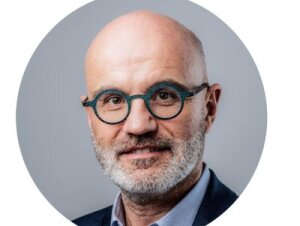 Patrick Houry served as director of human resources at Mirakl and joined the group's executive committee.
Given the strong growth in the global activities of the solutions provider for marketplaces, Mirakl wants to recruit 1,700 people by the end of 2025. Currently, its workforce reaches 750 employees in 10 offices: Paris, Bordeaux, London, Munich, Barcelona, ​​Boston, Chicago, New York, Singapore and Sydney.
Previously, Patrick Houry held the position of Human Resources Director of Akka Technologies during December 2014 – March 2021. He held several HR positions at Faurecia, SAP and Accenture (as an organizational change consultant).
Patrick holds a master's degree in human resources from Paris-Dauphine University. He also graduated from Science-Po Paris.
Rakuten France: Marianne Yalfani appointed HRD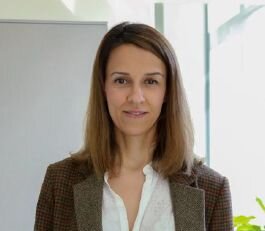 Marianne Yalfani plays the role of human resources director of the Rakuten France group, a marketplace for digital commerce (ex-PriceMinister). In office since January 2022, he reports to CEO Fabien Versavau.
His mission within Rakuten is "to support the group's ambitions on recruitment issues and employee experience, while cultivating innovation and the adoption of best HR practices within the company".
Prior to joining Rakuten, Marianne Yalfani held the position of HRD for Big Mamma catering group and then for Qare start-up that specializes in teleconsultation between 2019 and 2021.
A lawyer specializing in labor law, a graduate of the University of Paris-I-Panthéon-Sorbonne, Marianne Yalfani began her career in law firms (Baker & McKenzie between 2006 and 2008 after Bird & Bird between 2008 at 2012.
He also served as legal manager for the UPS logistics group in France from 2012 to 2015.
He also worked with the company BlaBlaCar, which develops applications for mobility including carpooling as an HR consultant, then HRD for BlaBlaCar during the period from October 2017 to September 2019.
Follow her on LinkedIn: Marianne Yalfani
Continue to search for HR appointments in News Tank RH and all the latest news on social relations, professional training, HR technologies and talent management (access via subscription or discovery).