Hardware news Shadow: the cloud gaming PC offer boosts its game with the formula we've finally been waiting for
Six years after its launch and a year after it was acquired by Octave Klaba, founder and president of OVHcloud, Shadow has just announced its new offerings on Cloud Gaming for years to come.
Summary
From Blade to Shadow, a good idea with pitfalls

New offers to re -launch the machine and compete with Nvidia and GeForce Now

Shadow Drive and Shadow Business Solutions to complete the offer
From Blade to Shadow, a good idea with pitfalls
Renewal, rebirth, re-conquest, rebirth, refreshment, we don't really know if we're talking to a new political party seeking a seat in the National Assembly or a new gaming service, but whatever it is, Shadow (formerly Blade) looks well and truly looking to the future and is ready to compete with Nvidia and its GeForce Now.
Launched in 2015, Blade had the ambition to revolutionize cloud computing, and at the same time cloud gaming, with a very simple idea, allowing you to rent a PC placed in the cloud center to use it anywhere with simple connection. Internet.
If the idea could not have been sexier on paper, life would not have been a long calm river for the French company, between lack of means, incomprehensible offers and crisis in Covid, the company had finally found in receivership in March 2021. Two buyers are in the running, Xavier Niel, the boss of Free, and Octave Klaba, the boss of OVHcloud, and the latter will pocket the victory.
A little over a year after getting OVHcloud's Blade and a few months after announcing the launch of Shadow VR, an option for enjoying virtual reality in the cloud using a Meta Quest 1 or 2 headset, the new Shadow has been revealed.
New offers to re -launch the machine and compete with Nvidia and GeForce Now
Currently, the Shadow company claims approximately 60,000 active users, reaching over 100,000 in November 2020. While users generally praise and appreciate the service, the aging config (GTX 1080 graphics card, 12 GB of RAM and only 256 GB of storage) are regularly excluded as a cause of dissatisfaction and therefore not subscribed.
Today's announcements are particularly awaited by current users and by people who have been looking at the service for a long time.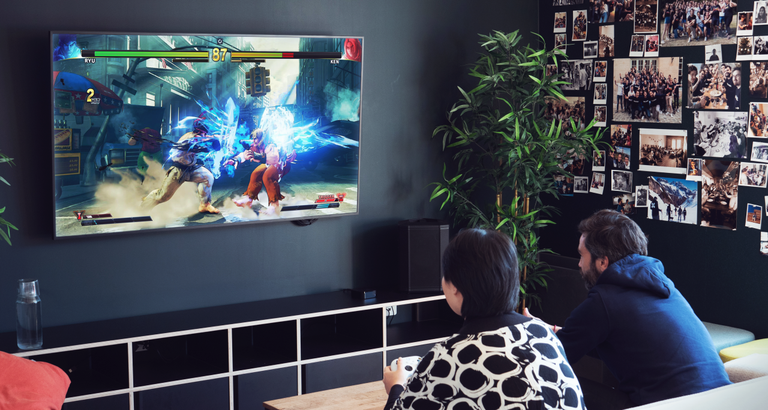 To summarize, here are the key facts to keep in mind for cloud gaming :
Two formulas are available :
The original Shadow offer (GTX 1080, 12 GB of RAM, 4-core CPU) at € 29.99/month
The Power Option for an additional € 14.99/month (€ 44.98/month in total)
What is the content of the new Power Option?
An AMD EPYC ™ 7543P CPU with 4 cores and 8 threads
16 GB of RAM
The power of a high-end GPU, including:
NVIDIA GeForce RTX 3070-class card
Equivalent NVIDIA graphics cards designed for professionals
AMD's latest GPUs based on the RDNA 2 architecture, including the AMD Radeon ™ PRO V620 designed for cloud computing and cloud gaming
It is specified that the exact graphics card model available in the Power Option will vary according to the user's datacenter and all details will be communicated shortly.
The Power Option is expected to be available for pre-order this summer and available in all participating territories in the fall., such as France, Germany, United States, Canada or even the Author. If you are interested, you can now register on the waiting list available at
this address
.
Shadow Drive and Shadow Business Solutions to complete the offer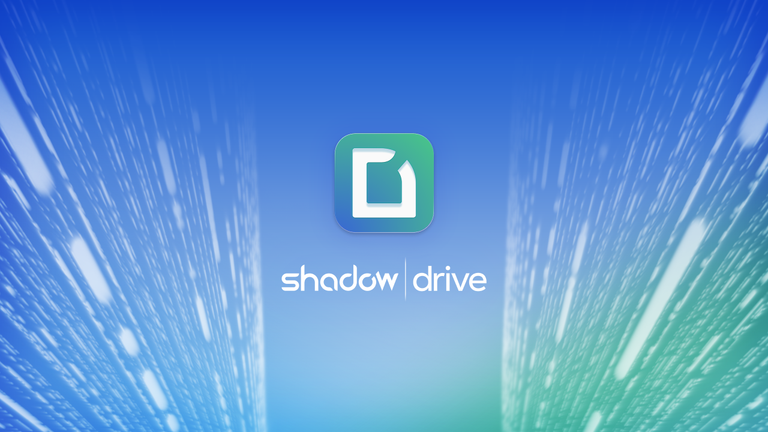 In addition to cloud gaming, Shadow took advantage of its conference to announce two new services:
Shadow Drivea free storage solution with 20 GB of space as well as a premium version from € 8.99 per month with storage of up to 2 TB. Details of all offers have not yet been announced.
Shadow Business Solutionscloud computing for businesses and professionals.
This solution should allow companies to create and manage a fleet of high-performance PCs from high-end workstations to aggregating the computing power of several servers.
Stéphane Héliot, co-founder and deputy general manager of SHADOW :
At Shadow Business Solutions, our ambition is to free small and medium sized businesses from their technological barriers by providing them with innovative, intuitive and powerful tools, designed for the era of remote work. . It's a great, cloud-based IT solution that will help you meet your needs and get the devices you and your colleagues need, anytime or how.