Maison Mixicole, Mé-Mé, Fils de Pomme, Bulles de ruche, Papa Sauce: in glasses and plates, these start-ups will enter the realm of gastronomy.
Failing to taste the cuisine of the chefs and pastry chefs invited to Taste of Paris, the fault of an organization that still failed despite seven over the counter editions, it remained possible, during this festival dedicated to the F&B sector from 14 to 17 May, to (re) discover different producers. "We found exhibitors who did not arrive in 2021, due to travel restrictions. Plant -based, meat alternatives and ready -to -drink beverages are emerging categories."said Yuki Sepheriades, commercial director.
Among them, Maison Mixicole. This start-up focused on ready-to-drink cocktails, which took its first steps at the Wine Paris trade show in February, led by Ugo Jobin (Ugo & Spirits) and Emilie Amrani (Labtenders) wants to allow its customers to find the taste of classic cocktails, such as "taken from shaker", not to mention the wine brands. Cosmopolitan (46.5%), under the brand The Fetichist, which is reserved for classic recipes, surprisingly presents notes of morello cherry when tasted. "With our cocktails, we like to play on the lemony side", said Ugo Jobin. Daiquiri (white rum, lime, sugar; 17.9%) is very sweet. It should add sparkling water. Moscow Mule (17.9%), based on vodka, lime and ginger, is suitable for summer consumption on the terrace.
Start-up Fils de Pomme, which specializes in cider, for its part launched its first vintage cuvée in 2021 (Prestige), with a 7.5%mark. Designed in collaboration with several chefs (Kévin de Porre, Erwan Ledru, Victor Mercier, Adeline Grattard, Guillaume Gomez), it is made using 14 types of apples. Notes near the Calvados can be seen orally. A very assertive cider.
Bulles de Ruche, which offered the first drinks in 2020, continues to expand its range. Based in Lille (Nord) and Paris, it relies on mead, a honey alcohol. 400 points of sale in France refer to its products. Restaurants and cocktail bars are customers in particular. Tangy, close to a perry, Lychee Flowers (4.5%) is an extra-raw mead. Spring honey is used as the basis for the Fleurs de la baie du Mont Saint-Michel, which is marketed. Notes of white flowers are punctuated on the lighter product.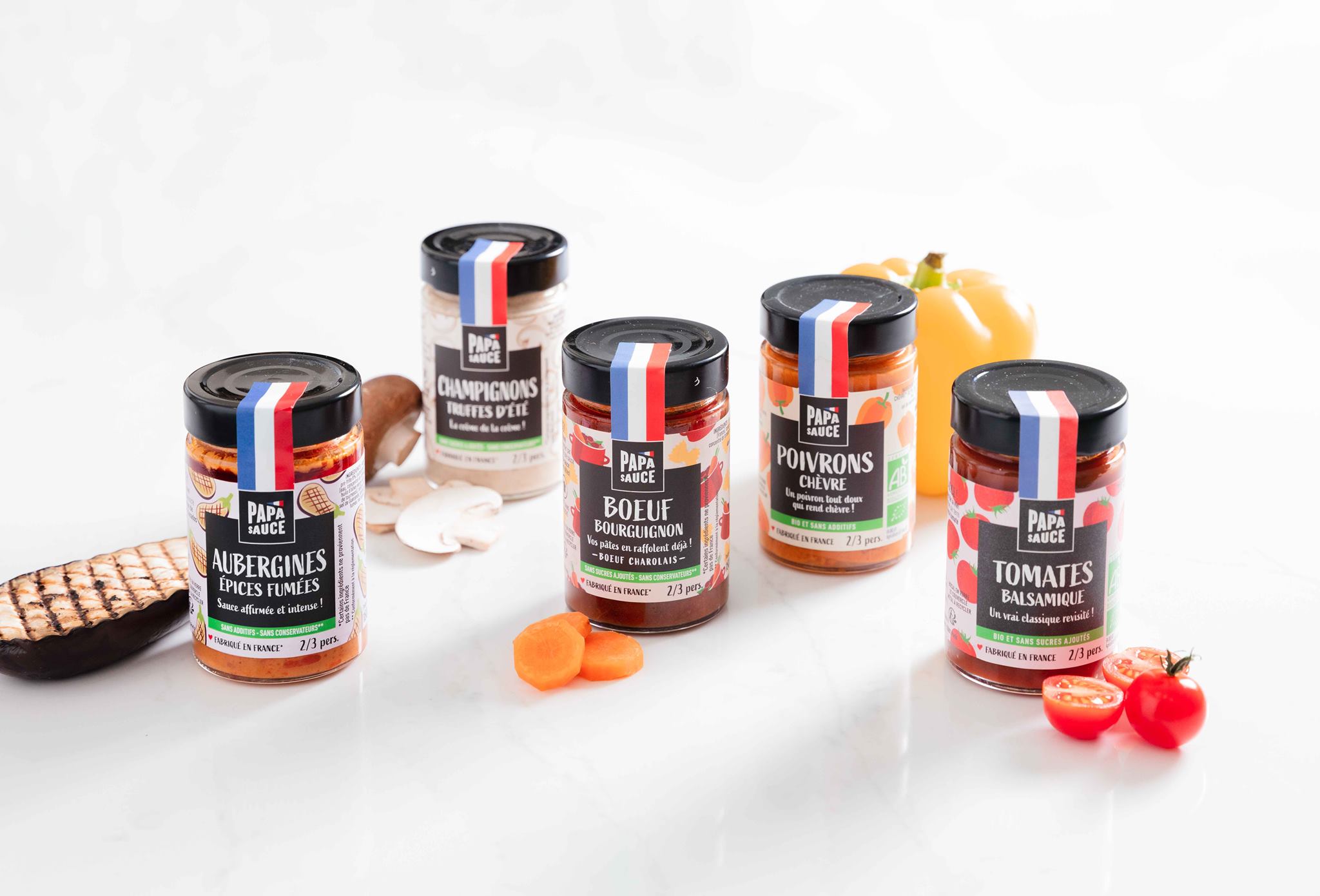 Since March 2020, Papa Sauce, co-founded by Johanna Zaoui, born from digital technology, is a brand of pasta sauces that highlights manufacturing made in France, in Eure-et-Loir. Monoprix and, in Ile-de-France, Franprix and Carrefour offer some specific references (six products, including two organic). The mushroom and summer truffle sauce, best seller, sticks well to the gnocchi, without running. "The offer is often the same from one brand to another; we want to renew the recipe offer"said the start-up team.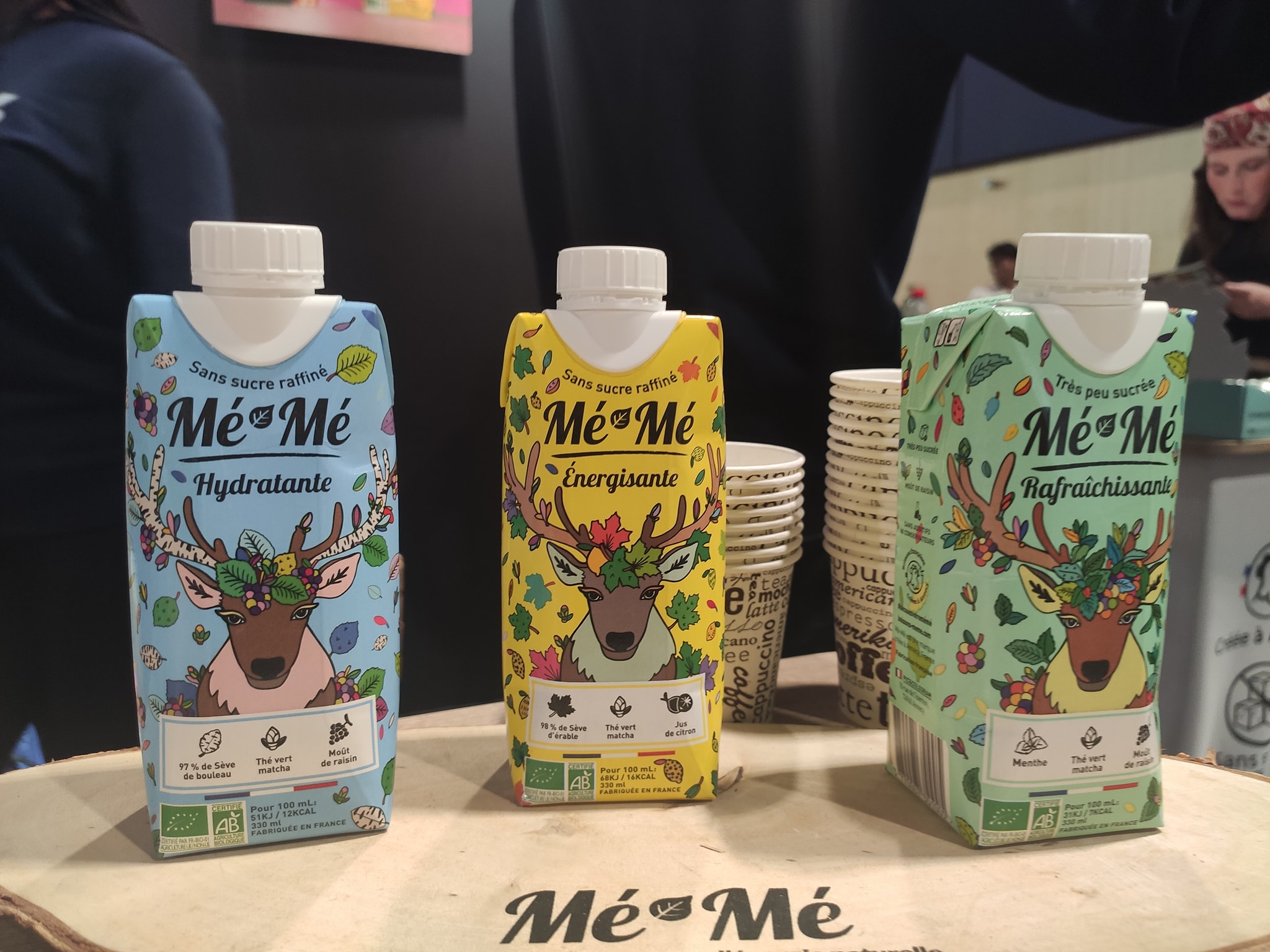 In Pringy (Haute-Savoie), Mé-Mé drinks have been on the counter for five years. Green tea, matcha and sap are put in to create three recipes (Energizing, Moisturizing and Refreshing). The first is very close to green tea; the second is more tangy thanks to lemon juice, and the third to the spirit of cold tea thanks to the addition of chlorophyll and grape must. Gums (Gummies) enriched the offer.
Food pairing cocktails

On the menu of this edition of Taste of Paris, drinks are also honored by French vodka Gray Goose (Bacardi-Martini). Four cocktail recipes were designed under the guidance of chefs Thibault Sombardier and Mathias Marc. Le Chant de l'oie, a fresh and creamy cocktail (vodka, St-Germain liqueur, fresh lemon juice, beetroot juice, sugar syrup, ginger beer) is accompanied by a small beetroot cannelloni (fresh goat cheese, cherry, hibiscus) , tarragon), certainly like a spring.

Here for Don Papa. The iconic brand of rum distributed by Dugas can be discovered in a cocktail (Don Papa Masskara; calamansi juice, a Filipino citrus fruit; sugar syrup, calamansi bitters) accompanied by a bite of ensaimada (sweet, fermented pastry, in the spirit of a milk bread) accompanied by cheese, a pork sausage, a pepper/lime ketchup and a daiquiri mustard.

Now in the bosom of the Heineken group, Gallia brewery, currently on the bill through an extensive advertising campaign, has highlighted its "life" based on Carignan grapes, and barley malts and wheat (7.3%), very strong, with good sweetness. West Coast IPA, very resinous, was renamed New Western (5.8%).
Alcohol abuse is dangerous for health. To consume in moderation.