Microsoft has a wide selection of certifications available to develop a variety of skills on its Azure cloud platform. In fact, there are 19 certifications.
People considering a career in the cloud have a keen interest in Azure certifications. Certainly, this path requires different skills and applications. However, it is now possible to fully integrate it. Therefore, it becomes important to understand what the certifications mean as well as their functions. This will allow the employer to choose the one that best suits them. Moreover, with the rapid development of cloud computing, becoming a Microsoft Azure Certified Professional promises a bright future.
What is an Azure certification?
Azure certification is a certificate that allows to build functions as well as skills associated with this cloud platform. Note that an Azure cloud training library is available. It sets a full path to learning, assessments, workshops and games. Beginners can experiment live through Azure accounts.
In total, there are 19 Azure cloud certifications. Each is distinguished according to the target customers, but also according to the possibilities that the versions present. So it is evidence of knowledge, but does not replace real experiences within the cloud.
Why is it important to get Azure cloud certification?
Azure certifications cost a lot. They are more based on professional roles. Their names also denote a letter to the particular skill set they contain. They then allow let employers know you have the qualities and abilities for a specific position.
Azure certifications are levers to be accepted or promoted. Another important point to keep in mind: they are of great financial value. In fact, the average salary of cloud architects varies between 88,000 euros to 209,000 euros per year.
However, we should not dream too much at the sight of these promising figures. Azure certifications should be used to boost careers and climb the ladder. They need to be integrated into the real cloud applicationprioritizing experiences.
Either way, choosing to get Azure certifications is a great option. It is likely that the target employer is already using Azure. In the near or distant future, one may want to opt for multi-cloud.
Microsoft Azure is popular with businesses (see here). And on the hybrid deployment side, it works perfectly with Microsoft's proven solutions. For the record, the company is working hard to renew certification expiration and renewal dates. From 2021, free Azure certificates can be indefinitely renewed. Now they can all get away. This will save on travel for front classes.
Azure certification levels and their definitions
There are four levels of Azure certification: Fundamentals, Associate, Expert, and Specialty. Despite the term "levels", there is no question that one level needs to be completed to pass another.
Azure Fundamentals certifications
Their vocation will begin. These certifications are a good start for those who know little about the Azure cloud. They are available in 3 elements. These are: Azure Fundamentals (AZ-900), Azure Data Fundamentals (DP-900) and Azure Al Fundamentals (AI-900)
Azure Associate certifications
They benefit those with intermediate level knowledge. These certifications make it possible to create and then manage software. So it is not mandatory to be a developer to use it. Otherwise, there are 10 types: Azure Administrator Associate (AZ-104), Azure Developer Associate (AZ-204), Azure Database Administrator Associate (DP-300), Azure Security Engineer Associate (AZ-500), Azure Data Scientist Associate ( DP-100), Azure Data Engineer Associate (DP-203), Azure Al Engineer Associate, (Al-102), Azure Stack Hub Operator Associate (AZ-600), Azure Network Engineer Associate (AZ-700), Admin Associate Windows Server hybrid (AZ-800 + AZ-801).
Azure Expert certifications
As its name suggests, Azure Expert is for experts. This is even the best option, at least, if one specializes in the technical skills of cloud computing. Here, some Azure Associate certification may be required. As for the Azure Expert level certifications that exist, we found Expert in Azure Solution Architecture (AZ-305) and Expert DevOps Engineer (AZ-400).
Azure Specialty certifications
Those are Azure certifications expert. To cite examples, there is Azure for SAP Workloads Specialty and Azure IoT Developer Specialty. The latter does not require obtaining other levels of certification. There are four: Azure IoT Developer Specialty (AZ-120), Azure Specialty for SAP Workloads (AZ-120), Azure Virtual Desktop Specialty (AZ-140), and Azure Cosmos DB Developer Specialty (DP-420).
Some examples of Azure certifications and the details of them
Let's find out what defines Azure Fundamentals certifications.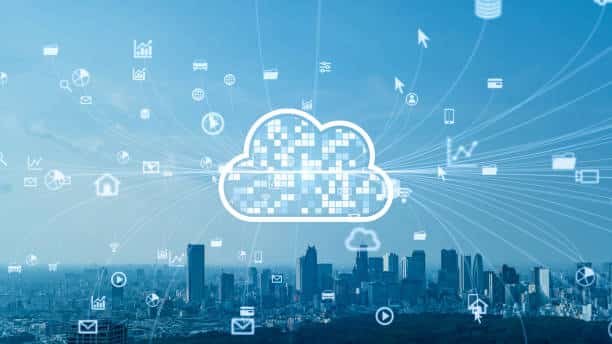 Microsoft Certified: Azure Fundamentals (AZ-900)
Voted most suitable for beginners, Azure Fundamentals (AZ-900) is recommended for those taking their first steps into the world of cloud or Azure. It requires Exam AZ-900: Microsoft Azure Fundamentals. With high availability for cloud computing, this one teaches the basics of cloud computing. This allows, at the same time, to follow a certain scalability in the cloud.
This certification is intended for everyone: professionals, developers, new IT professionals as well as anyone whose profession is associated with the cloud. In fact, it's a great way to get the language and the basic rules of the cloud. This step is therefore important for those who want to pursue a career in cloud architecture.
Microsoft Certified: Azure Data Basics (DP-900)
This will be of particular interest to people whose skills spin on data. It requires the DP-900 exam: Microsoft Azure Data Fundamentals and covers the basic concepts of data, relational and non-relational data in Azure. Everything that can be done based on data can be found there: analytical workloads, warehousing, data management, data processing, visualization in Microsoft Power BI.
Designed for database engineers and administrators new to the field. It provides great help for those who want to master the higher Azure certifications: Azure Database Administrator Associate for example.
For Azure Expert certifications

Microsoft Certified: Expert DevOps Engineer (AZ-400)
DevOps Engineer led everything around DevOps to run and operate modern organizations through the use of Azure technology. This Azure-certified requires Exam AZ-400: Designing and Implementing Microsoft DevOps Solutions.
It also requires the requirements: the Azure Administrator Associate certificate or the Azure Developer Associate.
Thanks to this certification, it will be possible to use SRE forms and policies, create security and compliance measures, and properly manage resources. It is also possible to define and mobilize continuous integration. In the Azure cloud, we will be able to manage the infrastructure and save comments to the cloud.
Furthermore, it is aimed at experts, i.e., coders, engineers, etc. in other words, those familiar with the use of Azure and Agile development practices.
Very complete in approach, the certification makes it possible to get a well -paid DevOps concert. The skill range it provides will drive the careers as well as the earnings of its users.
Microsoft Certified: Azure Solutions Architect Expert (AZ-305)
This Azure certification reflects that fact its users are in high places in Azure. It really takes to be strong in computation, network, storage, and security to build Azure -enabled solutions.
Two tests are required. These are the exams AZ-305: Designing Microsoft Azure Infrastructure Solutions and AZ-304: Microsoft Azure Architect Design. For two, the AZ-104 Microsoft Azure Administrator exam is a prerequisite.
It should be noted that the skills offered there are grandiose. On the one hand, one can manage Azure Active Directory, switch to Azure policy, or even have no server in Azure. On the other hand, there is also the Azure Kubernetes Service configuration.
The certification is so aimed professionals who already have strong experience with DevOps. Those who venture here must have Azure administration and development skills. They must know how to collaborate with colleagues, while mastering computers and technology. Also important is the ability to create applications, configure cloud infrastructures, and plan for continuity. Finally, a good faculty of persuasion is needed to convert anti-cloud.
Investing in brains capable of handling advanced and versatile technologies is beneficial to companies. It is a strategic decision that will yield in this digital age. Having the Azure certification: Expert in Azure Solutions Architecture (AZ-305) is therefore interesting.
Some of these examples help to understand the benefits of Azure certification. Since 29% of the global cloud market is owned by Microsoft, its contribution is significant.
To be certified and get a job to launch your career in the field, you need to decide and go deep into Azure cloud learning by combining on-the-ground experience.