The prices of 20ay ANIMATION CINEMA SUMMITS, two MAIN AWARDS were awarded to INDIGENOUS productions
–
It was yesterday the 20thay The Animated Film Summits have ended with an anticipated awards show. The strong Canadian competition of its 37 animated films proved the vitality and excellence across the country, and more specifically Aboriginal talent with two major prizes awarded to ANGAKUKSAJAUJUQ – THE SHAMAN'S APPRENTICE from inuk director Zacharias Kunuk and in MENEATH: THE HIDDEN ISLAND OF ETHICS of the director of Métis Terril Calder. The latter has been the subject of retrospective of his eight previous short films during Summits. Ito 20at edition was able to benefit from an extraordinary spring and allowed the reunion of the public within the Cinémathèque québécoise to the enjoyment of all.
CANADIAN COMPETITION
the Canadian Competition Juryresponsible for awarding five prizes, consists of Jean-Charles Mbotti Malolo (director, teacher, Émile Cohl School – France), Shira Avni (director, faculty, Concordia University), Pixie Cram (filmmaker, media artist), Olivier Morin (actor, director) and Marya Zarif | (writer, director)
GRAND PRIZE GUY-L. RATED FOR BEST ANIMATED FILM
"For its great visual, cultural and emotional richness; for animation, cinematography, design, lighting and its presentation of stunning fluidity and beauty; for its deep, subtle, bright, poignant, and lively characters; for its invitation to an absolutely wonderful graphic and sound world, the Grand Prize Guy L. Sides for Best Animated Film is given to ANGAKUKSAJAUJUQ – The Shaman's Apprentice by Zacharias Kunuk. –Shira Avni
ANGAKUKSAJAUJUQ – THE SHAMAN'S APPRENTICE by Zacharias Kunuk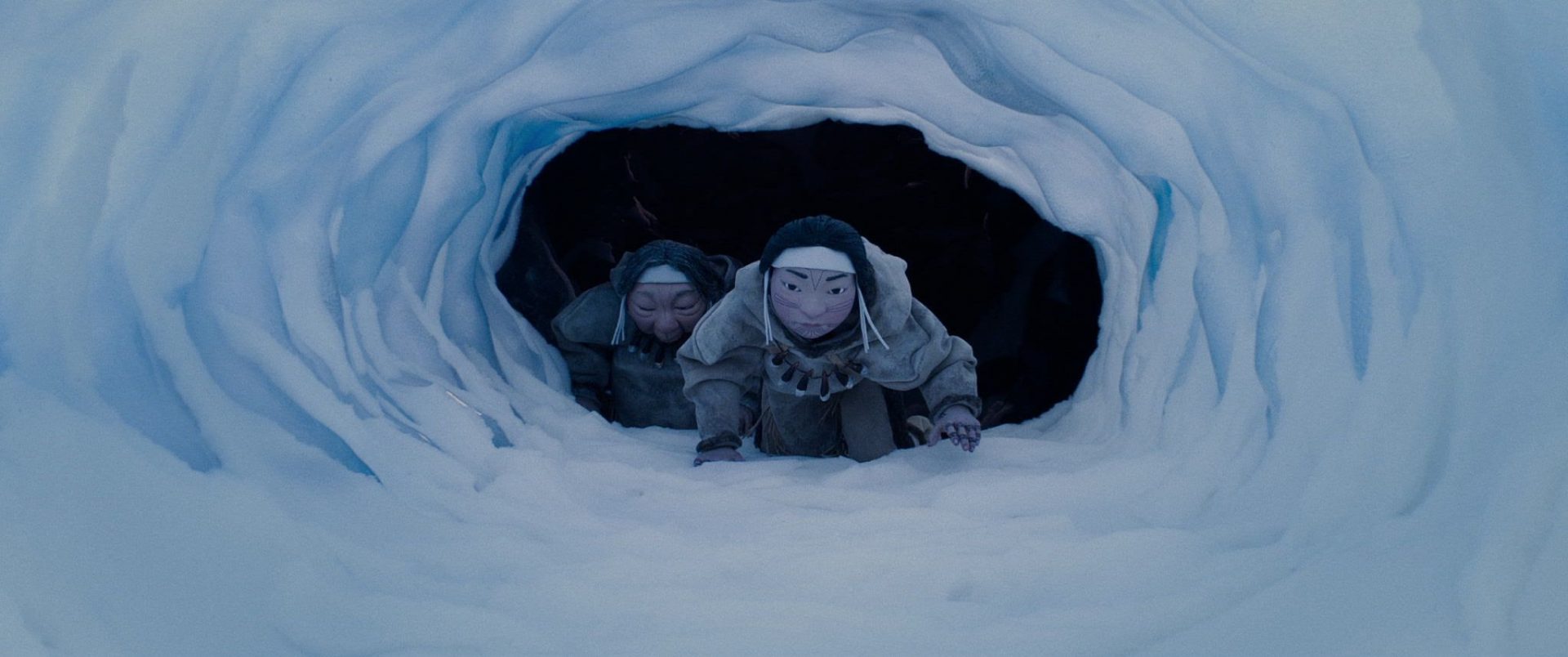 SPECIAL JURY PRIZE-NAD-UQAC SCHOOL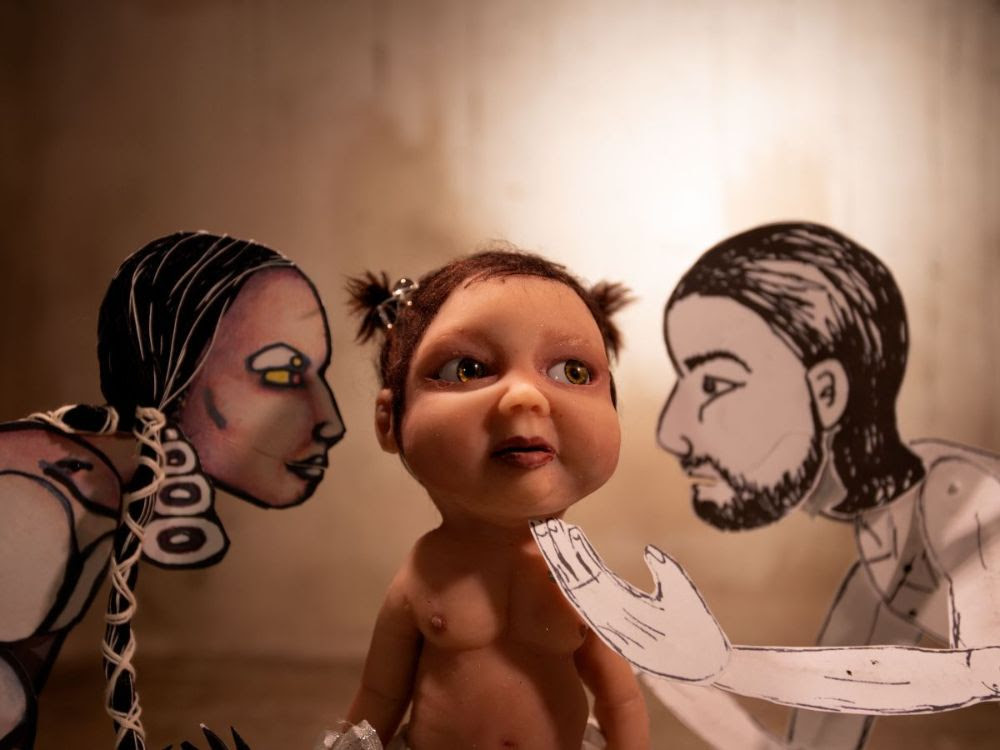 "For the honesty of the story and the courage of the director to confront us with this reality, for the graphic risk taking, the outrageous aesthetic as well as the complexity of the techniques, media and materials and finally because like we will entertain you.This child who can be ours, we award the Special Jury Prize in our hearts Meneath, The Hidden Island of Ethics by Terril Calder. » – Pixie Cram
MENEATH, THE HIDDEN ISLAND by Terril Calder
BEST CHARACTER AWARD
"For the psychedelic world he manages to see us despite being blind, For his little foreign tongue that captures our love like a fly in flight, For his intriguing presence through the toxic smoke of burning wheels, For his strange sensual sculptures that speak to us about ecology, sexual diversity, the art market as a restraining rural life, but mainly because he is in a way the mascot of this lovely, funny, poetic film, deep and irresistible delinquent "Pas de titre" by Alexandra Myotte whose prize for best character is given to Louisiane Gervais! » –Olivier Morin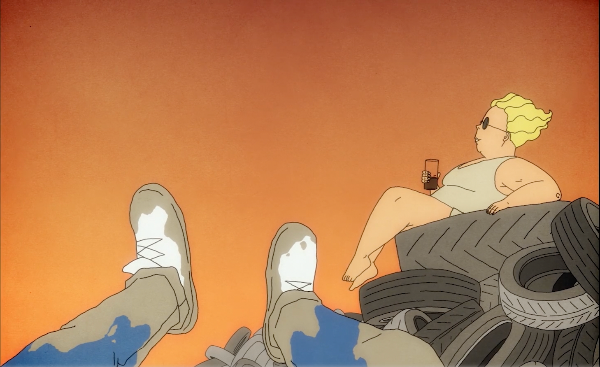 Louisiana Gervais – NO TITLE by Alexandra Myotte
BEST VIDEO CLIP AWARD
"For providing a line of quality music of a dancer performer. For its bold lyrics and its perfect balance between abstraction and figuration, we unanimously decided to award the prize for best music video in" Vert ", by Vince Hurtubise, Marcella Grimaux and Gabriel Poirier-Galarneau.-Jean-Charles Mbotti-Malolo
BERDE – SYMPHONIC HARMONIUM by Vince Hurtubise, Marcella Grimaux and Gabriel Poirier-Galarneau
AWARD FOR BEST EDUCATIONAL OR COMMISSIONED FILM
"Because it touches us and holds us by the hand; A funny, sensual, curious, shy, brave, explorer living hand, quite a character! Because it's so beautiful in sight, because you're learning there, you're getting rid of taboos without ever becoming didactic. Because it is able to deliver through a few lines of soft, playful, open eroticism, which everyone will recognize, to be called a shovel in disbelief. Always magical. » – Marya Zarif
MAGIC CARESES (MASTURBATION: THE LITTLE STORY OF A BEAUTIFUL PROHIBITION) by Lori Malépart-Traversy
AUDIENCE AWARD
This year, the public chose to vote for the short film
BLACK TRIANGLE by Marie-Noëlle Moreau Robidas
STUDENT COMPETITION
the jury in student competition is composed Ileana Dana Darie (director, teacher (NAD-UQAC School), Michael Murray (teacher, Collège de Bois-de-Boulogne) at Erwan Davisseau (teacher, UQAT Campus Montreal)
PRIZE FOR BEST STUDENT FILM
For playful and original quality aesthetics and for balanced arrangement of animation, music and editing.
SOUND LAB by Nicolas Bertrand
PITCH CONTEST
PRIZES OF 2022 PITCHES CONTEST
The jury consists of Jean-Christophe J. Lamontagne (president and founder, H264), Hugues Dufour (production delegate, CORUS) and Anne Pages (producer, Kaïbou Production). Presented in partnership with Telefilm Canada, the Caisse Desjardins de la Culture, PRIM, making a cartoon at H264.
For the clarity and coherence of its proposal, its short and complete pitch as well as the dynamism and vitality of its presentation.
MOVING ON MOVING FORWARD by Rui Ting Ji
The filmmaker won a $ 1,000 cash grant from Caisse Desjardins de la Culture, a $ 3,000 service grant to the PRIM center, a $ 1,000 cash grant from Cartoon Brew and a $ 1,000 service grant from the registration strategy for H264 festivals.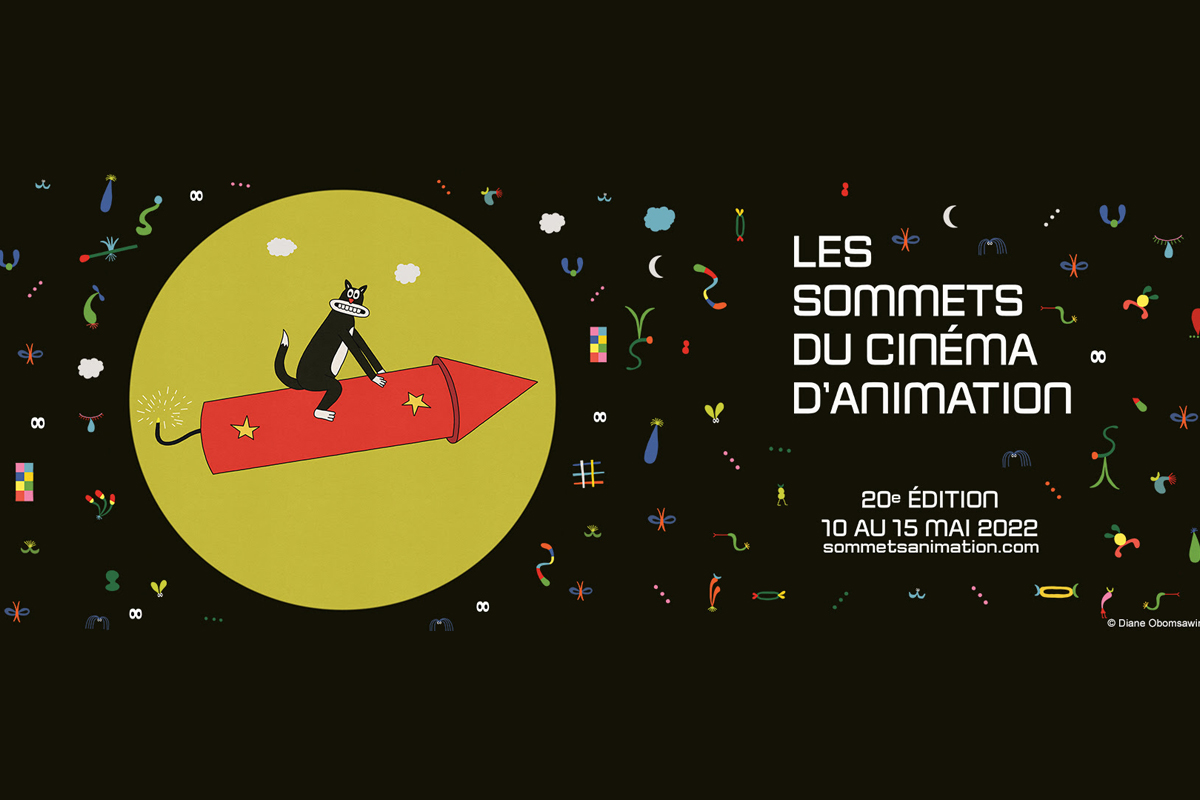 SALAMAT
Animation Film Summits would like to thank the Canada Council for the Arts, Telefilm Canada, the Montreal Arts Council, the Bureau des festivals de la Ville de Montréal, the Quebec Ministry of Culture and Communications, Le Devoir, Wild Advertising, National Film Board of Canada, La Fabrique culturelle de Télé-Québec, MaBrasserie, Consulate General of France sa Quebec, Consulate General of Switzerland, ED Films, Caisse Desjardins de la Culture, École NAD /UQAC, SWISS FILMS, The Japan Foundation, Unifrance, PRIM, H264 , Cartoon Brew, Annecy Festival, Ottawa International Animation Film Festival, Panorama-Cinéma, Montreal Stop Motion Festival, Dérapage, MediaFilm, Zone Festival and Hôtel Zéro 1 for their support.
ABOUT ANIMATION CINEMA SUMMITS
Animation Cinema Summits is a festival dedicated to animation in all its forms, from heritage to new media and current production. For five days, Montreal vibrated to the rhythm of the entertainment! Unique to Quebec, Summits celebrates an art that has historically identified Quebec and Canada around the world.
ABOUT QUEBEC CINEMATHEQUE
The Cinémathèque québécoise is Montreal's moving image museum. Its mission is to capture, document and preserve Québec's cinematographic, television and audiovisual heritage as well as international animated cinema, collect significant works of Canadian and world cinema, to ensure their development for the cultural and educational purposes.
To make sure you don't miss a thing from Sommets du cinema d'animation : #Summits2022
Facebook | Twitter | instagram | Youtube| summitsanimation.com
***