Computer security start-ups are often champions of innovation. Focus on those who look closely at cloud protection, identity and access management, security orchestration and incident response automation.
Cybersecurity start-ups often try to solve problems that are not yet prevalent. Faster than most publishers, they can innovate faster to fill gaps or emerging needs because they are not constrained by the weight of a historically installed base. The downside, of course, is that these young shoots often lack resources and maturity. However, it is a risk for a company to engage with the product or platform of a young company and it requires another type of customer/supplier relationship. The benefits, however, can be enormous if it provides a competitive advantage or reduces pressure on the company's security resources. Focus on some cybersecurity nuggets.
Security grip
As businesses increasingly use SaaS software platforms, security teams may struggle to monitor and guard against the risks they present. The Grip Security product promises to provide greater visibility to all SaaS solutions used in a company. According to the company, this helps to better enforce security policies and identify security blind spots. Grip can work independently or through a Cloud Access Security Broker (CASB). Originally from Israel, the company managed to raise $ 19 million in a first round of funding (Series A) led by Intel Capital, after an initial seed round ($ 6 million).
JupiterOne
The JupiterOne cloud-native attack management platform promises to bring more context to a range of security processes, including vulnerability management, compliance, and identity and access management (IAM). The company also says its solution will better help organizations comply with security regulations. This has been made possible by the integration capabilities of this solution to work within the existing security environment.
JupiterOne has developed a platform to identify incorrect cloud configurations and compliance gaps. (credit: JupiterOne)
Lightspin
Lightspin offers a Cloud Native Application Protection Platform (CNAPP) that the company says can identify, prioritize and organize attack paths within the cloud stack. The solution works in any cloud hosting environment, including Amazon Web Services (AWS), Azure, and Google Cloud Platform (GCP). The Lightspin solution is suitable for securing all stages of DevOps. For example, it can perform IoC and API scans during development, identify incorrect configurations and exposed secrets during production. Or provide protection against malware targeting in runtime environments. In June 2021, the start-up managed to raise $ 16 million as part of a funding round (Series A) led by Dell Technologies Capital, with the participation of Ibex Investors.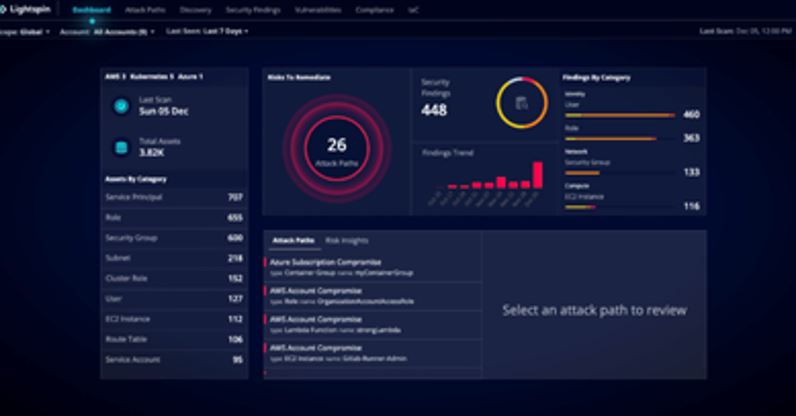 Co-founded by Vladi Sandler, its CEO, Lightspin has indicated that the total amount of funds raised since the company's creation in January 2020 reaches 20 million dollars. (credit: Lightspin).
Noetic Cyber
Noetic Cyber ​​sells what it calls a "continuous cyber asset management and control platform." The company says it provides more network visibility, better monitoring of controls and an understanding of the interactions between different elements. At the last point, this start-up solution can map the relationships between IT assets and resources to help identify security vulnerabilities. The editor also offers integration with orchestration and automation workflows. In early February 2022, the start-up strengthened its management team with the arrival of Karen Higgins (Chief Financial Officer), Mike Rogers (Chief Revenue Officer) and Charlie Howe (Vice President EMEA).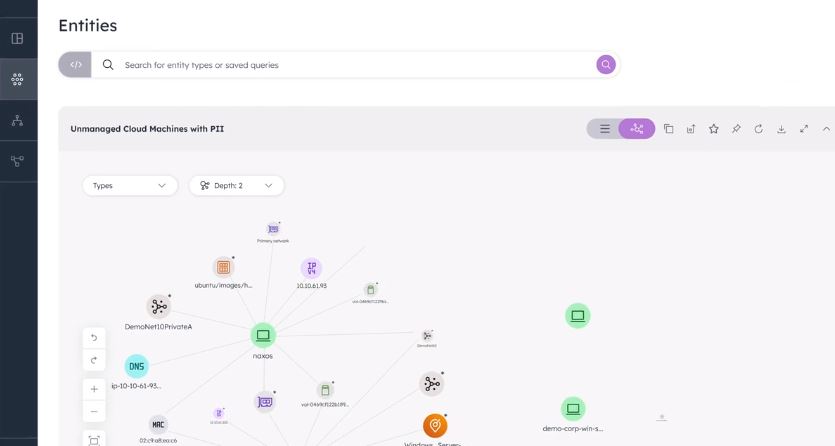 Noetic Cyber ​​successfully raised $ 20M (Series A) in July 2021 from Energy Impact Partners LP, with participation from seed round investors Ten Eleven Ventures and Glasswing Ventures. (credit: Noetic Cyber)
Polar Security
Tracking what Polar Security calls "ghost data" in the cloud can be a challenge. The company is trying to address this with its Data Security Posture Management (DSPM) solution, a concept associated with CSPM (Cloud Security Posture Management). According to Polar Security, its solution automatically maps and tracks data and cloud-native data workflows to better prevent vulnerabilities and address regulatory compliance. Once the platform has identified the data, an automatic labeling function sorts the sensitive data. The company was founded by Dov Yoran, Guy Shanny – an entrepreneur who founded a Web vulnerability research service at age 14 – and Roey Yaacovi. The Israeli startup raised $ 8.5 million in January 2022.
Revelstoke
Revelstoke offers what it says is the premier security orchestration, automation and response (SOAR) platform. The company's goal is to simplify the implementation of this type of solution. It does this by offering low-code playbooks to automate security processes, pre-built integrations based on a unified data layer. Not to mention case management through "guided surveys" and a dashboard -based user interface.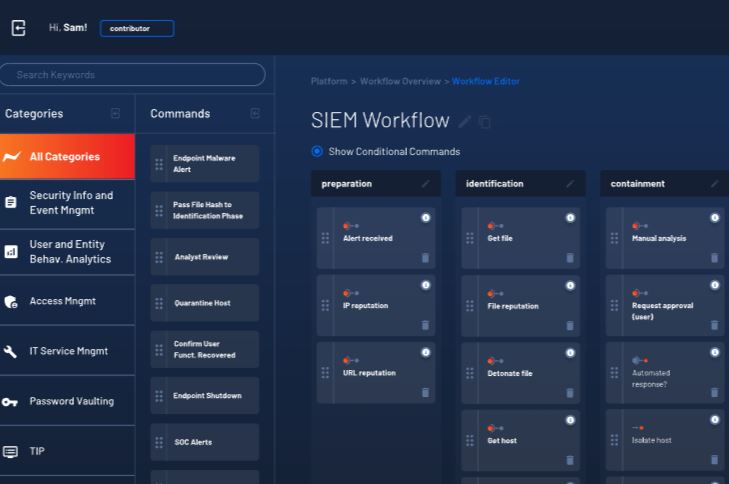 Revelstoke closed in January 2022 with a $ 13M round (Series A) from ClearSky Ventures, Crosslink Capital and Rally Ventures Management LLC. (credit: Revelstoke)