There are millions of ways to make money and one of them is to do it with Lego. The question is how to achieve this and how important the gains are.
Most kids like to play with Legos to develop their creative minds. But it's not just about children's toys. A large number of Internet users have exploited this type of entertainment to earn money with interest. Find out how.
The resale of Lego
The idea of ​​resale is based on the fact that the company Lego ends up making a game, which, in some cases, increases the demand for the latter. Its value can increase significantly depending on the popularity of the withdrawn game.
Reselling this Lego may seem simple at first glance, but there are different methods, different aspects and different elements to be considered. Here are some examples.
Find out what will be sold
To earn money, it is not enough to buy any set or piece of Lego. You need to research find out current launches and prices a few Lego sets. In fact, some sets cost more than others and their price continues to rise over time. This is the case, for example, of the Millennium Falcon, Lego Market Street and the Imperial Star Destroyer. These sets can be purchased for a lower or reasonable price and then resold at a larger amount.
Resale of unopened boxes
New or unopened sets are sold at very high prices. Lego collectors pay dearly for a set of mint condition. In fact, it's even better buy them while they still have stock. This way it is possible to get them at a cheaper price and earn more money when reselling.
Buy parts in bulk to rearrange them into a complete set
Another way to make money with Lego is tobuy incomplete game pieces and rearrange them. It is possible to rearrange them by color or, incidentally, find the missing pieces to arrange a complete game. Full sets earn more than wholesale. But it depends on buying skills, luck, effort and time.
It is possible to find many buyers on e-commerce sites. Although unopened lots sell more than used or remodeled lots, they offer a good return on investment for the time and effort spent on the reorganization.
Sell ​​numbers separately
Another way to earn extra money is to sell the figurines separately. Their the value will be higher if they are sold that way. However, the lead time and sale price depend on the popularity of the figure. Characters from series like Star Wars, Harry Potter, Avengers and more can get a good price.
Lego Ideas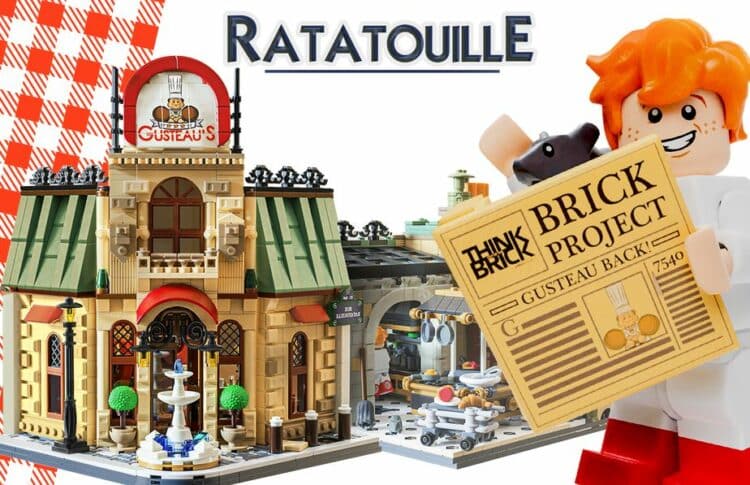 Lego making enthusiasts are welcome to the Lego ideas website. They can do it submit new designs and ideas for new Lego games and get paid for it. The only thing to do is build an idea, either with physical bricks or using a virtual building tool. After construction, just post a photo or file containing the design on the Lego Ideas site.
Before being paid, the project must be approved by Lego and authenticated by 10,000 users. If all these conditions are met, the design will be made by Lego and 1% of the net sales of each item sold will be donated to the creator. Although this percentage may seem insignificant at first glance, if it is very popular, potential buyers will be numerous, which will increase sales.
Become a Lego builder
To earn money, it is possible to become a Lego builder if you have one great skill and great willpower for Legos. Although, getting a decent amount of money into making Legos takes time and effort. There are different levels of Lego builders, namely:
apprentice builder
Apprentice builders are builders who are just starting out. Their job was to spend a lot of time gluing individual Lego pieces together, maintaining exhibits in packs, and organizing events.
senior builder
Like an apprentice builder, a senior builder performs the same roles, but with additional responsibilities: he assists in overseeing pack procedures and assists the master builder.
The master builder
This title is only given to some very good and experienced Lego builders. There are only 40 master builders in the world, in all Lego parks and event centers. His job is to design new leg exhibits and build and install them.
Blog about Lego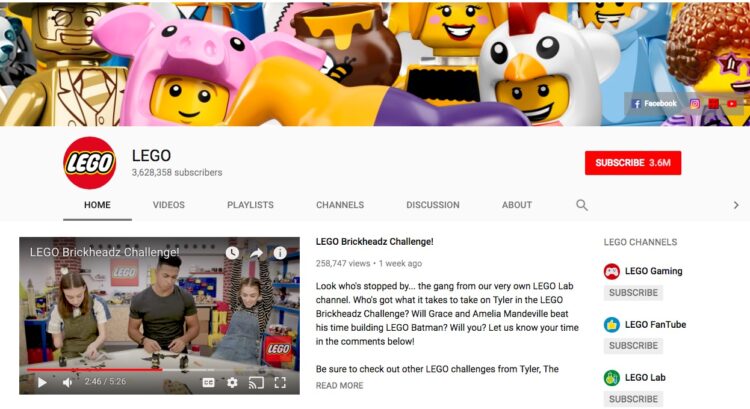 Here's another way to make money while sharing your collection with the world. In fact, it is enough publish an article about the latest addition to the Lego collection. Also, it allows you to talk about your favorite Lego with your avid colleagues. Blogs also provide access to other people's collections. If a piece is missing from a set you own, one of your fans can get it for you at a reasonable price.
Blogs also let you rmake sales. If it becomes popular, selling Lego goods and games will be easier. In conclusion, there are many ways to earn using Legacies.