Continuous change and the transition to a greener economy are now essential to ensure a more sustainable future, two trends in which a full dynamic breeding ground of small and medium sized enterprises (SMEs) is contributes significantly.
By Chris Foster, Fund Manager, and Sarah Nottle, Investment Associate, members of the Sustainable Investing team
We believe that helping SMEs unlock their full potential is both an important engine of structural growth and the anchor of a sustainable economy. They represent 99% of all American businesses and make up 44% of the nation's GDP and two-thirds of net job creation (according to the U.S. Small Business Administration).
The definition of an SME depends on the region concerned: in the United States it is considered to have a maximum of 500 employees, but less than 250 in the European Union. But whatever the definition, our investment theme is to identify companies with products and services that will open the door to success and growth for them. Even many high-growth companies have already been started by individual entrepreneurs, and historically there have been many barriers to generating new ideas, as SMEs require investment, talent and expertise to reach an adequate size and compete with good incumbents.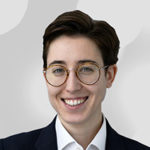 A sign of the recent wave of corporate growth in the United States, the year 2021 has seen a record number of IPOs in 20 years and the number has more than doubled over 2020, the total of which has already doubled in 2019.
Recent OECD work demonstrates the benefits of having strong SMEs in an economy. For example, new and small businesses are often the source of radical changes that are essential for economic growth, as they can work outside of dominant models, take advantage of technological or commercial opportunities that have been neglected by the more stable. players, or monetizing knowledge that may remain untapped in universities and research organizations ". Their strength lies in their agility and their ability to quickly adopt new technologies or establish themselves in niches that are not accessible by large companies.
Supporting the development of SMEs also strengthens the stability and diversity of an economy, which is particularly important for countries rich in natural resources and highly dependent on raw materials. And we see that these companies are contributing to the following four Sustainable Development Goals:
Promote inclusive and sustainable economic growth
Assurance of work and decent work for all
Promote sustainable industrialization and encourage change
Reduce income inequality
SMEs contribute to a more inclusive form of growth that reduces inequalities between regions and demographics and offers the possibility to develop workers 'skills. They are also seen as a powerful vehicle for inclusion and poverty reduction as they contribute both to economic growth and to social goals, such as improving the quality of jobs for low-skilled workers. or marginalized groups.
Opportunities for SME partners
Some of the traditional barriers to small business growth have disappeared in recent years thanks to the advancement of technology and the rise of the Internet, but more targeted support is needed to remove the remaining barriers. The pursuit of dematerialization and technological innovation, for example, should allow more dynamic companies to achieve broad-based growth without mobilizing excessive capital and at lower cost. For example, they can use an online market platform, which lowers barriers to entry. SMEs will also use digital channels to find skills and new talent, through better mobilization of human resources and increased knowledge sharing.
Where are the SME partners in the market? Although the environment has improved for these companies, problems remain: the high cost of tax compliance, limited access to the credit market and training opportunities, and even dematerialization barriers. At this last point, the gap between current operators and SMEs is likely to close in terms of web presence or connectivity. However, it is broader into more specialized and potentially promising areas for companies, such as dematerialized computing (cloud computing), big data or enterprise resource planning software.
In the particular case of cloud computing, innovation can bring real benefits to SMEs, but the knowledge required and the costs involved are prohibitive. This technology makes it possible to provide and use computing infrastructures (servers, storage, databases and analysis) directly over the Internet instead of using expensive physical installations. By adopting it, SMBs can free themselves from the costs of maintaining expensive hardware or software and benefit from big data without huge investments in technology or manpower. Choosing cloud computing also means significantly reducing energy consumption and carbon emissions.
Another important component is tax compliance, which varies by region and has high fixed costs. Here again, the lack of knowledge and resources in this area can severely penalize small businesses, and any company that is able to offer them support in this area plays an important role. In our funds, we hold, for example, the stock of the American company Intuit, which offers freelancers and small businesses financial management, compliance and tax products.
Many companies coming out of our funds offer a variety of expertise to SMEs, particularly the British companies Softcat and Learning Technologies Group (LGT). Softcat is the leading value-added reseller of IT software and hardware in the UK, serving the fragmented SME market, while LTG, under the theme of Educational Service Provision, offers a range of brands of software and content related to e-learning, compliance, training and human resources.
Because the dynamism of SMEs is essential to good economic health and a more sustainable future, we believe that the companies that helped create this growth should continue to thrive and provide us with many investment opportunities.
Show article disclaimer

---
This document is issued by Liontrust International (Luxembourg) SA, a public limited company of Luxembourg incorporated on October 14, 2019, authorized and regulated as a management company in Luxembourg by the Commission de Surveillance du Secteur Financier ("CSSF") which has its registered office at 18, Val Sainte Croix, L-1370 Luxembourg, Grand Duchy of Luxembourg and is registered in the Luxembourg Trade and Companies Register under number B.238295. Information for Swiss investors. This is a promotional document. Note: This is commercial information. Investments in mutual funds are subject to market risks. Past performance does not guarantee future performance. In particular, performance that refers to a period of less than twelve months is not a reliable indicator of future performance due to the short comparison period. Issue and redemption fees are not included in performance counts. The funds reside in Ireland. For interested parties, the Articles of Association, the Prospectus, the Key Investor Information Document as well as the Annual Reports and, where applicable, the Semi-Annual Reports may be obtained free of charge from the Representative and the Paying Agent in Switzerland: RBC Investor Services Bank SA, Esch-sur-Alzette, Zurich branch, Bleicherweg 7, CH-8027 Zurich. This document shall not be construed as investment advice in any product or security mentioned, an offer to buy or sell units or portions of the funds mentioned, or a solicitation to purchase securities in any company or investment product. . Sample values ​​are provided for general information only, to reflect our investment philosophy. The investment highlighted is associated with the units of a fund, and not directly with the underlying assets. This document contains information and reviews that are believed to be accurate at the time of publication, but are subject to change without notice. Although the contents of this document have been compiled with care, Liontrust makes no explicit or implied warranty regarding its accuracy or completeness, including regarding external sources (which may be used) which has not yet been verified. It may not be reproduced, transmitted, reproduced, disclosed or distributed in any form, by facsimile, electronic mail, orally or otherwise, in whole or in part, without the express written permission of Liontrust.
---