Capitol Records, which was the first label on the West Coast of the United States to be created in 1942, now belongs to the Universal Music Group (world number 1 in music) since EMI's acquisition in 2011.
The label has gone through fashions and eras, from the Beatles and Franck Sinatra to Sam Smith, Katy Perry or rapper Lil Baby (+ big seller in the US in 2020 before Taylor Swift). The French subsidiary should not be outdone and is now positioned as the largest generalist label with a catalog of artists as heterogenous as it is attractive.
In the direction of Alexandre Kirchhoff, 42, this son of a businessman grew up in the suburbs of Paris until he was 19 years old. He left for Los Angeles to finish his studies by working in the international department of Interscope Records (Eminem, Dre, Marilyn Manson …) then founded 15 years later the hard rap label Millennium at Universal Music France where he developed the careers of rappers. who became youth icons like Gradur, Niska or Vald. As much as being discreet in the media and in his life as a father, the gastronomy and adrenaline sports enthusiast is obsessed with the hits of urban music he makes or co-produces with his many partners.
After 22 years of career at Universal, the Capitol label, which he has run for almost 6 years, has become #1 in market share on the largest Spotify rap streaming playlist as well as on Skyrock (1st Hip Hop radio in Europe). This young leader became the most influential personality in French rap at the beginning of 2022 (via the BooskaP site ranking) between a Victoire de la Musique in the same year with pop singer Barbara Pravi (feminine revelation) and his 5 prizes awarded at the last NRJ Music Awards thanks to more famous achievements: DJ Snake, Dadju, Vitaa & Slimane.
What is the principle and how does the CAPITOL label work?
Alexander Kirchhoff: My label belongs to the Universal Music France group led by Olivier Nusse, its President, whom I have worked with since I started the company. The Capitol is a music label WHO belongs to its French artists, Florent Pagny, Slimane or DJ Snake but a large part of his income comes from urban music with artists like Booba, Niska, Koba La D or Dadju …
Consumption occurs through CD selling, streaming, direct selling to fans (D2C), NFT, branding and live. The label also hosts independent hip hop producer labels. I always favor smaller, more flexible teams with a strong cultural mix that is symbolized by our employees or partners. For me, I represent the label culture with the values ​​of work, passion and righteousness. Every artist, every producer or manager should find someone talking to us who has the same codes and speaks "the same language." The main audience of our artists is young people aged 13 to 25, but we have diversified in recent months into popular artists who attract a wider audience. at older.
How was the idea for this structure formed?
Jobs related to the music industry have emerged in tandem with technology. Today, a retired music lover will see the rise of vinyl, the advent of CDs and then the CD crisis, the Internet revolution at piracy until the emergence of streaming platforms where most of the revenue is now made through subscriptions. It is important that labels, at the heart of the reactor of these professions, adapt to the method of consumption and method of manufacture. I started at the Capitol at the beginning of the streaming era at of the new golden age of French rap.
I have always wanted to focus on music that appeals to young people and therefore to this day, in the city. I got closer to the biggest independent producer with whom we created entities: with Anne Cibron, manager of Booba, Oumardino co-founder of Def Jam France, Tefa & Sofiane (rapper, actor, comedian) then Julien Kertudo (founder of independent Musicast label signed with Jul and PNL). No one crosses paths, cultures are different and the style of music is unique to everyone. After producing a solid catalog, the partnership was naturally created with Indifference Prod which represents for me the excellence of popular music.We finish with them the work on the Vitaa & Slimane project and we accompany them to the careers of artists like Slimane, Amel Bent or Dadju. It is important that the structure changes over time. I like youth and new trends. This is how the label feels closer to our artists 'viewers.
---

Alexander Kirchhoff: The label generated nearly 10 billion listen/streams for all artists last year in addition to synchro revenues, brand partnerships, CD or NFT sales

---
What are your short term goals?
We are the rallying point between artists, platforms and fans. My main goal is to keep going, thanks to my teams at at Universal Music France to attract the talents I want to work with. Those I believe in and that, listening to their music, continue to "give me goosebumps". For sTo do this, it is our duty to prove that always and at all times we will need women and men to continue to support the greatest careers of artists.
The world's biggest star continues to work with labels and disintermediation cannot precede the creative professions. We are friends, allies, coaches, business partners, artistic advisors of our artists. Success also depends on the quality of an actor's human relationship with those around him.. To create value and make hits, the artist must work calmly to be able to concentrate on his texts and his production while having confidence in his entourage and in his label that, under his control, is working. marketing and promotional strategies in his projects. We must make hits, more hits and accompany the artists who want it and who are capable of it on the road to success.
What is the business model?
More than 90% of Capitol France's revenue comes from French production. More than 50% of the revenue comes from exploiting our catalog that worked and signed less than 8 years ago. Our typology of signatures primarily generates revenue from paid streaming (via subscription). The biggest hit we've ever had (Networks to Niska, Used to of Dosseh, Mwaka Moon by Kallash & Damso, DKR of Booba, Don't come back de Gradur) continues to be listened to millions of times each year.
In recent weeks, See you by Disiz Damso o Filtered by Timal Gazo both #1 at the top stay on top of the charts. The label generated nearly 10 billion listen/streams for all artists last year, in addition to synchro revenues, brand partnerships, sales of CDs or NFTs. This editorial line is in line with the current state of the music market in France where rap and urban music represent 61% of the top200 streaming. Streaming platforms remain prescribers of music discoveries for 94% of 16/24 year olds (source of SNEP annual report)
What relationship do you have with media / new business partners?
We benefit from commercial agreements between the main company and a variety of digital players: platforms like Spotify Deezer or Apple but also new entrants like Twitch of TiKTok. I speak directly to the radio directors who play an important role in building a hit today. Radio success does not necessarily coincide with stream success and the salary channel is different, but these methods are complementary. My actions are carried out in conjunction with the actions of the press officers and the promotion team. I perform the same way on platforms with the transversal teams at Universal where we collaborate. Weekly results confirm that this method of operation is the right one.
---

THE + FORBES: Showbusiness stars making the most money in 2022

---
How does the Capitol position itself in the new trend and trends in music?
I defined trend as a form of consumption. As a leader, we should be the first label to support talent in the French market, as we did last summer with Tik Tok hits from MHD, Marwa Loud, Bolemvn or 1pliké, currently #1 in the top 50 France for 7 weeks. We also collaborated on twitch over a year ago on artist Dinos 'penultimate project.
Regarding musical trends, it is the responsibility of labels to highlight, thanks to various media vehicles, new musical genres in fashion. The right label should have the best artists in every genre : he should first contact them with the right producer-composer if necessary. In an ultra-competitive bubble market, we strive to be the best. Value creation and our economy depend on it: signing those who believe in it and proving that we are the perfect partner. Being first in new genres by coming to negotiations before others is also one of the keys.
What is the future of rap in France and streaming in general?
Within the same genre, variations and flows see their lifespan varying according to styles. Hip Hop music in the broadest sense will, I think, continue for many years to come. Young people of the next generation will not stop listening to rap or urban pop tomorrow, this style will change as happened in rock or electro: look for example in HyperPop at the moment Japan or the influence of 2step & Jersey drill in France . But in our country, hard rap is slowly melting away, certainly fading more as the profile of consumer streams ages and expands geographically (exponential growth in Lyon for example).
With the wider diversity of music in the broadest sense, there are also more melodies, more text and new generations of artists emerging thanks to Twitter or the return of Soundcloud. Development in Africa can also influence music as happened in South Africa or Nigeria: I worked at my start on Fela Kuti's 46 albums (co-managed at the time by a Frenchman) then I saw the Afrotrap phenomenon grow 40 years later thanks to my friend and great artist MHD; another example is the influence of Wizkid and Burna Boy recently. In any case, streaming works admirably, and the streaming subscription penetration rate proves more than encouraging a growth margin for the global industry. Not to mention the exponential growth in physical media sales to super-fans (D2C) at the lightning return of vinyl.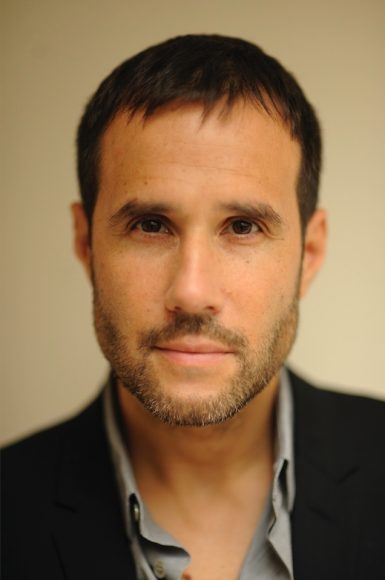 Elected French rap's most influential personality in 2022 : https://www.booska-p.com/personality/alexandre-kirchhoff/
<<< To read as well : Tesla hits record revenue | L'Oréal invests in the circular economy The IMF is worried about our reliance on Russian gas >>>