News on the game Moon Knight, Avengers, Blade Runner: the comic will be released to be screened in April 2022
Everything continues to roll for the best for the world of comics: every month, we are showered with new releases to eat or re -issues to discover, to expand everyone's culture. The next few weeks of April 2022 are no exception to the rule and you will probably find your happiness there.
Blade Runner – Volume 02
If you're a fan of the Blade Runner universe, you've no doubt seen the arrival of the comic strip, the first volume of which was released recently. So you'll be pleased to know that its sequel, Volume 02, will soon hit stores on April 6: we follow the adventures of Detective Ash in his quest to find and eliminate the leader of a fearsome sect. , determined to destroy the city. All the elements of the legend are there, starting with a superb cyberpunk universe that will speak to more than one person, laid out by designer Andres Gunaldo, who has already produced the comics Blade Runner 2019, Captain America or Justice League . On the script side, Mike Johnson (Blade Runner 2019, Superman) and Michael Green (Blade Runner 2019, Superman & Batman) are in the game.
Pre-order Blade Runner-Volume 02 on Fnac
---
Ultraman, The Origins – Volume 01
Ultraman is not the most popular superhero and yet he is not new since his first appearance began in 1966, in a Japanese television series! The character's popularity has recently spread significantly thanks to Netflix, which allowed the first season (unpublished) on its platform in 2019. The perfect opportunity for the guy to have his own comics, with a big advantage: part this of the Marvel universe. Thus, the story recounts the first adventures of this hero who came out of space, defending Earth from the massive Kaijus and collaborating with the Scientific Patrol, which tracks down anomalies. If the pitch reminds you of Godzilla, there's nothing abnormal because Ultraman was originally designed by Eiji Tsuburaya, the co-creator of the giant lizard. In other words, if you want to know more about this topic that is likely to be discussed in the future, therefore we redirect you to this first volume, which focuses on its origins.
Pre-order Ultraman, Les Origines at Fnac
---
All – Volume 1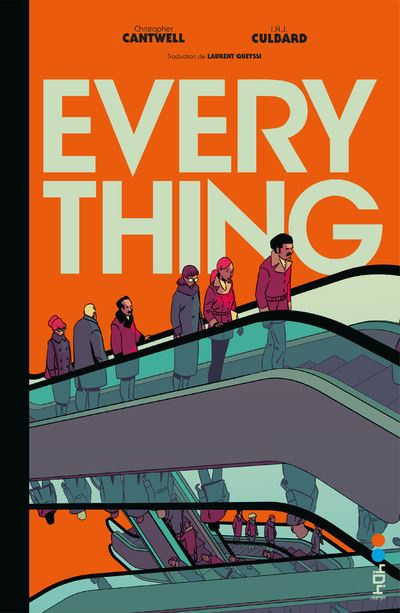 Here is a new comic that we sincerely recommend to you. Everything is a brand new beautiful graphic novel, and famously popular with the expert press as an incredible mix of Twin Peaks and Leftovers, borrowing as much from the Fourth Dimension as from David Lynch's very particular style. A cocktail you've always wanted to make and offers a unique scenery: in 80's Michigan, a new shopping center called Everything is popping up. A little extra of it? Its shelves are full of the most dreamy, fantasy and rare things on the planet. But getting them has a price and Everything can afford to take in exchange for mental health, even outright the life of the most greedy. A very good review of the career for happiness, its first volume, 264 pages, is about to be dazzling.
Pre-order All-Volume 1 on Fnac
---
Avengers Vs. X -Men -: Fear of Self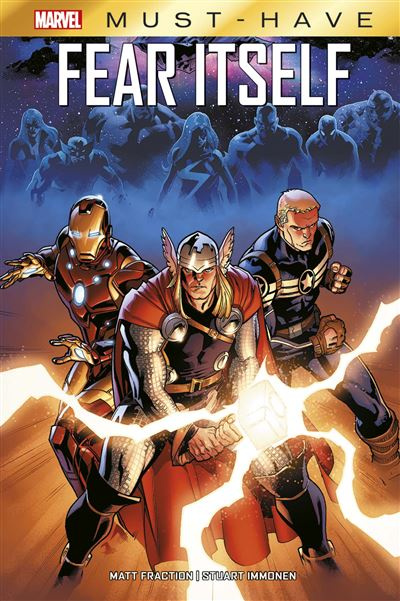 Often, Marvel indulges in re -releases that are included in a "Must Have" collection, whose covers are an easily recognizable gold band. The goal is simple because it's just a question of re -suggesting the most cult comics and arc in comic book house history: it's also and above all a very good way to re -create its culture in central comics! Fear Itself therefore responds to this request and says the dramatic rise of Sin, daughter of the Red Skull, who manages to seize a mystical hammer "fell from the sky". He became a global threat, aided by his eight Worthy, heroes and criminals who became his servants. It will dramatically take Captain America, Thor, Iron Man and other Avengers to cross paths with some X-Men. A pretty big fight as much as we want them to.
Pre-ordered Avengers vs X-Men-Fear Itself on Fnac
---
The Paybacks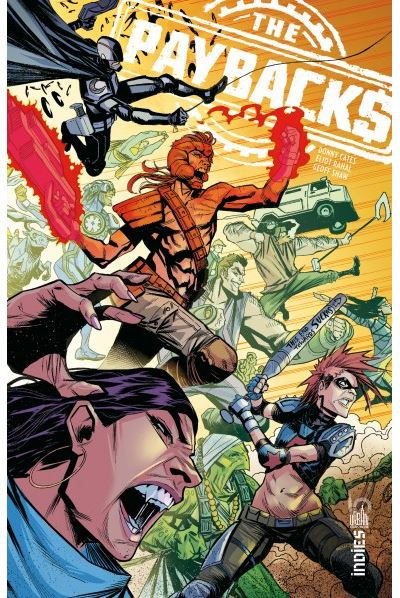 Again, here's a comic that has a truly original bias and strongly arouses curiosity. In The Paybacks, superheroes thrive in a deeply capitalist world: in other words, they must also take out bank loans to finance their raises, strengthen their superpowers and upgrade their equipment. computer. however, a massive debt was created and the economy was in turmoil, forcing many people to appeal to the Unpaid, the former heroes who are now drifting and responsible for recovering money from all the bad payers. 216 pages written by Donny Cates, a regular at Marvel, and illustrated by Geoff Shaw, who has already designed comics on Thanos or Guardians of the Galaxy. Paybacks is definitely a breath of fresh air among the comics genre!
Pre-order The Paybacks at Fnac
---
King-Size Conan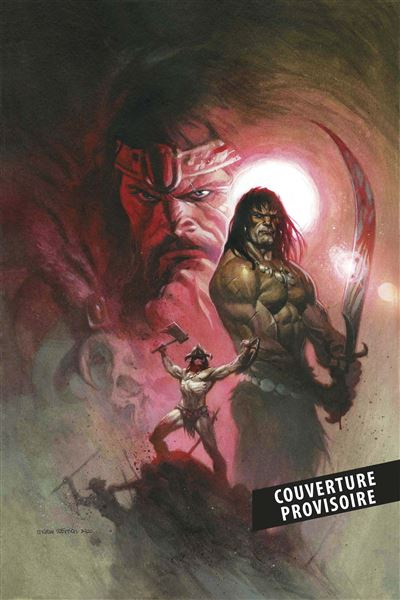 Conan is an ultra-cult character who has been widely publicized since his first appearance a few decades ago. He also deserves his share of comics, like this "King-Size Conan" arc that serves as the prequel to his first adventures in Marvel comics: revenge, mercenary contracts and initiatory journeys are in the program for several hundred pages. it, drawn by well-known authors and designers from the Maison des Idées. There are many new stories including one that comes directly from the imagination of Kevin Eastman, who then signed his entry into Marvel and is none other than the creator of Ninja Turtles. Similarly, another Conan story is from Steven S. DeKnight, the showrunner of the great Daredevil series on Netflix. (which we can't highly recommend). Rather than captivating, isn't it?
Pre-order King-Size Conan on Fnac
---
Star Wars – The Howling Citadel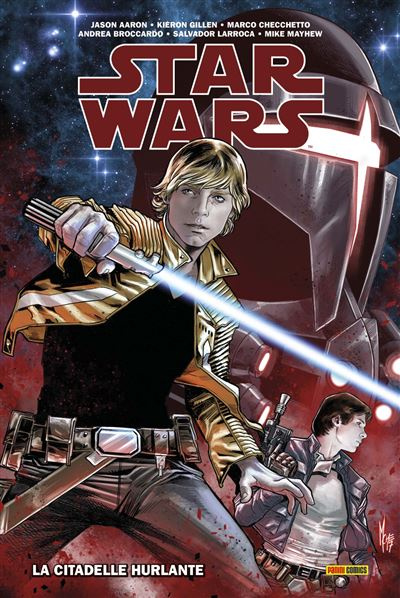 There are countless versions of Star Wars in comics, which continue to evolve over time. It's hard to complain about it because it's a very good way to deepen a fascinating universe even if it's overwhelming, and to satisfy thousands of fans eager for new adventures. Here, Howling Citadel invites readers to follow an unprecedented adventure, located between the episodes A New Hope and The Empire Strikes Back. Luke Skywalker (who no longer needs further introduction) finds himself associated despite himself with Doctor Aphra, a rebel archaeologist, and together they will try to recover a valuable treasure buried in the Howling Citadel. The problem is that it is strictly guarded by the Queen of the Citadel, who does not want to let it go: a beautiful and very entertaining journey.
Pre-order Star Wars-The Screaming Fortress in Fnac
---
The Witcher – Volume 01: A grain of truth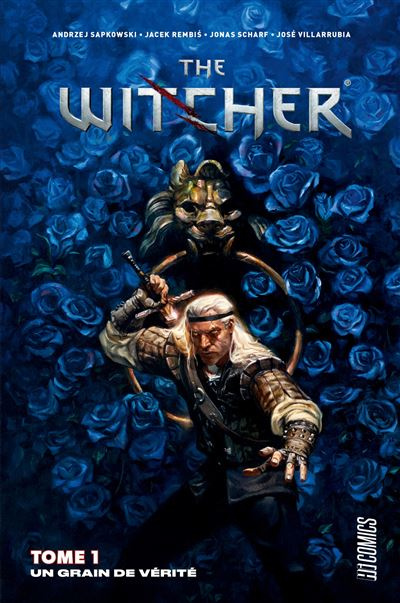 With the announcement of a new video game saga The Witcher and the release of season 2 on Netflix in December, the popular franchise is seriously on the rise. Suffice it to say that this first volume came at the right time for all license fans: not surprisingly, we follow the adventures of Geralt de Riv, who is determined to exterminate all the monsters of the Continent. More precisely, something is said about his arrival at the castle of Nivellen, a monstrous creature but with a fully civilized temperament. A story reminiscent of Beauty and the Beast, here edited by Jacek Rembis and Jonas Scharf (Avengers, Power Rangers, Bone Parish). It's hard to spit out The Witcher comics, because the series is expert.
Pre-ordered The Witcher-Volume 01 on Fnac
---
Moon Knight – The Bottom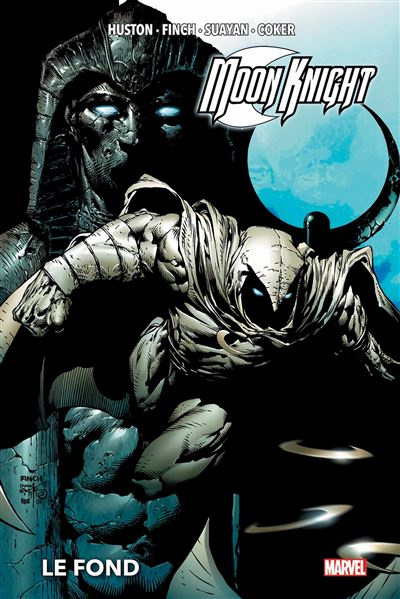 A timely re-issue: this month the Moon Knight series will be released on Disney Plus, the character played by Oscar Isaac. On a priori, the project is quite fascinating and that is why the arrival of this comic, which brings together three of the most symbolic superhero stories ever published in the past, is relevant. As a reminder, Moon Knight has long been considered Marvel's Bruce Wayne, with the difference that our billionaire is given magical powers directly by Khonshu, the Moon God. Opposite him, his sworn enemy, Bushman, in dark stories where the violence and ruthless gods of Egypt mix. In other words, we recommend it if you want to see what this character has in the stomach.
Pre -Order Moon Knight – The Below
---
This page contains affiliate links to some products that JV has selected for you. Every purchase you make by clicking on one of these links will not cost you more, but the e-merchant will pay us a commission.
Learn more.