Located in Normandy, the Futur Composé group is developing the Dokki Cloud Learning platform, a new generation training solution that incorporates innovative technology at the service of best teaching practices. After 2 years of R&D and the first deployments in France, the Futur Composé group now wants to offer foreign companies and groups this innovative solution, as explained to us in this interview by Willy Leloutre-Got , Group president.
In a few words, can you introduce us to the Dokki Cloud Learning platform?
Dokki combines both EdTech products and services, focused on ongoing training of employees and new recruits. The platform has been the subject of a major development program within the Futur Composé group, which itself specializes in training and digital innovation.
Through Dokki, the goal is to offer a reference Cloud Learning platform for industries and large companies. We conducted the first fundraiser in 2019 then a second in 2021 to accelerate the progress of this change.
Today, we are able to deploy our Cloud Learning platform on a national scale, supported by a specialized design service for training in business skills, and transversal skills; with primary targets of ETI and large companies. Our desire is to accelerate our growth by springboard for export.
What exactly are the reasons driving you to export today?
For now, a few elements encourage us to do so. Multiplying business opportunities in the first place, but it also needs to be in the competitive game.
In fact, more than 50% of start-ups from the EdTech field are opening up to export. This is what drives us to grow our business around the world to remain a top player, without limiting ourselves to our historic catchment area.
The EdTech sector is also extremely dense: there are at least 500 start-ups in this field, including 80 new ones that emerged last year. So there is a desire on our part to look for other markets, which are not necessarily easily accessible, but where we have less competition and more ambition.
Finally, in the market, many unicorns attract talent to their teams, which is likely to put us in difficulty when it comes to recruiting to grow our business. Therefore, there is an important issue around the influence and brand image of our company. Exports should allow us to showcase our potential to attract new employees, while maximizing the ambition of our current teams.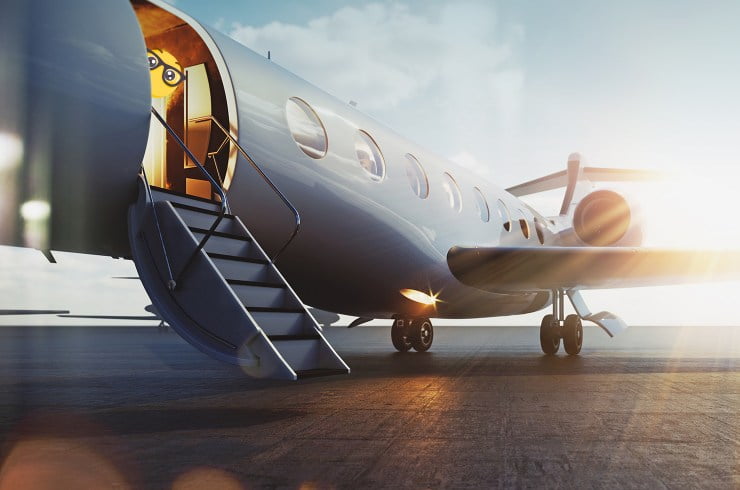 With the desire to export yourself abroad, where would you like to experience Dokki?
Our wish is to think outside the box and experiment with our solution in Northern Europe, as well as in English-speaking and French-speaking Africa.
This should allow us to develop our knowledge of exporting, through certain techniques such as direct selling at international fairs. We are also fortunate to count on our investor, the College of Paris, who already has an international footprint, allowing us to facilitate our access to exports.
So what's the next major export event for your group?
To carry out this activity, we are supported by our partners Business France and Team France Export, where we prepare several meetings with leaders from Northern Europe and Africa. At the same time, we have the honor to take part in the eLearning Africa 2022 fair to be held in Rwanda in May.
Dokki will also be showcased at the Web Summit, which is the largest technology fair in the world, where we are incorporating the Beta Start-up program. Participation in this event, to be held in Lisbon next November, is a source of great pride for our company, especially when we know that only 10% of applications are accepted!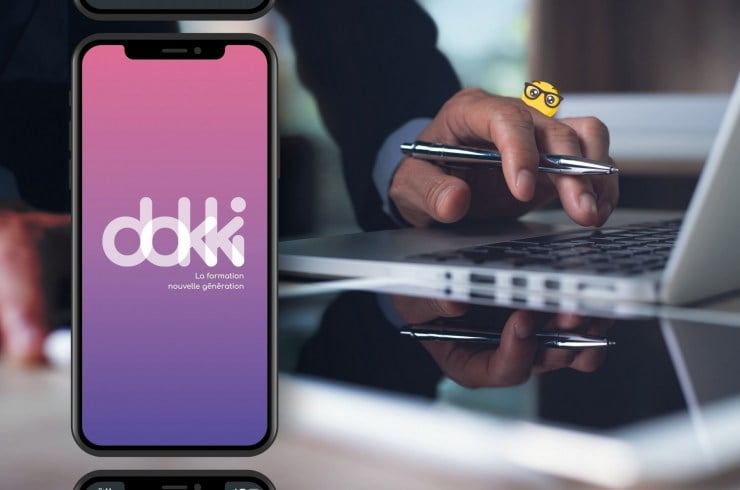 Dokki also does impactful projects. What is it really?
Our ambition is to make Dokki an internationally recognized EdTech professional training platform, not forgetting our original values ​​that combine economic development and social impact.
At this point, our company is acting concretely; we received in particular the Parity and Digital Equity award from EdTech trophies Vocational Training echoes an impactful project that aims to make Dokki the platform for empowering women around the world.
For this project, we benefit from the support of Nicole Ameline who is a former representative and minister in charge of women's rights; now vice-president at the UN, which oversees the fight against discrimination against women.
You will meet a new partner to meet future challenges. Can you tell us more?
We are pleased to welcome a brand new partner: Caisse d'Épargne Normandie, through the "CEN Innovation" fund, which has just entered our capital to help us grow our business.
Today, our organization-supported by many investors such as Banque des Territoires, CEN Innovation, ETI Sofimari, the IRFA group and the Collège de Paris-offers a concrete response to the France 2030 plan launched by the French government. French will support key sectors in digital, economic and environmental transitions.
In Europe, United States, Africa: around the world, the Digital learning market is thriving, especially with the many technical advantages offered by this new training system, during the health crisis. In France, according to a study, 89% of respondents said they would like to access training with more remote content, or at least more Blended Learning.
To meet this growing demand, Dokki wants to democratize its Cloud Learning training offers to as many people as possible, in France and around the world.