ICON | A leader in the struggles for human rights, be it feminist, ecological or geopolitical, the American Jane Fonda has been a model for many generations. Arrests, sit-ins, fiery speeches, the planetary star, the eternal muse of L'Oréal Paris, speaks loud and clear, without denying himself. For Forbes, he speaks exclusively on this symbolic day of March 8th.
---
Another March 8 which will be the question of examining the many inequalities between men and women around the world, including countries with deep-rooted democracies. You are certainly one of the most legitimate voices to speak about feminism and human rights. So what are the hard decisions that need to be made – as a priority – for a more egalitarian society?
Jane Fonda : First, feminism and human rights are one. The United Nations clearly indicated this 70 years ago and reaffirmed it by Hillary Rodham Clinton in 1995. As for our list of actions to be taken, let us remember that sexist and racist issues, for example, are imminent. associated, so priority is everything. Like starting by protecting our planet from climate change, because it's just our spaceship. It is not surprising that women have been leaders in all environmental movements in the past and present centuries. This naturally involves enacting and enforcing as law everywhere our fundamental rights to liberty and reproductive health, closely followed by the rights to education, employment, equal pay, mobility, civil rights and above all protection. against violence – in the family, at work, or during war.
Author Racha Belmehdi wonders in her first work on "feminine rivalry" which undermines the concept of sorority and its power to collectively advance the cause of women. In these women's clashes, the winner may be patriarchy and misogyny, analyzes the author who spent many years working in the fashion industry and show business. Is the woman's opponent a woman?
JF : I'm more nuanced. This old cliché has long been refuted by, first, the great Simone de Beauvoir in 1949 and second, the fraternity and unity through the large international women's movement. Only small pockets of society – perhaps some fashion industry and show business – are still trying to propagate such notions. But even in these universes, they are becoming a minority. Let's take a look at Maria Grazia Chiuri, first female artistic director of Maison Dior, recipient of the Legion of Honor and well-known proud feminist, working with women, citing feminists for her creative inspirations, funded the goals of feminist and appreciates her friends – just like me.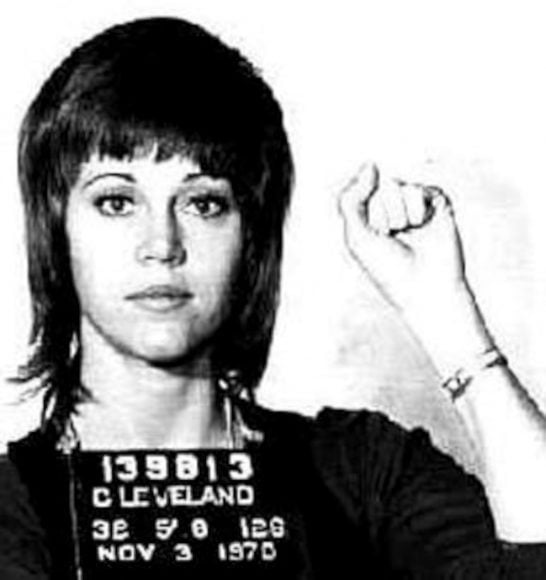 How to send self -confidence to women so that they no longer feel the cheat syndrome even if they have been successful?
JF : To the extent that this "syndrome" still exists, it is a side effect of "age": my generation is, in a way, "transitional" women, emotionally conditioned to maintain internal feelings of unworthiness, even when we already know. intellectually we are as or more deserving than anyone else. But remember, feminism changes itself. Young people further identify themselves in terms of feminism through a genuine self -recognition of its values. Surveys revealed that over a 24-year period (1992-2016), 18-24 year olds increased their identity double in number, from 21% to 42%. It reflects general trends. In fact, as the younger generation is involved, feelings about cheat syndrome will happily prove to be insufficient.
---
Jane Fonda : Instead of forcing gender relations, #Metoo instead exposed issues such as hitherto hidden acts of manipulation, harassment, violence, pain, grief, lifelong harm to women. survivors
---
What do you want to say to these women who doubt their worth?
JF : Patriarchy, the paradigm that tells us that men are in control and women should be obedient, has caused women to doubt their value, encourages our silence and consent. Women, understand that your doubts are forced on you, and fight to gain the trust that is in you.
How can you strengthen your trust capital?
JF : Join the feminists. Study the definition of patriarchy. Make friends with women and girls who have found their voice.
Any self -confidence advice for the younger generation?
JF : Don't think that because you're young, your voice might be rejected. You have a perspective that deserves attention, you have a lot to teach your seniors, so the future may depend on your action.
---
The Most Forbes France
How did Vladimir Putin accumulate his wealth?
Ranking of the 100 most influential women in the world
---
The planetary #metoo wave has made gender relations difficult in all parts of society. And now ?
JF : Instead of forcing the relationship between the sexes, #Me too instead exposed issues such as hitherto hidden manipulations, harassment, violence, pain, grief, lifelong injury to survivors. Exposure to these truths must occur before we can begin the journey toward healing. Only then can we change our values, which should – and will – change. New studies on international affairs show that peace agreements will last significantly longer if women are involved in the negotiations, in detail: 70% of these agreements last 20 years or more. One reason is that women naturally put solutions to many other community issues in agreement, issues that often lead to larger conflicts. If the increasing integration of women into political decision-making has a real impact on the adversarial behavior of countries, new studies have found that the exponential emancipation of women-and not just the increase of democracy itself – both – support democratic peace. Let us know that the growing political commitment of women today has a huge impact on the social order.
As the face of the first hour of L'Oréal Paris, what inspires you with the famous slogan: "Because you're worth it?" »
Jane Fonda : It inspires me that I have value as a person and that I deserve to treat myself with respect while expecting respect from others.
<< Basahin din: Valérie Pécresse at pagsasanay sa media >>>