business news Sony, The Witcher, Tencent … the business news of the week
Sales numbers, studio purchases, financial statements, developer transition window, investments … if you're interested in these topics, you've come to the right place. We offer you an update on last week's business news.
Summary
Sony bought Haven Studios

CD Projekt and Epic Games are partners for the upcoming The Witcher

Tencent Games: record turnover in 2021, ahead of Sony, Microsoft and Nintendo

Brief on business news of the week
Sony bought Haven Studios
Haven joined the PlayStation Studios family. Sony had already invested in this studio led by Jade Raymond when it was founded last year, while ordering a new exclusive PlayStation franchise from it. This relationship therefore goes to the next step: "We are impressed with the growth and development of the studio", said Hermen Hulst, boss of PlayStation Studios.
Based in Montreal, Haven currently has nearly 60 employees, mainly veterans who have worked at Ubisoft, Electronic Arts or Google with Jade Raymond. Known as a producer (Assassin's Creed, Watch Dogs, Splinter Cell Blacklist …), the Canadian led Stadia's studios between 2019 and 2021 before embarking on this new adventure.
We know now the new AAA license in preparation for Haven is a service game "with an ever-changing world of freedom, passion and enthusiasm that will keep players entertained for years to come". After taking over Bungie at the end of January, as a reminder, Sony announced its goal to release 10 service games before March 2026.
Press release by Jade Raymond
A year ago this month, Haven Studios embarked on an adventure with a small team, but big ambitions. Our goal is to build a studio that allows us to do the games we want to do, games we really want to play!

We have made incredible progress in a very short time thanks to our enthusiastic team and their extraordinary efforts. At Haven, we have established a culture based on kindness, flexibility and courage to let your creativity run free. Our first franchise for the PlayStation is poised to deliver a AAA Multiplayer experience with an ever -evolving world centered on the freedom, passion and enthusiasm that will keep gamers entertained for years to come.

Today, the Haven team begins a new phase in its adventure by joining the PlayStation Studios family. Collaborating with Hermen, Connie Booth and the entire PlayStation team last year was a highlight in the career. SIE is a real support that fully understands what the creative process is and what makes AAA a hit. They gave us carte blanche to live out our hard project and fulfill our dreams. So we are pleased to use this opportunity to strengthen our collaboration.

As an in-house studio at SIE, we will have the opportunity to collaborate with some of the world's most popular development teams, including studios like Guerrilla, Naughty Dog, Media Molecule or Insomniac Games, the creators of games that has inspired us over the years as players and developers. We look forward to learning from these well-known studios as well as exceptional creative, technical, and marketing teams whose expertise will allow us to create more amazing games for gamers.

Many thanks to the entire Haven team. This person has been one of the most helpful in my entire career. We look forward to revealing more to players around the world. We are just beginning what will surely be a very good adventure that will last for generations.
CD Projekt and Epic Games are partners for the upcoming The Witcher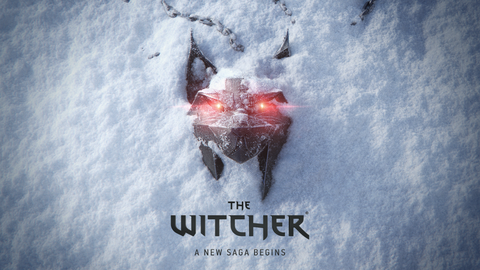 CD Projekt has announced that The Witcher's next big game is currently in development. It will be marked the beginning of a "new legend for the franchise"but also a technological partnership with Epic Games. In fact, this new opus will be based on the new Unreal Engine 5 developed by Tim Sweeney's company. The Polish studio has therefore abandoned its in-house REDengine engine, which has been used since The Witcher 2 (2011). An option that should save development time and resources, as CTO Paweł Zawodny explained:
It is important for CD PROJEKT RED to have technical direction for our future game as soon as possible; in the past, we have spent a lot of resources and energy to evolve and adapt REDengine with each new game release. This collaboration is exciting, as it will improve hope and efficiency in development, while giving us access to state-of-the-art development tools. I can't wait to see the amazing games we will make with Unreal Engine 5! Paweł Zawodny, technical director.

Epic designed Unreal Engine 5 to allow developers to create dynamic open worlds in unprecedented dimensions and levels of fidelity. We are extremely honored to have the opportunity to partner with CD PROJEKT RED to push the boundaries of interactive storytelling and gameplay together, and this effort will benefit the developer community in the years to come. Tim Sweeney, CEO of Epic Games.
In its press release, CD Projekt recalled that REDengine will clearly always be used for developing Cyberpunk 2077 extensions. Finally, the studio clarified that its partnership with Epic Games does not mean that the next The Witcher will be will be exclusive to Epic Games. Stores.
Tencent Games: record turnover in 2021, ahead of Sony, Microsoft and Nintendo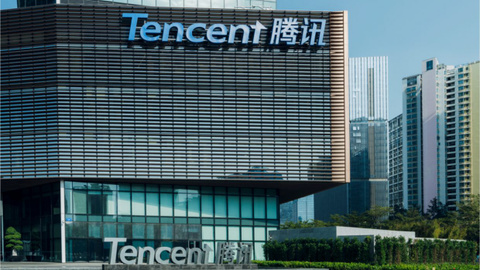 Tencent announced this financial results for the year 2021. Just through its video game activity, the Chinese giant has achieved a massive turnover of 25 billion euros, even higher than in 2020 (21.6 billion euros). Enough to surpass any other player in the video game industry, whether the PlayStation (22.5 billion euros), Xbox (14.8 billion euros), Nintendo (13.9 billion euros) or even its Chinese competitor NetEase Games (12.4 billion euros ).
The growth of Tencent Games in 2021 can be explained by increased profits in foreign markets (outside China). They climbed 31% to reach 6.4 billion euros, or 26% of total turnover, the company's goal of reaching 50%. League of Legends, PUBG Mobile, Valorant, Brawl Stars and Clash of Clans were mentioned as major international contributors.
In international mobile games, we generated 5 of the top 10 titles measured by the number of active users daily. League of Legends anime series Arcane topped Netflix's English-language TV series chart a week following its release. The League of Legends World Championship cemented its leadership as the most popular esports tournament, attracting a record number of approximately 74 million concurrent spectators for the finals. Press release from Tencent.
In China, Tencent's game revenue grew 6%, despite local government measures to block new game releases and reduce playing time for minors. The expenditure of minor players represents only 1.5% of total revenue. Honor of Kings is still the main source of revenue, but Tencent also mentioned the performance of League of Legends: Wild Rift and Fight of The Golden Spatula, local adaptations of Teamfight Tactics.
Finally, it should be noted that the Tencent group as a whole achieved a turnover of 80 billion euros and net revenue of 32 billion euros in 2021. The company notably owns the multi-service application WeChat, which has more to one billion users in China.
Brief on business news of the week
Charts of France – Ang

MAGBENTA

announced the best physical sales in France for the week of March 7 to 13. The top two spots in the top 5 were taken by Gran Turismo 7 (PS5 and PS4 versions), followed by Pokémon Legends Arceus, Mario Kart 8 Deluxe , and Mario Party Superstars.
Game Pass – On the occasion of GDC 2022, Microsoft has

exposed

some statistics about Game Pass. For example, according to the American firm, subscribers spend more money (+50%) than non -subscribers. All details can be found in our dedicated article.
Xbox xFFF – Xbox is now the official partner of the national men's and women's football teams in France. This partnership will specifically provide Xbox FC, a program that aims to strengthen FFF support for amateur football by adjusting the infrastructure of several clubs in France.
" 'Netflix' "-The streaming giant has announced the acquisition of studio Boss Fight Entertainment, known as the mobile free-to-play Dungeon Boss. This is its third studio takeover in six months, after Next Games and Night School Studio.
" 'ID@Xbox' " – Since launching the program in 2013, indie developers have earned over $ 2.5 billion in royalties.

By ClementossWriting jeuxvideo.com
PMTwitter