Based in Fréjus, Ekoï has established itself worldwide as a reference in sports cycling with its helmets, clothing and mirrors. Specializing in online sales, it has expanded to France and opened subsidiaries in the United States and Japan.
Ekoi is the success story in France that is both cautious and powerful. Created by Jean-Christophe Rattel just 20 years ago, this Var SME of 50 people has slowly established itself as a must for athletes, novices and professionals around the world. Today, 4 Tour de France teams wear Ekoï products: Arkea Samsic, Cofidis, Lotto-Soudal and Qhubeka.
A bike enthusiast founder
Initially, however, no one described such a success. Jean-Christophe Rattel, a former executive of Vetta and MBK who went through luxury brands like Guy laroche or L'Oréal, made bicycle helmets and mirrors for mass distribution. Its purpose is to offer the best value for money under distributor brands.
In 2008, the founder of Ekoi questioned this profitable model. Enthusiastic and trained in cycling, Jean-Christophe Rattel decided to create sets of top-of-the-range sports equipment and invest in changing materials and designs. At the same time, he created a site to sell his own products without intermediaries.
"In 2008, we achieved 50,000 euros in turnover, we went to 500,000 euros after two years and in 2011 we were at 1.5 million euros", said BFM Business Jean-Christophe Rattel, adding that its turnover is increasing every year of approximately 20 %.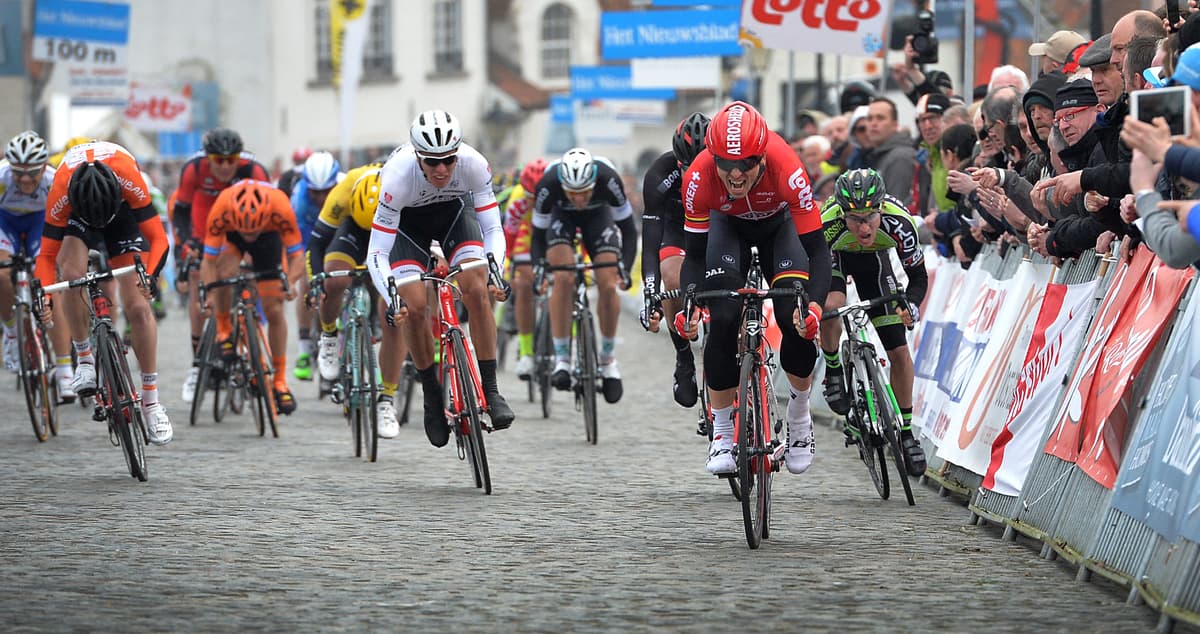 Since 2010, Ekoï has become 100% web. This strategy saves him in 2020 during the health crisis. As stores close, his site sells cyclists the equipment they need to breathe fresh air.
"Stores are closed so customers can buy online. In 2020, our sales will increase by 51% and while we ordered two years ahead of schedule we haven't experienced a shortage. But now, we are affected by rising transportation costs, as is the whole industry ", confessed the leader.
But the other pillar of the brand is based on innovation. Ekoï makes new fabrics, new materials for helmets according to the activity of the athletes, whether they have conducted road racing, triathlon or mountain biking.
"We are obsessed with innovation. Sports fabrics and materials require research to produce lightweight, solid, breathable and pleasant to wear equipment. Athletes are highly demanding", explains BFM Business Jean-Christophe Rattel by unveiling the preparation of a new material for helmets that will make them both more protective, lighter and more airy.
Recently, Jean-Christophe Rattel launched a new challenge by trying to attract a female client.
"This is a segment that is often overlooked by our competitors. To make this offer more attractive, we recruited a ready-to-wear specialist and we are working with mountain bike champion Pauline Ferrand-Prévot on a tanning fabric to avoid tanning marks .. too pronounced ", explains the founder of Ekoï.
Subsidiaries in the United States and Japan
Ekoï's success over the years has transcended the borders of France and Europe thanks to three fundraisers between 2014 and 2021. For Russia, the Middle East, Canada and Australia, it has gone through specialized distributors. But for the United States and Japan, Ekoï has opened subsidiaries. European countries are served from France and to meet the demand, the SME will open a new 300 m2 workshop in Fréjus in 2022.
Jean-Christophe Rattel's only regret is not being able to produce more in France. The products are designed with Fréjus. They are made in France if possible, if not in Europe and if there are no other options in Asia.
"The textile products that represent 60% of our sales are made in Italy and Spain, but for helmets, no one in Europe has the ability to compete in the industry in Asian countries", the manager lamented.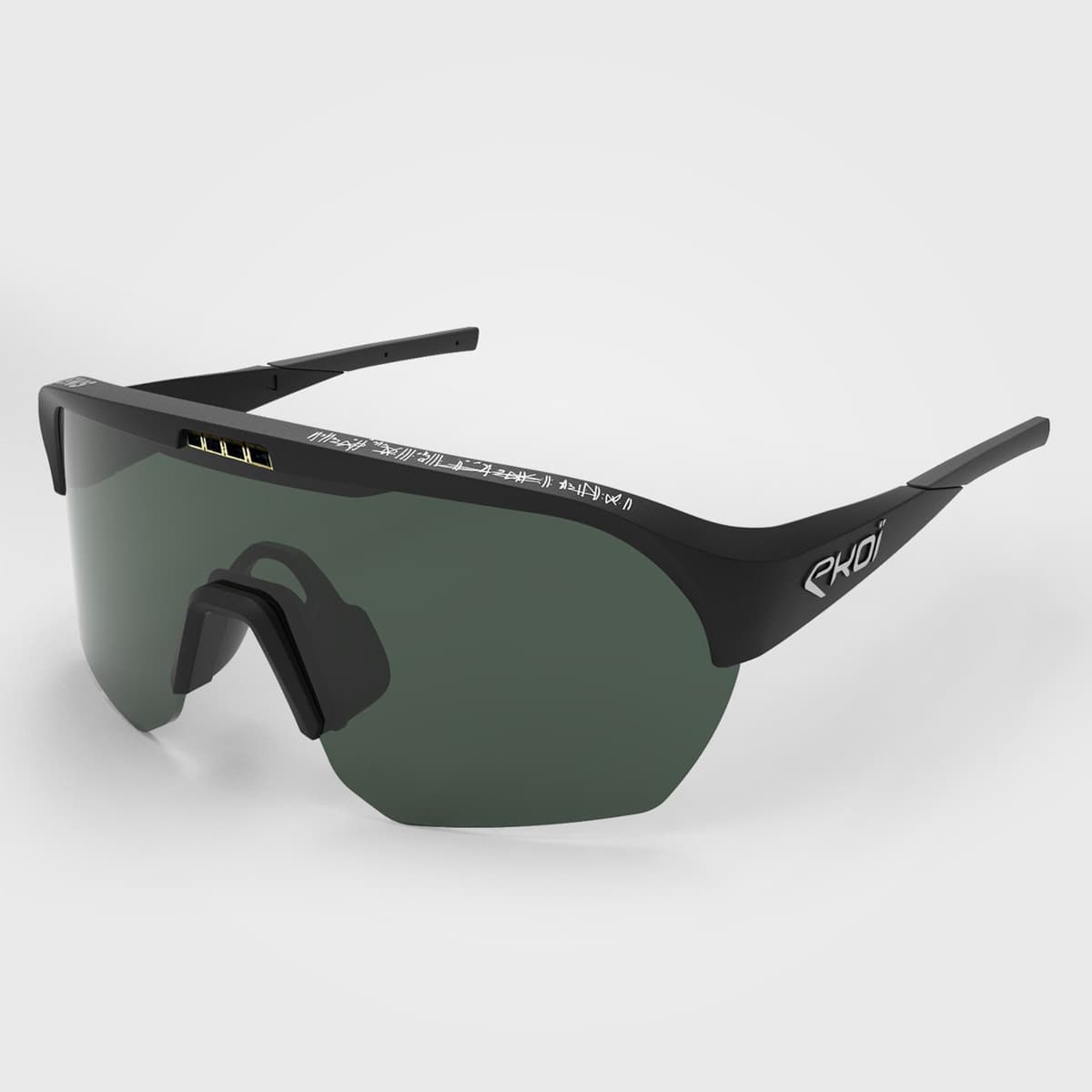 Optics also remain in Europe, especially when they incorporate patented technologies. The brand launched the E-Lens, solar-powered photochromic glasses that adapt to light in a fraction of a second. The frames come from Italy and the photochromic lens from Switzerland.
They were created in France with designer David Minard putting a motto in the coded language: "Time is gone … we're open". This collaboration is not the first. The artist has already created a high-tech and aerodynamic helmet in which South African Max Walscheid (Qhubeka) won the world champion title in the mixed team time trial with Germany.
This year, Ekoï's turnover should rise another 30%. Does he now intend to expand his range to profiles other than sportsmen and take advantage of the cycling trend?
"Absolutely not, everyone has their own job. Sports equipment requires huge investments and technical skills that don't allow us to litter. But the cycling trend is driving more and more people to play. of sports, to surpass themselves and not just to move ", replied Jean-Christophe Rattel.