Oracle Cloud is one of the services provided by Silicon Valley giant, Oracle Corporation. Best known for IT management tools, the company is also present in the cloud computing sector. With its various offerings, Oracle Cloud seems to be attracting more people, especially small businesses and startups. Focus!
Oracle Cloud is one of the best selling services when it comes to cloud services. With its various IaaS, PaaS, SaaS and DaaS offerings, it attracts the attention of the IT department of companies. But what comes first in Oracle Cloud, and what does all this technical jargon mean? This is what we will find in this file.
History and Features of Oracle Cloud Service
Oracle, the company was created in 1970 by Larry Ellison, Bob Miner and Ed Oates. The company's Silicon Valley startups are intended to market IT management tools. Today, Oracle is one of the big names in technology. Its value is estimated at 169 billion euros in the stock market. He specializes specifically in databases.
Over the years, it has created other related products. Then, cloud computing services became more widely used, both in the professional and personal fields. Faced with increased demand, Oracle created its own service called Oracle Cloud. It provides servers, storage, network, apps and many other services.
Oracle Cloud has a variety of unique features. First, the service allows developers to avoid oversight of data servers or infrastructure as well as underlying security. In addition, they have the freedom to build high -performance applications because they know that Oracle Cloud manages databases and storage.
On the security side, it guarantees data encryption both at rest and in motion, respectively. AES 256 and HTTPS. Other than that, it should be noted that the service offers different throughput and storage allocation according to the situation.
The various services available
Oracle Cloud is available in 4 unique services including 3 types of cloud services: Iaas (Infrastructure as a Service), PaaS (Platform as a Service), SaaS (Software as a Service) and Daas (Data as a Service) . The services are used to create, deploy, extend applications to the cloud by supporting various tools.
Oracle's cloud infrastructure or IaaS
On October 20, 2016, Oracle's Iaas was released to general availability. At first it was calledOracle Bare Metal Cloud Services, then renamed Oracle Cloud Infrastructure in 2018. The service was called "Generation 2 Cloud".
IaaS offerings are used to configure virtual machines, storage, and networking features more quickly. This allows Oracle to Management at D 'host the infrastructure as a whole. In fact, it includes many services, such as calculation, database management, management, etc.
This service offers a great advantage especially for small e-commerce companies and startups. In fact, it makes it easier development and the deployment of apps associated with business activities. The latter does not need to configure its IT infrastructure. Thus, IaaS offers the possibility to manage the company through the cloud (human and material resources, supply chain, etc.).
The Paas platform
Oracle's PaaS offering makes it possible to build and throw away more fast an application or software; and this on low value. PaaS accesses change, and thus, the growth of the company. To be clearer, the PaaS platform allows the IT department team to benefit from a ready -to -use environment. The bases are Oracle databases and servers.
With this offer, the company can focus more on productive activities without worrying about most IT services. PaaS generally includes a variety of functionality including the operating system, the database management system, network accessibility and the storage and hosting.
Oracle's PaaS platform offers many advantages such as the use of virtual infrastructure, ease of creating sites, applications and various software. In other words, Oracle Cloud PaaS allows developers to avoid all the hassle of technical infrastructure.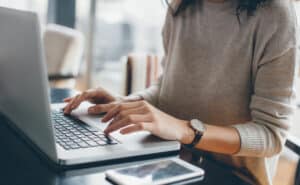 SaaS or software as a service
Oracle also offers SaaS apps more often referred to as Oracle Cloud Applications. With this solution, we have access directly in an application by Navigator internet instead of downloading software to run.
SaaS benefits businesses because it is easily accessible and enables operational management. With this solution, companies are definitely at lower operating costs. With this in mind, it can be argued that Oracle Cloud SaaS is more useful for SMBs.
SaaS applications run in the cloud. In this way, Oracle maintains the update without any impact on the activities of the client companies. Moreover, Oracle has already provided many SaaS applications that are now used in various areas: customer experience, resource planning, supply chain management, etc.
DaaS or Data as a Service
Better known as Oracle Data Cloud, this service is a platform for aggregating and analyzing consumer data to better understand them. In fact, DaaS is a competitive advantage for companies using it in this sense it allows us to know the habits of consumers.
This service specifically ensures data updating across all company applications. That allows make it standard and, perhaps Itama this data in real time. It can be called an indispensable tool, which simplifies the processing of company and contact data. In addition, Oracle Data Cloud helps to better identify prospects and act accordingly.
This tool also offers a huge money level advantage as it avoids the use of an internal VDI solution. In addition, DaaS saves companies the cost of physical servers that require both installation and regular maintenance.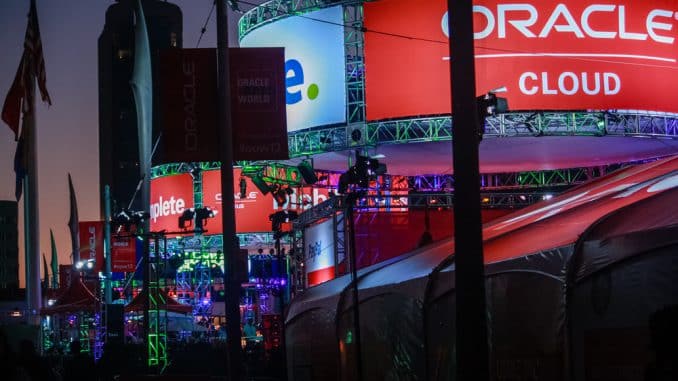 How is the pricing for Oracle Cloud?
Oracle Cloud offers services with relatively special pricing. It has several pricing plans including global pricing, Pay as you go, BYOL, and general credits. Oracle Cloud also offers support called Oracle Rewards Support which provides discounts.
Global pricing
Oracle Cloud allows companies to predict their costs, so the budget allocated to the service is calculated early. yun forecast is possible thanks to global pricing where the price stay the both regardless of where these companies place the applications. This pricing helps companies control their spending and thus tailor the methods according to need.
General Credits
Businesses can use Oracle Cloud services regardless of the region with Universal Credits. They can even use cloud services in the future. The service debits credits only as companies use Services. Thus, users can increase their workloads according to their needs and benefit from discounts corresponding to the volume of their purchase.
BYOL (Buy Your Own License)
The BYOL license allows for example to use software licenses previously Oracle in purchase new Oracle Cloud subscriptions.
pay as you go
This is a daily accessing rate allocation fast service while pays services only used. This pricing is valid for IaaS and PaaS services. This results in invoicing arrears based on actual service usage. The analysis of costs is conducted on the evaluation platform.
Here is an example estimate for an instance for 20d for an 8h/d usage of 5 virtual CPUs for the following configuration:
B94176: € 27
B88514: € 44
That is a total of 71 € for the use of virtual machines
Or 63 € for using OS Images
That gives a total amount of 134 € for this renovation.
Oracle Cloud against the competition
Oracle, along with Oracle Cloud, is entering into the most used cloud services, not only in its pricing system but also in the diversity of its services. However, some providers have taken the lead, this is exactly the case with Amazon Web Service or AWS. In fact, this cloud service leader stands out for its pricing, which to date has remained competitive. Microsoft and Google are also industry leaders according to Gartner.
We can say that 3 is far from Oracle Cloud in the sector. However, according to CEO Larry Ellison, the service is in the process of improving both features and price. Moreover, Oracle Cloud is much easier to deploy for SME and the startups. This is a big one challenging which is currently evolving as a suitable market.
On the coverage side, Oracle Cloud covers nearly thirty regions typically on the continents of America and Europe as well as Australia. In Asia, it is available in India, Korea and Japan, unlike Tencent which dominates China and its environs.
So, Oracle Cloud has a long way to go even though it already offers a wide range of services to its customers. Going to the same stage of Google or AWS remains to be seen, it depends on internal politics (exceeding as niche or expand the scope of action).