Intel is full of money and has spent billions of dollars on stock buybacks that have enriched its shareholders. However, the Biden administration is prepared to give the company an unconditional bailout that could further enrich both shareholders.
Source: Jacobin Mag, Julia Rock, David Sirota
Translated by readers of the Les-Crises website
In his speech at the State of the Union on Tuesday, President Joe Biden recounted that Intel CEO Pat Gelsinger told him that the only thing preventing the company from investing more in America was the delayed regulation with large new government subsidy.
"Pat approached me, and he told me they were willing to increase their investment by $ 20 billion to $ 100 billion," Biden said. This will be the largest manufacturing investment in American history. And all they are waiting for is for you to pass this bill. »
But microchip makers like Intel are not poor money -hungry people desperate for a bill to provide $ 52 billion in federal subsidies to build factories in the United States. According to a study by the Institute for New Economic Thinking, Intel and four other high-profit U.S. semiconductor giants benefiting from the bill are so overwhelmed with money that they have spent nearly $ 250 billion over the past decades – or 70% of their profits – in share buybacks.
These buyouts diverted money from equity investments towards rising stock prices that enriched shareholders and management. Intel and the microchip industry have done so as they shifted manufacturing jobs out of the United States over the past three decades.
For now, corporations are poised to be rewarded by Biden's microprocessor subsidy legislation-legislation that overlooks safeguards that could require recipients to use public funds for domestic investments rather than more. share buybacks, shareholder dividends and executive compensation.
"Companies that lobby for it say they need grants to give them an incentive to invest," said William Lazonick, professor emeritus of economics at the University of Massachusetts, who co-authored the study at share buybacks in the semiconductor industry. "Well, the companies that lobbied for it have spent $ 52 billion on hiring multiple times.»
Subsidies are virtually unencumbered
Under a series of free trade deals supported by Biden between 1985 and 2014, the United States lost more than a third of its jobs in the semiconductor industry, even the top five semiconductor companies based in The U.S. has raised more than $ 9 billion in state and federal grants, loans, and other assistance, according to data compiled by watchdog group Good Jobs First. .
Most of the world's microprocessor production is now concentrated in Taiwan, one hundred and sixty kilometers off the coast of China, a major economic competitor that maintains bad relations with the island. Proponents of the Semiconductor Production Incentive Creation Act (CHIPS) cited their bill as a way to shift some of that production capacity, away from the risk of supply chain disruption. supply of microchips in case there is a conflict between the two countries.
To do this, the CHIPS Act proposes to provide more subsidies to semiconductor companies, which are supposed to invest in new chip factories in the United States.
To ensure that this massive government subsidy is invested in domestic manufacturing, Sen. Bernie Sanders (I-VT) introduced an amendment to give the government an equity stake in companies receiving subsidies and restrict companies receiving grants to repurchase their own shares. These buyouts raise the stock price of companies, but are not used to pay workers or invest in real production.
Although Senate Majority Leader Chuck Schumer (D-NY) co-wrote a New York Times op-ed with Sanders calling for limits on stock buybacks, the Vermont senator's change was not added to the law. of the Senate Democrats microchip.
Instead, after blocking Sanders 'proposal, a provision outlined by Democratic Representatives Alexandria Ocasio-Cortez and Cori Bush was added to the version of the bill passed by the House. The speech was introduced by the Congressional Progressive Caucus and deemed by Democrats as "preventing companies from using a portion of allocated funds (CHIPS funds) for stock purchases or paying dividends to shareholders. " »
However, the provision only prohibits companies from directly using grant money for buyouts or dividends. The text does not prevent these companies from buying shares again or issuing dividends while simultaneously receiving public funds-an important difference, Lazonick says, because the money is available.
" [Les entreprises] it will only be said that these distributions to shareholders come from sources other than CHIPS funds, Lazonick explained. So it is symbolic. »
However, Biden cites the CHIPS Act as a necessary investment for companies to build in the United States, where manufacturing semiconductors could be more expensive than in Taiwan.
For its part, Intel recently secured more than $ 2 billion in grants from the state of Ohio for its new chip -making facility, an amount that is expected to increase as the company receives tax breaks. The amount is more than the nearly $ 6 billion state grants the company has raised in other states, as company executives have publicly defended their practice of transferring manufacturing jobs out of state. -United.
Intel says that since 2005, its board has allowed its executives to "repurchase up to $ 110 billion (of stock), of which $ 7.2 billion remained available."
"A significant decrease in business investment"
Biden's support for the CHIPS Act as written is the opposite of his previous statements denouncing companies that spend a large portion of their profits on stock buybacks, and the regulations that allow them to do so.
In 2016, Former Vice President Biden wrote an article in the Wall Street Journal titled, "How short-termism weakens the economy. Biden wrote that" since the Securities and Exchange Commission changed buyback policies in 1982, there was a proliferation of stock buybacks. Now, buyouts are common … This focus on returning profits to shareholders has led to a significant decrease in corporate investment. He argued that companies spending money to increase their stock price are hurting workers and the economy in general.
Recently, the Biden administration pointed to this shareholder greed and lack of investment as an integral part of the supply chain issues announced by the pandemic.
"The focus on maximizing short-term capital gains has led the private sector to underinvest in long-term stability," said the White House supply chain resilience study released last summer. "For example, companies in the S&P 500 index distributed 91% of their net income to shareholders in the form of share buybacks or dividends between 2009 and 2018. This translated into a decline in companies' shares. revenue focused on R&D, new installations or resilient production processes. »
But the solution he proposed, the CHIPS Act, suggests that the problem is that semiconductor companies really need more public money.
For their part, chipmakers spent millions of dollars lobbying the bill, arguing that subsidies were necessary for them to make capital investments.
The bill's main lobby group, the Semiconductor Industry Association, will spend nearly $ 1.4 million on its lobbying efforts in 2021. Individual chip companies, including Advanced Micro Devices, Samsung and Intel, have spent nearly $ 1.4 million put together nearly $ 12 million in lobbying in 2021, specifically for the CHIPS Act.
Additionally, some companies pressured Congress to pass the CHIPS Act by lobbying the Semiconductors in America Coalition. Four of the group's members – Apple, Microsoft, Cisco and Google – together spent $ 633 billion on procurement between 2011 and 2020, more than twelve times the amount of subsidies the CHIPS Act would provide to individual companies.
Gelsinger, the Intel CEO praised by Biden, promised recently that his company "won't be as focused on future buyouts as it used to be."
But even if the CHIPS Act money pours into his company's coffers, nothing in the grant bill can stop him from repeating his promise.
ABOUT THE AUTHOR
Julia Rock is a reporter for the Daily Poster.
David Sirota is editor-in-chief at Jacobin. He edited the Daily Poster newsletter and previously served as senior adviser and speechwriter for Bernie Sanders '2020 presidential campaign.
Source: Jacobin Mag, Julia Rock, David Sirota, 03-03-2022
Translated by readers of the Les-Crises website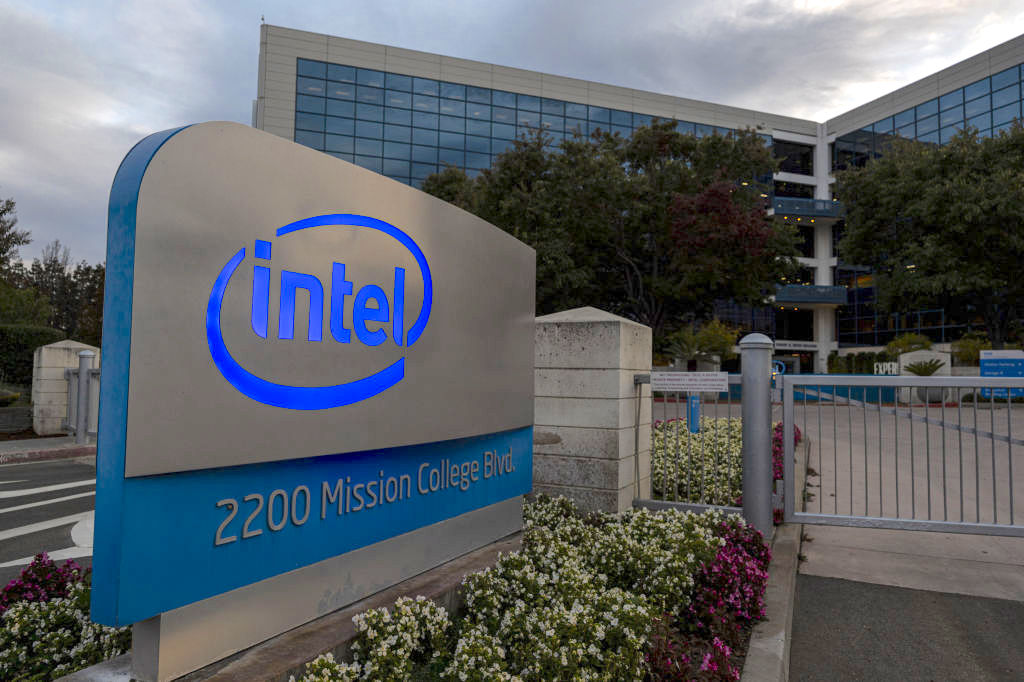 We offer you this article to expand your field of reflection. This does not mean that we agree with the vision formed here. In all cases, our responsibility extends to the comments we report here. [Lire plus]Either way, we're not tied to comments the author might have made elsewhere – and even less than those he might make in the future. However, thank you for letting us know via the contact form of any information about the author that could damage his reputation.