This is now a reality! Major digital changes are in perpetual expansion. Today, all products, services, and operations incorporate a connected dimension that is sometimes complex but largely clever. To name just the AI, IOT or the autonomous car. And every day we witness the encounter between the world of IT (information technology) and the world of engineering.
Capgemini Engineering was created to respond to the various challenges of this transition to what is commonly called the smart industry. Born from the fusion of engineering and R&D services of Altran, this new global line of business from leader Capgemini is positioned on a very specific leitmotif: "use the power of data to stimulate change, guarantee new customer experiences and create new sources of value. "
Capgemini in more detail
Subsidiary of the Capgemini group, Capgemini Engineering is first and foremost theAltran adventurea small French nugget founded in 1982 by Alexis Kniazeff and Hubert Martigny.
Prior to its acquisition in 2019 by Capgemini, one of the world's leaders in consulting, technology services, engineering and digital innovationthe startup will primarily operate in the field of consulting technology and innovation. A field of expertise that represents nearly 75% of its turnover.
Gradually, Altran expanded its field of activity to other sectors such as management, organization and information systems. In 2021, it officially became Capgemini Engineering following its merger engineering and R&D services under one and the same brand. Today, Capgemini Engineering is a international consulting firm which mainly works in the field of digital manufacturing.
Present to all major engineering centers, representing approximately 30 countries, this new line of global activity has an immense service delivery network and employs more than 52,000 engineers and scientists. They specialize in a variety of fields. These include:
Communication

mechanical engineering at

Aeronautics and systems

The vehicle

The railroad

energy

life sciences

Apps and the Internet

System architecture

space and defense

consumer goods
Capgemini Engineering ambitions
We know this: industrial companies have been undergoing profound digital changes for several years.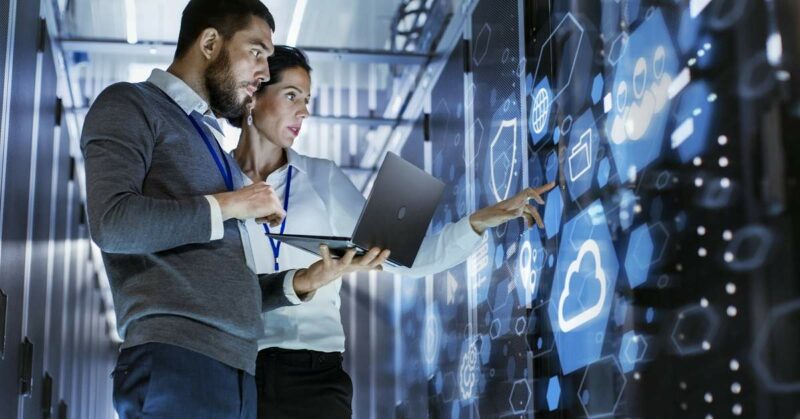 This is particularly felt at the business management level by creating new experiences for customers. But also at the level of sales and marketing services along with the development of e-commerce. On the back-office side, theprocess automation and the implementation of digital cores provided better support for business functions.
With all of this in mind, it is a safe bet that all businesses, regardless of industry, will soon also need to rethink their own operations and focus on how digitize industrial functions key to their business. And this is if they want to keep their business and be more profitable.
Considered a pioneer ofsmart industry, the evolution ofindustry 4.0Capgemini's ambition is certainly to support innovative companies around the world in the convergence of the digital and physical worlds.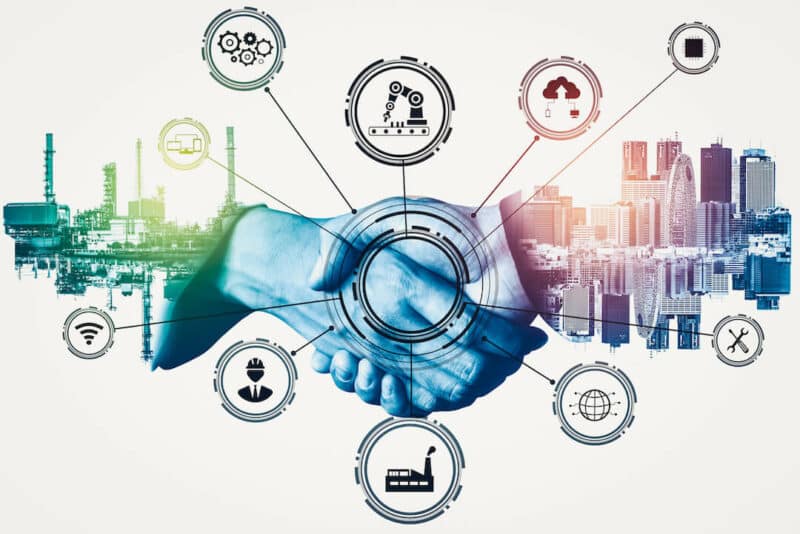 But that's not all! The corporate firm also wants to offer all businesses the opportunity to take full advantage of anything the power of digital technology. But that's not all! Capgemini Engineering also aims to assist in the design of structures products and services tomorrow. This by making them benefit from the eternal evolution of the cloud,AIconnectivity, data and platforms.
As part of its mission, the company relies first and foremost on the group's extensive knowledge of the sector. Then, in the wisdom of digital technology and software use. Not to mention Capgemini's strong expertise and ability to deploy technologies on a large scale.
In summary
Ultimately, Capgemini Engineering wants every company to come up with a smart industry strategy to bring out the waves of change. And this, in all places and in all the processes of their creation:
Smart products and systems

Smart operations

Intuitive services and support