First of all, what do we call the "element of reinsurance"? These are all elements that will boost visitors 'trust in you throughout their navigation of your site. They are important to reassure guests and thus encourage them to take action.
Some elements of assurance may be present right from the homepage, while others may be placed more specifically on product pages or throughout the customer journey. It's important to remember that you'll need to pay attention to the visual interface and the quality of your site's content, before starting to set up other elements.
1. A "Who are we? »
Yes, visitors need to know who you are, where you come from and what your story is. Feel free to create a page dedicated to your presentation, with your key dates, your key numbers, your key activities, your values, your team … This page can be seen in the menu from home or you can make it visible at the bottom of your footer.
2. Contact information
If someone comes to your site to contact you, they need to find a point of contact at first glance. This is why many e-commerce sites offer a contact link from the home page, either in the navigation menu, or next to the basket icon in the top right, or in the footer. A page dedicated to customer service is a good practice for centralizing contact information: customer number, various store numbers, email addresses, etc.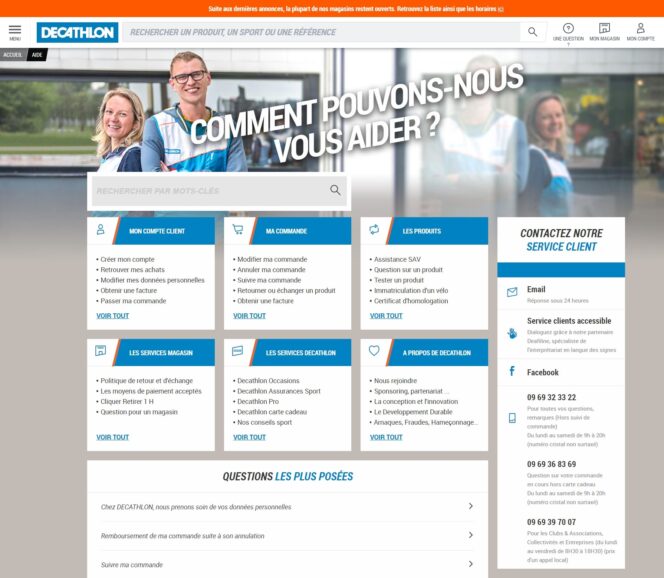 3. Payment information: terms, security, etc.
Payment information cannot be skipped. The lack of clear information about payment security and the different terms offered can be a real point when buying. Internet users can rest assured if you show them that payments are secure and that they can use the payment method available to them.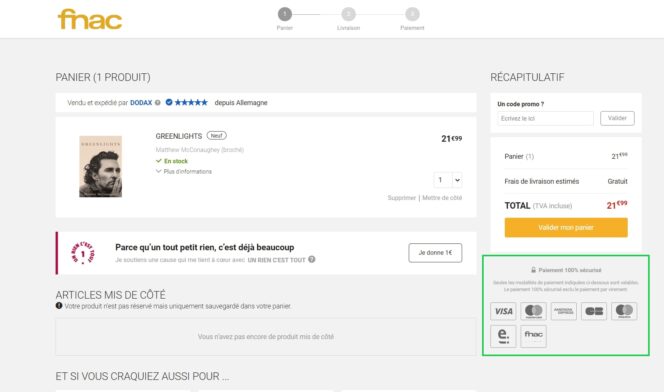 4. Delivery methods and associated costs
Internet users place importance on delivery methods. Free delivery with or without conditions? Make this information visible, either at the top of the header, in the footer or only in the content of the home page. It is best to redirect the user to a dedicated page where delivery methods, costs and different carriers are mentioned. It is also important to provide estimated delivery dates according to the delivery choice during the customer's journey. According to emergencies, guests need to know if their order will arrive on time or not.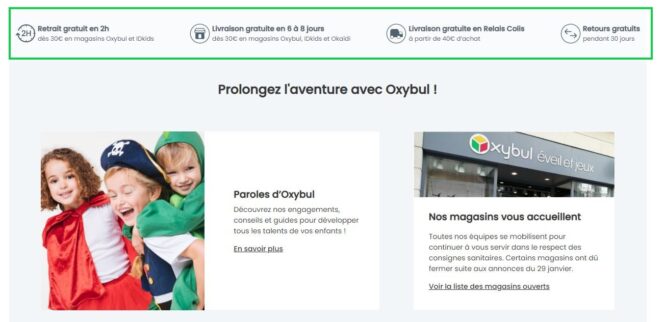 5. Return and refund conditions
Visitors need to know, especially if they are new, the conditions for returning the product and the associated refund terms. In fact, buying online without having seen or actually tested the product is a risk for the consumer, he or she needs to be reassured, with easy return and refund options. This information should be clearly indicated: how to return a product, what are the terms and deadlines for a possible refund, etc.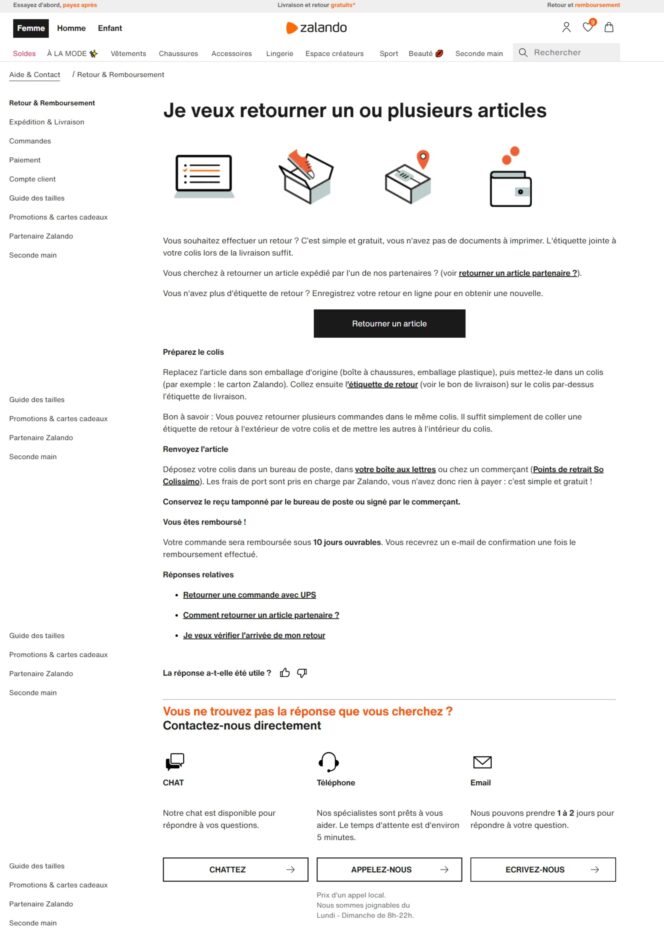 6. Detailed product sheets
A visitor is interested in one of your products and simply clicks on the product page. He still needs to know. The content of the product sheets should be neat and complete, with information to assure the visitor: product name, price details, dimensions available, stock available if required, estimated delivery date, return policy . The information on the product itself is also important: product description, available colors, material, dimensions as needed …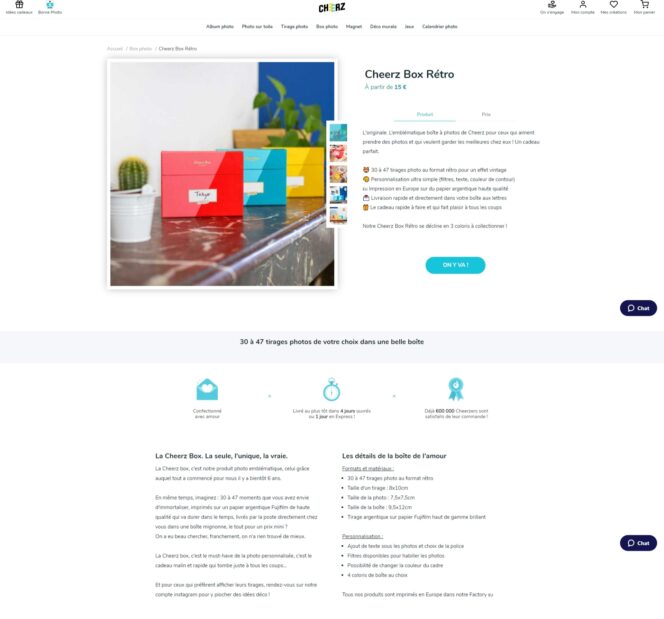 7. Customer reviews on the company and products
Visitors appreciate reading customer reviews or testimonials about the site's brand and the products they want to buy. In fact, visitors want to have information provided by real people who have already used the brand's service or already have the products on their hands. E-commerce sites now use dedicated customer review solutions, allowing them to set up automated emails to request customer reviews a few days after purchase and automatically include them on their product sheets.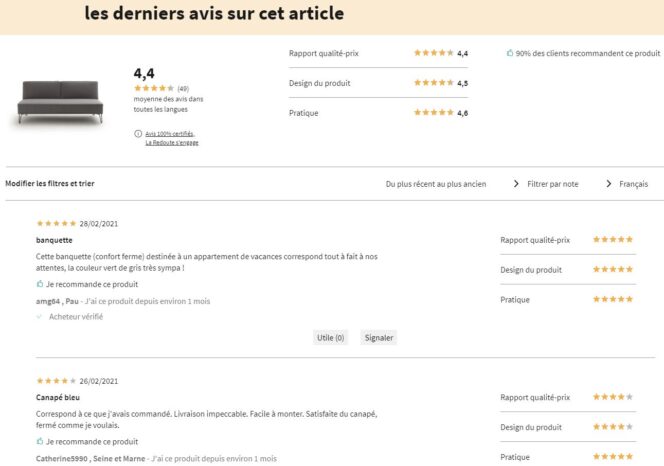 8. Clear information about the use of personal data
Personal data, a point not to be missed. When creating an account, you must allow users easy access to your terms and conditions, and to your privacy policy. Transparency on this topic is a real "plus" because users want their personal data to remain completely confidential and not misused by third parties. It is possible to add a dedicated page that is directly accessible via the footer.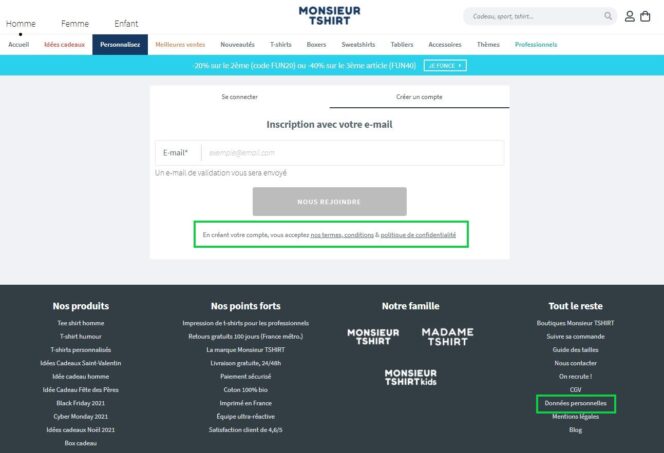 9. Accessible legal notices and T&C
Very important: it is necessary to leave easy access to legal notices, to CGV mandatory on a site. Links must be present in your footer. This information should be clear and complete. This allows visitors to find out who owns the e-commerce site and find the exact contact information. It also makes it possible to ensure the confidentiality and protection of data, in accordance with applicable laws.

10. Trustmarks
Trust labels assure consumers, it's important to make them visible on your site, in the perfect form of a pictogram. Some examples of labels to be highlighted: quality labels with ISO certification, years of company experience, guarantee on products and delivery, customer service …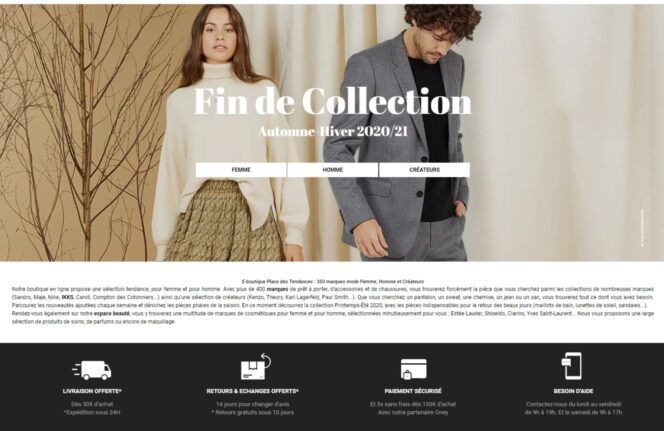 11. Information on the origin of products
The origin of the products has become the concern of consumers. "Where does the product I buy come from? Where was it made? ". It makes sure consumers know where the product came from. It can even drive a purchase if we take the example of someone attached to" made in France. "He tends to make the purchase easier if the This mention is present on the site.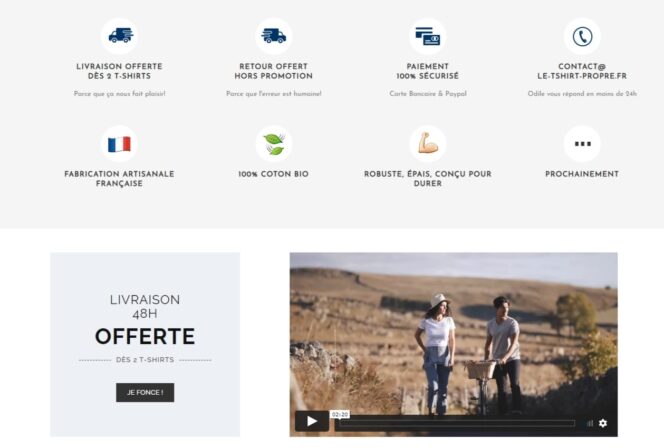 12. Information on social or environmental actions
Social and environmental concerns are also rising. Customers want to "consume better" and "buy responsibly". They will be sensitive to the impact of their purchase. Example: "By purchasing this product, I am also taking an act of solidarity for an association or for a local store", "I am buying this product because the carbon footprint is neutral", "it is a 100 % organic ". All of these topics are important to many consumers.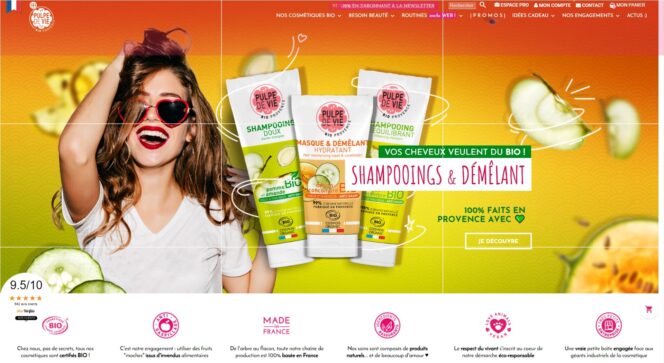 13. A FAQ (Frequently Asked Questions)
Don't forget to create a page dedicated to the FAQ and to facilitate access to this page (a link in the footer is a common practice on e-commerce sites). The FAQ is a list of recurring questions asked by your visitors or current customers. Answer each question. This is a real help page. It is possible to create subcategories: delivery and shipping, returns and refunds, orders, payments, customer accounts, promotions and gift cards … If you have the possibility to do so, please put a search bar to allow the user to make it easier to find an answer to his question.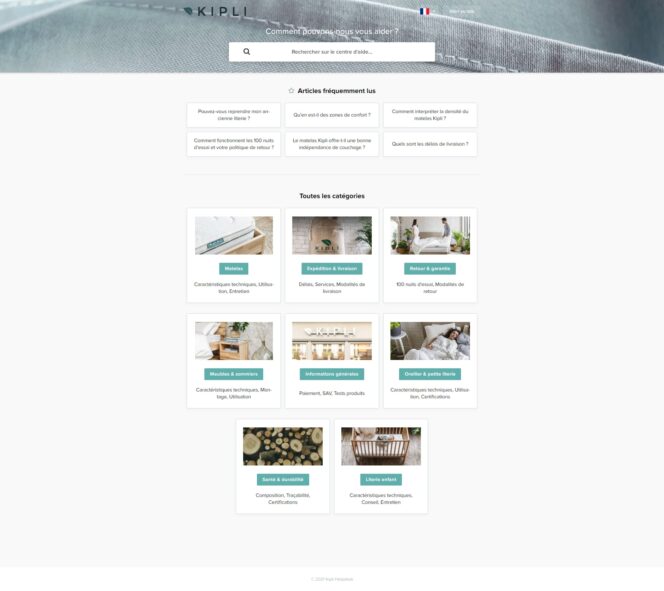 14. A regularly updated blog or news page
Regularly publishing news around your theme can be interesting. These can be topics on promises made, on company developments, on new products, on events in which you participate. The importance is the frequent publishing, variation of content. If you can't keep up with the speed of publishing, you better not start, because if a visitor is on a news page, where the last news was more than a year old, that won't put him or her confident for a purchase. in the future. Consumers value knowing that the company is active and offers new content and advice in their areas of interest.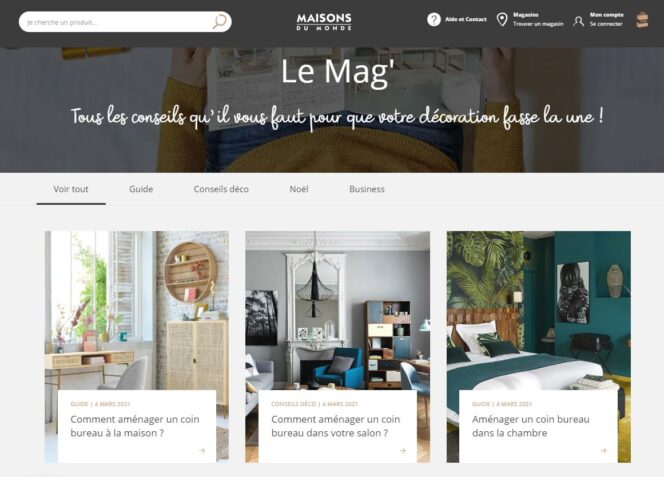 15. Active social media accounts
Current practice is to add Twitter, Facebook, Instagram, etc. pictograms in the footer of its site. It's great to do this, because some consumers will appreciate being able to access your social networks and see what you've posted there. This is another way to calm them down. The other practice is also to add carousels with pictures of your accounts. Like a blog or news page, feel free to do so, this is another way to showcase your products. But if you're adding quick access to your networks, be sure to post content regularly.